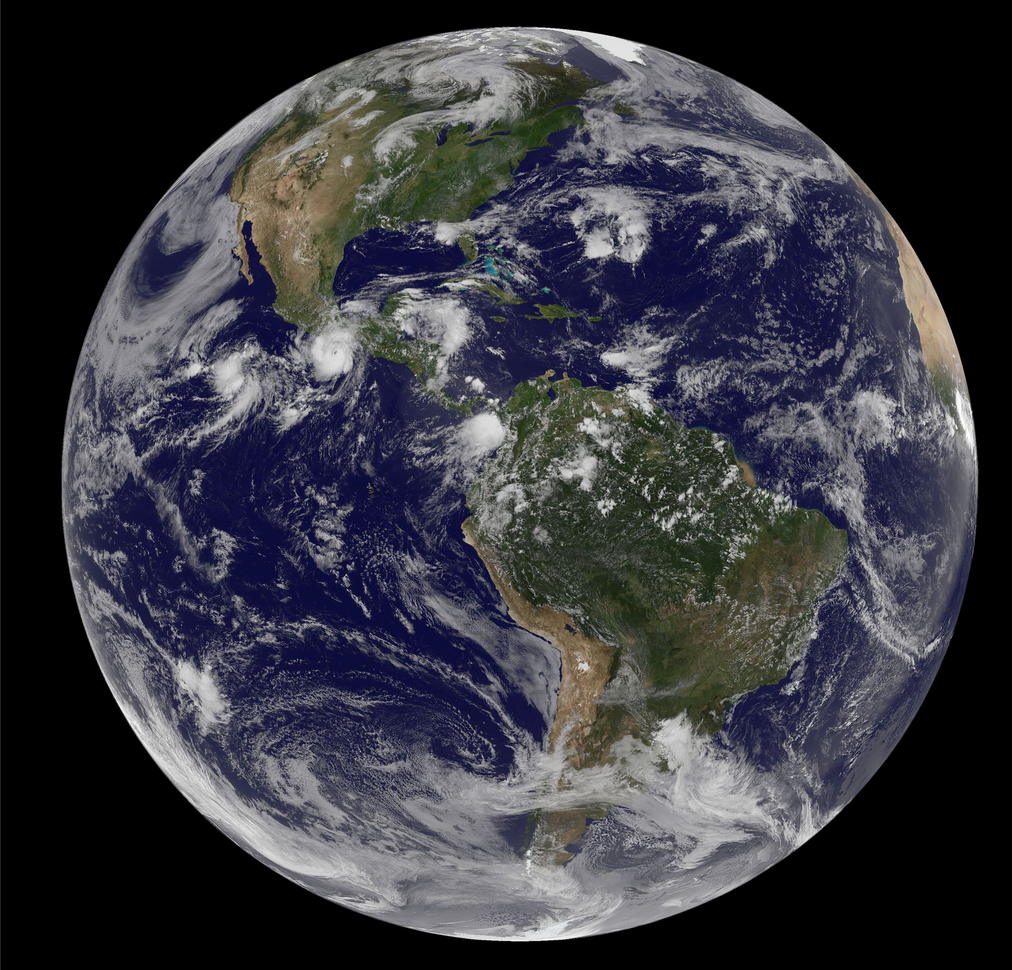 Below is a global list of people and organizations opposing "smart" meters.
Please write info[at]stopsmartmeters[dot]org with the Subject Line "Local Contact" if you'd like to be included, or if you know of organizations opposing "smart" meters who are not listed here, or any updates to the info below.  We are a growing, global movement.  Get involved locally today and spread 'smart' meter awareness!  If you can't find your area on this list- try contacting us.
____________________________________________ BACK TO FAQ INDEX
United States
Alabama
Nancy Swan http://www.toxicjustice.com
Alaska
Arizona
Tucson
Environmental Radiation
http://www.environmentalradiation.com/
Sedona
Warren Woodward, w6345789 [at] yahoo [dot] com http://www.sedonasmartmeterawareness.com/
Phoenix
Paul H   iprovedit[at]yahoo[dot]com
Tombstone
Arkansas
Charlene Sanders, charliegirl42[AT]gmail[DOT]com
California (Northern)

Humboldt County, CA
Humboldt Neighbors Against Smart Meters
Beverly Filip nwlfe55[at]yahoo[at]com
Lake County, CA
Paul Doyon (M.A.T., M.A.) Founder and list owner: EMF Refugee Yahoo Group, and The Microwave Factor  Contact: emfrefugee@gmail.com
Marin County CA
Mary Beth Brangan
Ecological Options Network, EON
eon3EMFblog.net,
YouTube channel: youtube.com/eon3
marybeth [AT] eon3 [DOT] net
Nevada County
Nevada County Stop Smart Meters!
Berry Bartolillo  530-478-5633
Plumas County, CA
Joshua Hart, Director, Stop Smart Meters!
info[AT]stopsmartmeters[DOT]org
Sacramento, CA- SMUD
Sacramento Smart Meter Awareness
Eric Windheim  (916) 395 7336
e[dot]windheim[at]comcast[dot]net
San Francisco, CA
http://nosmartmeters.blogspot.com/
Sonoma County, CA
EMFSafetyNetwork.Org — Sandi Maurer
Siskiyou County, CA
Betty Kreeger, bjkreeger[AT]att[DOT]net
California (Southern)
Susan Brinchman director[at]electrosmogprevention[dot]org
Center for Electrosmog Prevention
http://www.smartmeterdangers.org
Southern Californians Against Smart Meters (SCASM)
American Coalition Against Smart Meters
Southern Californians For Wired Solutions to Smart Meters
info.scwssm (AT) gmail.com
Burbank
Kiku Lani Iwata
BurbankACTION [at] aol [dot] com
https://sites.google.com/site/nocelltowerinourneighborhood/home
http://burbankaction.wordpress.com/
http://burbankaction.wordpress.com/petition/
Glendale, CA
glendaleaction[at]gmail[dot]com
Irvine CA
http://stopsmartmetersirvine.com/
Orange County, CA
Maureen Homan
www.StopOCSmartMeters.com
Maureen [AT] stopocsmartmeters [DOT] com
Fullerton, CA
Fullerton Community for Safe School Technology
Santa Barbara County, CA
http://www.consumerspoweralliance.com/
Topanga, CA
Elizabeth Barris
http://www.thepeoplesinitiative.org/
http://www.americanassociationforcellularsafety.org/
contact [AT] thepeoplesinitiative [DOT] org
Ventura County, CA
https://www.facebook.com/OjaiSmartMeterOptOut
Colorado
Denver:  We Are Change Colorado Contact: Bruce Baumann
Citizens Smart Meter Awareness  (CCSMA)
Virginia Farver, vfarv [AT] hotmail [DOT] com
Fountain Valley Citizens for Smart Meter Awareness (FVCSMA) Karen and Ken Lippincott klippi3[at]q[dot]com
Florida
Stop Smart Meters! Florida http://stopsmartmetersFL.org
http://smartmetermatrix.org/
news [AT] smartmetermatrix [DOT] org
Coalition for Health Against Smart Meters
http://nosmartmetersflorida.blogspot.com/
Debbie Rubin (near Orlando) mamarubin [AT] msn [DOT] com
Diana Schultz (Orlando)  diana [AT] greenandhealthyhomes [DOT] net
Georgia
http://StopSmartMetersGeorgia.org
Stop Smart Meters! Georgia Facebook
Augusta
Rebecca Schwartz
Seagrams1bs [AT] yahoo [DOT] com
Survey: http://www.georgiaeagle.org/449
Hawaii
http://www.StopSmartMetersHawaii.com
Ray Songtree, kauaitruth[at]gmail[dot]com
http://KauaiTruth.com
Salvadour Lourdes ("Sal"), Director, MCS-America
salvadorlourdes [AT] yahoo [DOT] com
http://www.mcs-america.org
Illinois
Jen Stahl
http://www.NapervilleSmartMeterAwareness.org
Naperville
http://thetruthaboutsmartgrids.org/
Indiana
No Smart Meter 4 Indiana Facebook Page
Iowa
Guy Harvey, Fairfield IA  guygharvey[at]yahoo[dot]com
http://fairfieldsafemeters.com/
Maine
www.mainecoalitiontostopsmartmeters.org
Ed Friedman, edfomb [AT] Comcast.net  207-666-3372
Diane Wilkins: dnwilkins [AT] aol.com  207-797-3716
Suzanne Foley-Ferguson: pinusstrobus[AT]maine.rr.com 207-883-1162
www.smartmetersafety.org [not active but good information]
Elisa Boxer, eboxer [AT] maine.rr.com [not active but knowledgeable]
Maryland
Maryland Smart Meter Awareness
info[at]MarylandSmartMeterAwareness[dot]org
Rebecca Hanna Director of Public Relations
rebeccadiener63[at]gmail[dot]com
Massachusetts
HaltMAsmartmeters[at]gmail[dot]com
http://StopSmartMetersMassachusetts.org
Sandra: Globalrfrdefenseteam [AT] verizon [DOT] net
Petition for MA: http://www.change.org/petitions/martha-coakley-enforce-the-energy-act-of-2005-allowing-hardwired-meters-if-requested
Michigan
http://michiganstopsmartmeters.com
http://www.smartmetereducationnetwork.com/
Grand Rapids
http://stopsmartmetersgr.wordpress.com/
Detroit
Michigan1 [AT] bansmartmeters [DOT] com
Minnesota
St. Paul
Leo Cashman
dams [AT] usfamily [DOT] net
Arden Hills
Steve Cook email: manager[at]ardenhills[dot]org
Missouri
Take Back Your Power Columbia, Missouri
ironk5[at]gmail[dot]com
Nevada
Las Vegas
Angel DeFazio
NTEF-USA.org
NVE Stop Smart Meters
ntefusa [AT] aol [DOT] com
http://www.nevadaconstitutionalalliance.com
http://www.trueemfsolutions.com/
Reno
Reno Stop Smart Meters! Contact: Gloria Frank aloha1[at]charter[dot]net
New Hampshire
http://www.nhagainstsmartmeters.org
Facebook: http://facebook.com/NHagainstSmartMeters
New Jersey
Seth, Stop Smart Meters! New Jersey: http://theevolutionofosiris.wordpress.com/2013/03/11/stop-smart-meters-in-new-jersey/
New Mexico
http://whyfry.org/tag/smartmeters/
http://www.cellphonetaskforce.org/
New York
http://www.stopsmartmetersny.org
http://www.opt-outlongisland.com/
mbabineau [AT] xos [DOT] com
Michelle Hertz, mihertz[AT]optonline[DOT]net
Deborah Kopald, Deborah_Kopald [AT] ymail [DOT] com
Upstate
Michael Giammusso, HHP
Natural Health Practitioner
P.O. Box 576, Getzville, NY 14068
716*632*4024
www.nynaturalhealthcenter.com
Michael [at] nynaturalhealthcenter[dot]com
http://stopsmartmeterswoodstockny.com
North Carolina
Morganton: Aziz Omer azzizobear[at]aol[dot]com
Ohio
Cleveland
http://speakupandstayalive.com
pat[at]speakupandstayalive[dot]com
Oklahoma
Stop Smart Meters! in Oklahoma
annbw [AT] sbcglobal [DOT] net
https://www.facebook.com/groups/258342357528590/%20Oklahoma%20Smart%20Meter%20Info%20Swap
Oregon
Eugene
http://FamiliesForSAFEMeters.org
Ashland
Rod Newton newtons[at]mind[dot]net
Pennsylvania
Stop Smart Meters! Pennsylvania
http://stopsmartmeterspa.blogspot.com/
Philadelphia City Common Law Club is working to stop unwanted Smart Meter installations and charges for opting out. Philadelphia inhabitants … Join Up!
at … https://www.facebook.com/groups/1501028523468650/
Lisa Nancollas  LNancollas[at]aol[dot]com
Rhode Island
starsurfer [AT] cox [DOT] net
hyacinth.dcosta18 [at] gmail [dot] com
South Carolina
lehrmmm[at]gmail[dot]com
Charleston: amawillis[at]hotmail[dot]com
Tennessee
http://www.stopsmartmetersnow.com/
cindyturpin[at]gmail[dot]com
Texas
http://www.bantexassmartmeters.com/
Cynthia, info [AT] bansmartmeters [DOT] com
www.bansmartmeters.com
Thelma Taormina, Thelma [AT] 912membersusa [DOT] com
San Antonio
San Antonio Smart Meter Awareness
Houston
johilde [AT] sbcglobal [DOT] net
graciebona [AT] yahoo [DOT] com
The Woodlands
Devvy Kidd
devvyk [AT] earthlink [DOT] net
http://www.devvy.com/
http://www.devvy.com/smart_meter_legal_defense.html
Big Spring
John Marler
teaparty911.com
jmarler [AT] marfam [DOT] com
Georgetown (Austin)
Georgetown Utility (municipal utility)
Vermont
http://vermont4evolution.wordpress.com
EMR Policy Institute
http://www.emrpolicy.org/
Janet Newton
info [AT] emrpolicy [DOT] org
Matt Levin
Vermonters for a Clean Environment
http://vce.org/
matt [AT] vce [DOT] org
Virginia
http://www.centerforsaferwireless.org
http://www.savealexandria.org/
Washington (state)
Safe Utility Meters Alliance Northwest
http://www.washingtonwirelessawareness.com/
Karen Nold, MeansForChange.com
Karen[at]MeansForChange[dot]com
Take Back Your Power (Josh del Sol)
Washington, DC
http://dcsmartmeterchoice.com/
West Virginia
Hedda L. Haning
Stop Smart Meters WV
Charleston, WV
hedda.l.haning[at]gmail[dot]com
Wisconsin
Catherine Kleiber
webmaster [AT] electricalpollution [DOT] com
http://www.electricalpollution.com/smartmeters.html
Char Zehfus
http://firstdonoharmblog.blogspot.com/
wisconsinmelodygirl [AT] yahoo [DOT] com
http://libertyslogic.blogspot.com
Sheboygan
Alliant Energy, Wisconsin Public Service
Canada
Smart Meter Lessons Learned from Canada
Alberta
British Columbia
Citizens for Safe Technology: – http://www.citizensforsafetechnology.org/
Coalition to Stop Smart Meters: – http://www.stopsmartmetersbc.com/
EMR Health Alliance of BC: – http://emrabc.ca/
Gulf Islanders for Safe Technology: – http://www.gifst.ca/
Stop Smart Meters BC (Salt Spring): – http://www.facebook.com/pages/Stop-Smart-Meters-BC-Salt-Spring/207803029263762?sk=wall (daily updates)
Stop Smart Meters.ca (BC Citizens' Initiative Petition): – http://stopsmartmeters.ca/
Stop Smart Meters in BC: – http://www.facebook.com/pages/Stop-Smart-Meters-in-BC/104594719619502
Kelowna
http://www.smartmeterskelowna.ca/
http://smartermeters.blogspot.ca/
Quebec
http://refusonslescompteurs.wordpress.com   refusonscompteurs[at]gmail[dot]com
http://estrierefuse.wordpress.com/
ACEFO – Association cooperative d'économie familiale de l'Outaouais
CQLPE – Quebec Coalition to Fight Electromagnetic Pollution
AQLPA – Association québécoise de lutte contre la pollution atmosphérique
Ontario
Wireless, Electric and Electromagnetic Pollution (WEEP Initiative)
Australia
http://stopsmartmeters.com.au/
http://stopsmartmeterstasmania.com
New Zealand
http://www.stopsmartmeters.org.nz/
Europe
Bio Electromagnetic Research Initiative
Europeans on Smart meters – Facebook
Ireland
Eirewaves – Alliance for Irish Radiation Protection
Fliuch- Opposing Irish Water Meters & Privatization
Netherlands
NPS – National Platform on Radiation Risks
Norway
Spain
United Kingdom
Wired Child: Protecting Our Children From Wireless Technology
Asia
Japan
VOC-EMF Measures Research Association
Central and South America
Mexico