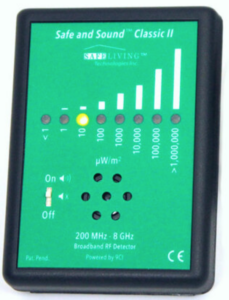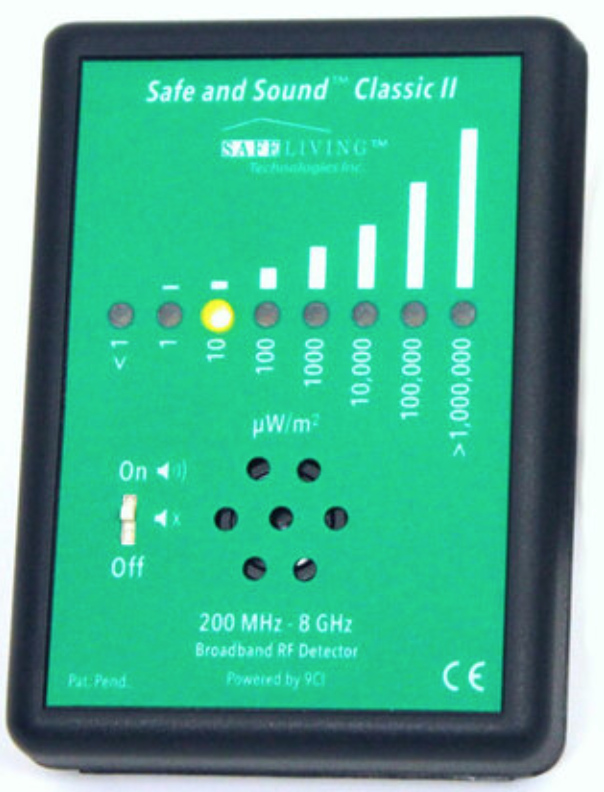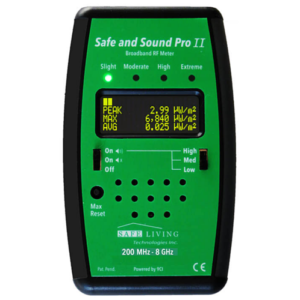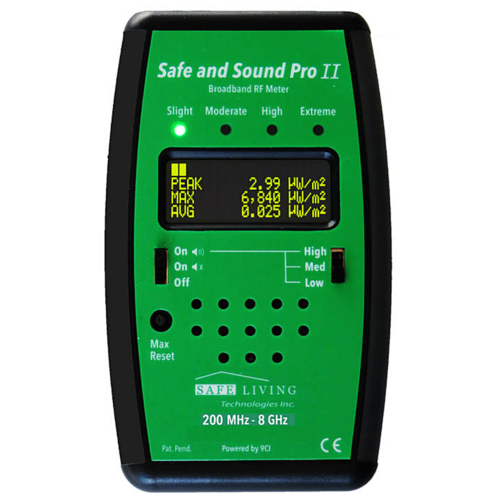 Some people have asked why we have stopped selling the Cornet meters that we sold for many years in our online store.
Though the Cornet 88T has been and continues to be an essential and popular tool for detecting smart meter radiation and other RF sources over the years, with the moving graph function very helpful for visualizing harmful smart meter radiation spikes, and many useful functions and extras, there have been some issues that have lead us to now generally recommend the use of Safe Living Technologies meters for regular RF detection.
Issues we have noticed with the Cornets include:
— inadequate measurement of the 5-8 GHz range (used for many wi-fi routers and cordless phones)
— not manufactured solely for EMF health usage (like SLT meters)
— quite complex functionality that many people didn't use
— not manufactured as solidly as other meters, with greater warranty claims
While it may seem tempting to buy a multi-function meter like the Cornet (to get "all in one" EMF measurement) or a cheap EMF meter from Amazon, we have concluded that these meters fall short when compared to higher quality single function meters like the SLT meters.
The Safe and Sound Classic and Safe and Sound Pro 2 both share the same antenna, and internal microprocessors. The difference between the two (apart from price) is that the Pro 2 also provides specific RF power density numbers (max., avg, and peak) which are very helpful if you need more granular measurements– eg. when you are trying to find the source of a RF signal.
Pick up a "Safe and Sound" meter today in our online store today and help meet our ongoing costs to run the website and hotline etc. If you can't afford a meter, please e-mail us about used meters, and other options. Everyone needs EMF detection, to know what levels you are exposed to and deal with them.

Especially important for those with Electro-Hyper Sensitivity, but actually crucial equipment for everyone living in our electro-polluted world today, a Safe and Sound RF meter makes a great holiday gift. Use the code "NovemberSale" to get 5% off any store order, only through the end of this month.
Shop Stop Smart Meters! Online Store Today