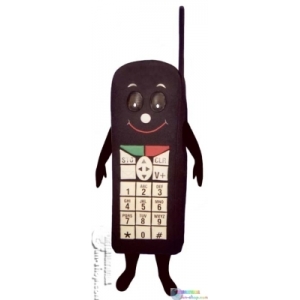 Let's not forget– while PG&E and other utilities force microwave radiation onto people's homes and businesses as part of their 'smart' meter program, most of us are voluntarily (though unknowingly) inflicting the same type of radiation onto our brains from the cell phones we hold up to our heads every day. This week, the Cellular Telecommunications Industry Association (CTIA) is holding its final convention in San Francisco.  Why the last one?  Because the City of San Francisco had the nerve to insist that consumers have a 'right to know' how much radiation their cell phone emits.  This mild, informational law has drawn a huge attack from the CTIA, who is suing SF in federal court and is withdrawing their annual convention from the City in protest.   Last week, the City of Burlingame considered a similar law, and the video of this council meeting is available here.  It is well worth watching (the cell phone item begins at about 32 minutes in).
There are 285 million cell phone subscribers in the US today, out of a total of 310 million people.   The vast majority have absolutely no idea that virtually all of the (non-industry funded) scientific research on long term heavy cell phone use shows a connection with glioma brain tumors.  This denial is starting to crumble, as more and more people realize that our government has sold out our health for corporate profit.   Two weeks ago, Dr. Devra Davis published Disconnect: The Truth About Cell Phone Radiation, What the Industry Has Done to Hide It, and How to Protect Your Family and she will be speaking Wednesday at the Commonwealth Club in SF.
Here is more info about the many events scheduled this week around the Bay Area to raise awareness about the risks that wireless devices pose to our health, our children, and our future:
WHAT: Cell phone/brain tumor victims from across the nation meet in San Francisco in support of the first in the nation cell phone Right to Know legislation and to protest the CTIA's final convention and their lawsuit against San Francisco.  Sponsored by California Brain Tumor Association
WHERE: In front of Moscone Center on Howard St. between 3rd and 4th
WHEN: PROTEST outside the CTIA Conference Tuesday Oct. 5 3:30- 6:00 p.m., Wednesday Oct. 6 3:30- 6:00 p.m., Thursday Oct. 7 11- 1 p.m., Friday Oct. 8  10-12 noon
Other events scheduled also:
Dr. Devra Davis speaking at the Commonwealth Club October 6 noon
UCSF symposium October 8 noon N-225 Parnassus
Senator Leno and experts to speak on this issue at private home in Marin Oct. 7 6:30 p.m.
Experts to speak at Berkeley JCC Oct. 11 7pm
Call 925-285-5437 for details.