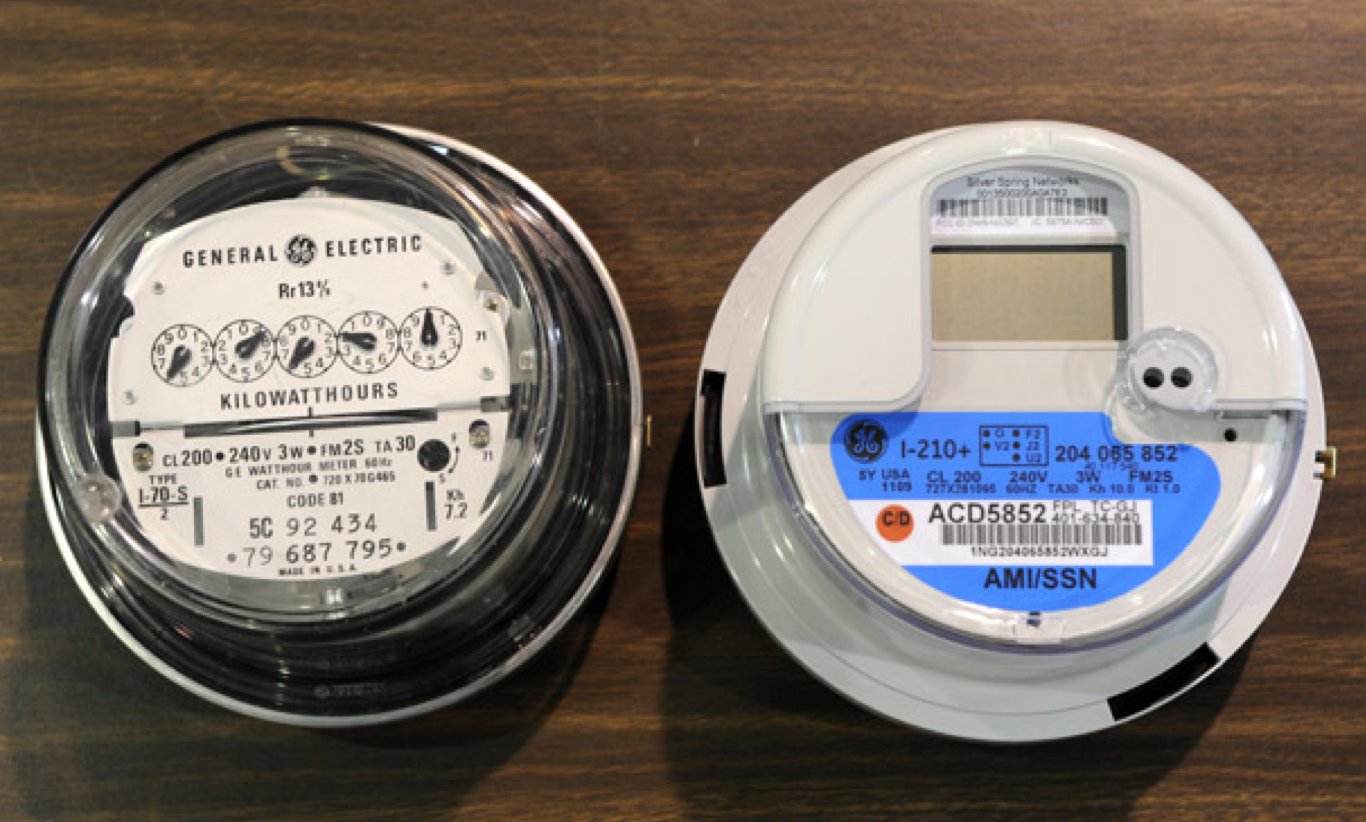 More than 100 Florida Power & Light (FPL) customers who don't want a smart meter and don't want to pay extra to keep their old analog meters have filed two separate 60-page petitions with the Florida Public Service Commission (PSC). On Jan. 7th, the PSC gave FPL approval to charge customers who decline a smart meter a one-time $95 enrollment fee and a $13 monthly surcharge beginning in June.  Florida's "smart" meters (pictured on the right next to a traditional, safe analog meter) wirelessly relay customer use information and are now considered FPL's standard meter.
According to Marilynne Martin, lead organizer opposing these fees:
"We have approximately 40,000 customers who are on a postpone list or barricaded their meters. They do not want it. They did not consent to this on their home. FPL is retaliating by creating these high fees."
No doubt about it- things are heating up in Florida and in other US states, as utilities and their commissions try to quash a growing public rebellion against "smart" meters driven by privacy, health, safety, and financial concerns.
Documents submitted to the FPSC can be downloaded at the links below in pdf: