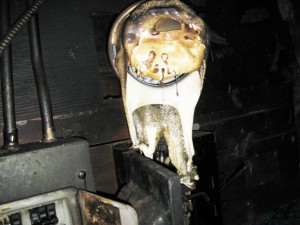 This burned-out house has a dramatically melted "smart" meter at the heart of the blackened areas–is the "smart" meter the source of the fire? The news item clearly states that the fire was located in the garage, yet the Fire Dept's report says the fire was started in a bedroom with a candle. We find the discrepancy suspicious.
Click on each image in gallery below to see larger version.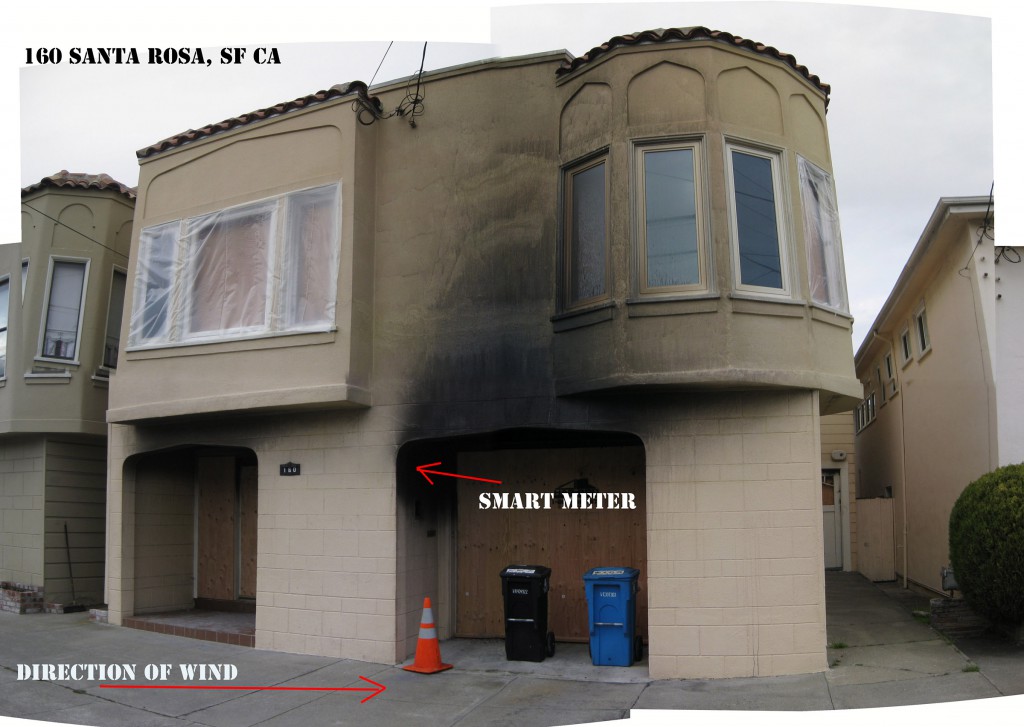 News item on this fire.