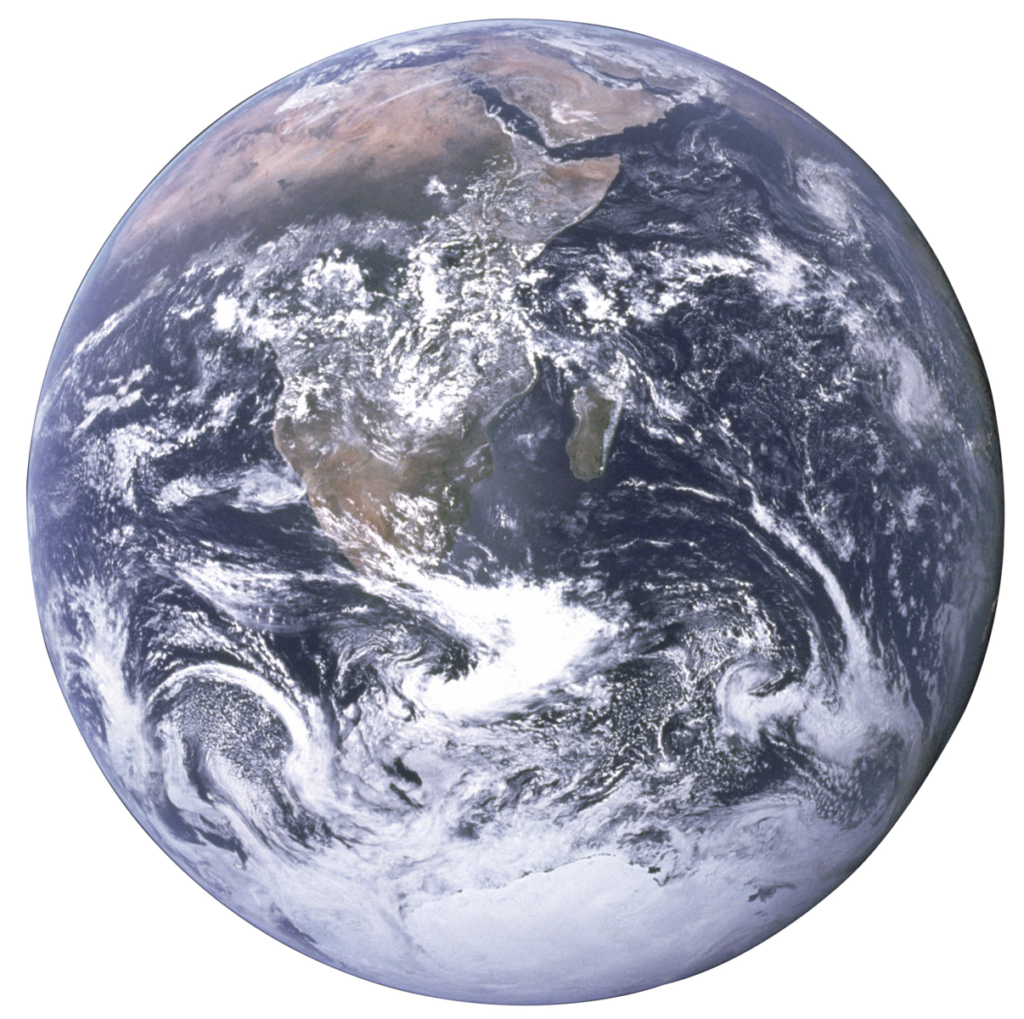 Below is a list of individuals and organizations working to oppose 'smart' meters and raise awareness of wireless health impacts around the world. These groups are listed to facilitate networking and lobbying.
We do not know all of these groups personally,
so please use your own judgment about joining.
We are a growing movement, thanks to you! If you can't find your area on this list- we can help you start your own group where you live.  Also, if you have any changes to the information below, or notice that a contact is outdated please drop us a line or call our toll free hotline at (888) 965 6435.
---
Group / Organizer
Location
Contact / Info
NORTH AMERICA
UNITED STATES
Alabama
Nancy Swan, Toxic Justice
AL
nancyswan.com/toxic-justice-a-true-story
Alaska
Ketchikan for Meter Choice
Ketchikan, AK
meterchoice@hushmail.com
Frequency Free Fairbanks
Fairbanks, AK
frequencyfreefairbanks.org/
Arizona
Environmental Radiation
Tucson, AZ
environmentalradiation.com
Warren Woodward
Sedona, AZ
w6345789@yahoo.com
Paul H
Phoenix, AZ
IProvedIt@yahoo.com
Tombstone Smart Meter Network
Tombstone, AZ
ebidpal.com/smart/_sgg/f10000.htm
EMF Awareness and Accountability
Surprise, AZ
EMFAAASurprise@gmail.com
Arkansas
Stop OGE
AR
stopoge.info
Charlene Sanders
AR
charliegirl42@gmail.com
Pamela Berndt
Little Rock, AR
pmberndt@sbcglobal.net
California- Northern
East Bay Neighborhoods for Responsible Technology (EBNRT)
East Bay, CA
ebnrt.info@gmail.com
EBNRT Facebook site
My Street My Choice Page
Jodi Nelson 925.628.0656
Alameda Safe Energy
Alameda, CA
Alameda Safe Energy
Humboldt Neighbors Against Smart Meters
Humboldt County, CA
nwlfe55@yahoo.com
Paul Doyon, Building Biology Certified Electromagnetic Radiation Specialist, @ Electromagnetic Safe Planet; EMF Refugee; The Microwave Factor
Santa Cruz County, CA
emfrefugee@gmail.com; emsafeplanet@gmail.com
Mary Beth Brangan
Ecological Options Network
Marin County, CA
eon3EMFblog.net
Nevada County Stop Smart Meters - Barry Bartolillo
Nevada County, CA
Message Phone: (530) 955-1544 or
SSM Nevada County Facebook Page or berrygroovy@yahoo.com
Stop Smart Meters! - Joshua Hart
Plumas County, CA & Intl
stopsmartmeters.org/contact
Sacramento Smart Meter Awareness
Sacramento, CA
sacsmartmeters.wordpress.com/ or (916) 395-7336 or e.windheim@comcast.net
No Smart Meters
San Francisco, CA
nosmartmeters.blogspot.com
EMF Safety Network - Sandi Maurer
Sonoma County, CA
EMFSafetyNetwork.org
EMF Linda
Sonoma County, CA
Landline Phone: (707) 824-8417
Betty Kreeger
Del Norte, Modoc, Shasta, and Siskiyou Counties, CA
bjkreeger@att.net
Vicki Gold
Mt. Shasta / Siskiyou County, CA
victoria7@snowcrest.net
Dunsmuir Group
Dunsmuir, CA
(weekly meetings, public speaker)
FB link:  https://www.facebook.com/groups/620711058282852/
Contact: John Hill johnihill@gmail.com
Louise Gliatto
Yreka, CA
wezgliatto@nctv.com

Lake Shastina Contacts
Lake Shastina, CA
Contact: Lorene lotusflight@yahoo.com
And Jolane Guilford jolaneguilford@gmail.com

California- Southern
Center for Electrosmog Prevention
San Diego, CA
director@electrosmogprevention.org or electrosmogprevention.org and smartmeterdangers.org and causes.com/causes/610453-southern-californians-against-smart-meters-scasm
Southern CA for Wired Solutions to Smart Meters
Southern CA
info.scwssm@gmail.com
Burbank Action - Kiku Lani Iwata
Burbank, CA
sites.google.com/site/nocelltowerinourneighborhood/home BurbankAction@aol.com or burbankaction.wordpress.com
Glendale Action
Glendale, CA
glendaleaction@gmail.com
Heights Association
Hacienda Heights, CA
Heights Association
Stop Smart Meters Irvine
Irvine, CA
stopsmartmetersirvine.com
Stop Orange County Smart Meters - Maureen Homan
Orange County, CA
maureen@stopocsmartmeters.com or stopocsmartmeters.com
The Peoples Initiative or American Association for Cellular Safety - Liz Barris
Topanga, CA
contact@thepeoplesinitiative.org or thepeoplesinitiative.org
Mark Taylor, EMF Consultant
Temecula, CA
https://rfsiteevaluations.weebly.com/blog
Ojai Smart Meter Opt Out
Ventura, CA
facebook.com/OjaiSmartMeterOptOut
Colorado
We Are Change Colorado - Bruce Bauman
Denver, CO
wearechangecolorado.org
Citizens Smart Meter Awareness  (CCSMA) - Virginia Farver
Ft. Collins, CO
vfarv@hotmail.com
Fountain Valley Citizens for Smart Meter Awareness (FVCSMA) -Karen & Ken Lippincott
Fountain Valley, CO
klippi3@q.com or hm.dinofly.com/SM
Stop Smart Meters in Crestone, CO
Crestone, CO
azurelene@gmail.com or Stop Smart Meters in Crestone website
Colorado RF
CO
Holly Hargett
Volunteer Coordinator coloradorf@yahoo.com
ElectromagneticHealth.org
CO
http://ElectromagneticHealth.org
Florida
Stop Smart Meters Florida
FL
stopsmartmetersFL.org
Smart Meter Matrix
FL
news@smartmetermatrix.org or smartmetermatrix.org
Coalition for Health Against Smart Meters (CHASM)
FL
microwavechasm.org or nosmartmetersflorida.blogspot.com
Suzanne Eovaldi
Ocala, FL
wheatergirl73@aol.com
Debbie Rubin
Orlando, FL
mamarubin@msn.com
Diana Schultz
Orlando, FL
diana@greenhealthyhomes.net
Georgia
Stop Smart Meters Georgia
GA
stopsmartmetersgeorgia.org or Stop Smart Meters Georgia Facebook
Augusta Stop Smart Meters! Rebecca Schwartz
Augusta, GA
seagrams1bs@yahoo.com
Hawaii
Stop Smart Meters Hawaii
HI
stopsmartmetershawaii.com
Ray Songtree
Kauai, HI
Lipstick-Wars-And-Crime.org
Stop Big Island Smart Meters
Big Island, HI
StopBig IslandSmartMeters.com
Multiple Chemical Sensitivity
America - Salvador Lourdes
HI
mcs-america.org
Idaho
EHS Idaho
ID
EHSidaho.com and EHSidaho@gmail.com
Illinois
Stop Smart Meters Illinois
IL
c.frauen@aol.com or (630) 597-6665 or SSM Illinois Facebook
Naperville Smart Meter Awareness - Jen Stahl
Naperville, IL
NapervilleSmartMeterAwareness.org
Smart Grid Awareness
Naperville, IL
smartgridawareness.org
Smart Meter IQ
Naperville, IL
smartmeterIQ.com or (800) 323-1790 or smartmeteriq@comcast.net

Ameren Territory Stop Smart Meters
Mt. Vernon, IL
johnnybob.com/smartmeters.htm
Indiana
No Smart Meter 4 Indiana
IN
No Smart Meters for Indiana Facebook
Iowa
Fairfield Safe Meters
Fairfield, IA
fairfieldsafemeters.com or guygharvey@yahoo.com
Louisiana
Saving The World Together
Louisiana
SavingTheWorldTogether.org/ and EMF Help
(225) 612-9713
Maine
Maine Coalition to Stop Smart Meters - Ed Friedman
ME
(207) 666-3372 or edfomb@comcast.net or mainecoalitiontostopsmartmeters.org
Diane Wilkins
ME
(207) 797-3716 or dnwilkins@aol.com
Suzanne Foley Ferguson
ME
(207) 883-1162 or pinusstrobus@maine.rr.com
Maryland
Maryland Smart Meter Awareness - Rebecca Hanna, Public Relations
MD
rebeccadiener63@gmail.com or marylandsmartmeterawareness.org
Massachusetts
Last Tree Laws
MA
https://www.lasttreelaws.com/
Mass. Petition
MA
change.org/p/halt-massachusetts-smart-meter-program
globalrfrdefenseteam@verizon.net
MA
globalrfrdefenseteam@verizon.net
Scientific Alliance for Education
MA
nomasssmartmeters.wordpress.com
Michigan
Michigan Stop Smart Meters
MI
michiganstopsmartmeters.com
Smart Meter Education Network
MI
SmartMeterEducationNetwork.com
Warriors for American Revolution
Detroit, MI
w4ar.com
Utility Meter Choice 4 Michigan
MI
My Smart Meter Does WHAT?
One if By Land
MI
One if By Land
Michigan Safe Technology- Jeanine Deal
MI
MichiganSafeTechnology@gmail.com
Minnesota
Healthy Choices Mom
MN
healthychoicesmom.com/contact/
Safe Technology Minnesota
St. Paul, MN
safetechmn.org/
Leo Cashman
St. Paul, MN
dams@usfamily.net
Steve Cook
Arden Hills, MN
manager@ardenhills.org
Missouri
TBYP Co-Mo
Columbia, MO
ironk5@gmail.com
Take Back Your Power Como Facebook
Montana
Stop Smart Meters Montana


Billings, MT
Stop Smart Meters Montana or m.woo@q.com
Nevada
NVE Stop Smart Meters - Angel DeFazio
Las Vegas, NV
NTEF-USA.org or ntefusa@aol.com
True EMF Solutions
Las Vegas, NV
trueemfsolutions.com
Gloria Frank
Reno, NV
aloha1@charter.net
New Hampshire
NH Against Smart Meters
NH
NHagainstsmartmeters.org or facebook.com/NHAgainstSmartMeters
New Mexico
Why Fry?
Santa Fe, NM
whyfry.org/tag/smartmeters
Cellular Phone Task Force
Santa Fe, NM
cellphonetaskforce.org
Citizens Alliance for Utility Safety
Silver City, NM
smartmeterfreesilvercity.org

New York
NYSUMA - New York Safe Utility Meter Association
Woodstock, NY
https://www.nysuma.org/
Opt Out Long Island
Long Island, NY
Opt-OutLongIsland.com
Deborah Kopald
New York City, NY
Deborah_Kopald@ymail.com
Stop Smart Meters Woodstock
Upstate NY
StopSmartMetersWoodstockNY.com
Manhattan Neighbors for Safer Telecommunications
Manhattan, NY
http://www.manhattanneighbors.org
North Carolina
Aziz Omer
Morganton, NC
azzizobear@aol.com
NC Smart Solutions
Durham, NC
https://ncsmartsolutions.org
Ohio
Speak Up and Stay Alive
Cleveland, OH
SpeakUpandStayAlive.com or pat@SpeakUpandStayAlive.com
Stop Smart Meters! Cleveland
Cleveland, OH
StopSmartMetersClevelandOH@gmail.com

Stop Smart Meters Ohio
Cincinnati, OH
Stop Smart Meters Ohio or thecincybeckster@gmail.com
Oklahoma
Stop OGE
OK
StopOGE.info
Stop Smart Meters Oklahoma
OK
StopSmartMetersinOklahoma.org
annbw@sbcglobal.net
OK
annbw@sbcglobal.net
Oregon
Families For SAFE Meters
Lane County, OR
FamiliesForSAFEMeters.org email: Abraham Livornik snapshot.wizard@gmail.com

Stop Smart Meters Oregon
OR
StopSmartMetersOregon.com
EMF Concerns in Corvallis
Benton County, OR
emfconcernsincorvallis@googlegroups.com
Freedom to Say No to Smart Meters
Talent, OR
Freedom to Say No to Smart Meters
NoSmartMeter.org
Jackson County, OR
No Smart Meter!
Oregon for Safer Technology
Jackson County, OR
http://www.OR4safertech.org Or4Safertech@yahoo.com
Billene Spillens
Josephine County and Grants Pass, OR
billenespellins5023@comcast.net Phone: (541) 295-8546
No Smart Meter Josephine County
Josephine County
Contact: Karen and Sharon sharonL.acct@yahoo.com
Sharon (541) 660-9779
Southern Oregon Council on Radiation Awareness (speakers)
Southern Oregon
awarenessonradiation@gmail.com Phone: (541) 261-9770
Smart Meter Awareness Group In Power
Klamath County
Contact email: browndb@charter.net Dawn 541-591-1171

John Costa
Coos County, OR
(541) 347-9361
Wireless Education Action
Portland, OR (Multnomah County)
Wireless Education Action Rodrigue Deschenes 503-477-9891 info@wirelesseducationaction.org

EMWatch
Portland, OR (Multnomah County)
https://www.emwatch.com
Email: wirelesswatch@yahoo.com
Pennsylvania
Philadelphia Common Law Club
PA
facebook.com/groups/1501028523468650
Stop Smart Meters in PA
PA
StopSmartMetersinPA.com
Stop Smart Meters Pennsylvania
PA
StopSmartMetersPA.blogspot.com
PA Smart Meter Alert
PA
SmartMeter Alert
Rhode Island
StarSurfer@cox.net
RI
StarSurfer@cox.net
South Carolina
amawillis@hotmail.com
Charleston, SC
amawillis@hotmail.com
Tennessee
Stop Smart Meters Now!
TN
StopSmartMetersNow.com
Get Smart Memphis
TN
Get Smart Memphis
Texas
Texans Against Smart Meters
TX
TexansAgainstSmartMeters.com
Coalition For Safe Meters
San Antonio, TX
CoalitionforSafeMeters.org
San Antonio Stop Smart Meters!
San Antonio, TX
SanAntonioSmartMeterAwareness.org
Devvy Kidd
Houston, TX
devvy.com/smart_meter_legal_defense.html
9-12 Association
Houston, TX
912MembersUSA.com
GracieBona@yahoo.com
Houston, TX
GracieBona@yahoo.com
JoHilde@sbcglobal.net
Houston, TX
JoHilde@sbcglobal.net
John Marler - Georgetown (Austin) or Georgetown Utility (municipal)
Big Spring, TX
JMarler@marfam.com
Lubbock Against Smart Meters
Lubbock, TX
lubbockagainstsmartmeters.com
Austin Smart Meters
Austin, TX
Austinsmartmeters.com
Utah
Brigham City Smart Meter Awareness
Brigham City, Utah
Brigham City Smart Meter Awareness Facebook
Vermont
Vermont for Evolution
VT
Vermont4Evolution.wordpress.com
EMR Policy Institute - Janet Newton
VT
EMRPolicy.org
Vermonters for a Clean Environment
VT
VCE.org
Smart Meters Blogspot
VT
smartermeters.blogspot.com
Virginia
Virginians for Safe Technology
VA
https://virginiansforsafetech.org/
Washington
Safe Utility Meters Alliance Northwest
Seattle, WA
SafeMeters.org info@safemeters.org Sonia 206 604 0836
Washington Wireless Awareness
WA
WashingtonWirelessAwareness.com
SMOG Smart Meters Objectors Group Port Townsend
Port Townsend, WA
Contact: Ana Wolpin smog@olypen.com
C.L.E.A.R. Citizen League Encouraging Awareness Of Radiation
Whidbey Island, WA
Contact: Mark Wahl markwyo@gmail.com
Eco Truth Seattle
Seattle, WA
ecotruthseattle.wordpress.com
Seattle Smart Meter Awareness
Seattle, WA
https://www.facebook.com/pg/seattlesmartmeterawareness/posts
Stewart Andreason
Curlew, WA
https://http://www.seahorsecorral.org/ehs_awareness.html
Safer Grid
WA
safergrid.net
Jefferson County Stop Smart Meters!
Jefferson County, WA
Jefferson County Stop Smart Meters!
Washington DC
DC Smart Meter Choice
Washington DC
DCSmartMeterChoice.com
West Virginia
Stop Smart Meters WV
Charleston, WV
hedda.L.Haning@gmail.com
Wisconsin
Catherine Kleiber
WI
webmaster@ElectricalPollution.com or ElectricalPollution.com/smartmeters.html
Char Zehfus
WI
WisconsinMelodyGirl@yahoo.com
Truth & Facts Never Lie
Onalaska, WI
http://truthandfactsneverlie.info/
Wireless Action
Waukesha, WI
wirelessaction@riseup.net or Wireless Action Website
CANADA
Canadians For Safe Technology
Canada
c4st.org
Coalition québécoise de lutte
contre la pollution électromagnétique
Canada
http://cqlpe.ca/
Planetary Association for Clean Energy, Inc.
Canada
http://pacenet.homestead.com/
Smart Meter Lessons From Canada
Canada
sites.google.com/site/nocelltowerinourneighborhood/home/wireless-smart-meter-concerns/lessons-learned-major-problems-for-canada
Alberta
Alberta Smart Meters
Alberta
albertasmartmeters.ca
British Columbia
Coalition to Stop Smart Meters
British Columbia
StopSmartMetersBC.com Facebook page or citizensforsafertech@shaw.ca
EMR Health Alliance of BC
British Columbia
EMRaBC.ca
Stop Smart Meters BC Salt Spring Island
British Columbia
facebook.com/pages/Stop-Smart-Meters-BC-Salt-Spring/207803029263762?sk=wall
Say No to BC Hydro Smart Meters Facebook
British Columbia
facebook.com/groups/189680921093569/
Smarter Meters Blogspot
British Columbia
smartermeters.blogspot.ca/
Stop Smart Meters Bowen
Bowen, British Columbia
stopsmartmetersbowen.blogspot.ca/
Say no to FortisBC Smart Meters - Similkameem
Similkameem, British Columbia
venalee1@hotmail.com or facebook.com/groups/saynotofortisbcsmarmeters/
Slocan Valley Safe Meters
Slocan Valley, British Columbia
slocanvalleysafemeters@gmail.com
Manitoba
Electrosmog Manitoba
Manitoba
electrosmogmanitoba.weebly.com/
Nova Scotia
No Smart Meters In Nova Scotia
Nova Scotia
No Smart Meters In Nova Scotia Facebook Page
Ontario
Initiative to Stop Electromagnetic Pollution
Ontario
weepinitiative.org
Magda Havas Researcher
Ontario
magdahavas.com/category/electrosmog-exposure/smart-meters-electrosmog-exposure
Hydro One- Enough is Enough
Ontario
pennytrottier@bellnet.ca or facebook.com/groups/102253803156673/802647356450644/?notif_t=group_comment_reply
Radiation Free Muskoka
Ontario
bjork@cogeco.ca or facebook.com/groups/235804773257805/
Prince Edward Island
PEI's Smart Meter Opposition Group
Charlottetown, Prince Edward Island
(902) 566-2857
Quebec
Basses-Laurentides Refuse
Adminitrative Region 15 - Lower, Quebec
Maria Acosta, basses-laurentides-refuse@videotron.ca or (450) 939-4549 or basseslaurentidesrefuse.com
Refusons Les Compteurs
Quebec
refusonslescompteurs.wordpress.com
Lanaudiere Refuse
Lanaudiere, Quebec
lanaudierefuse@hotmail.fr lanaudierefuse.wordpress.com/
Boucherville Refuse
Boucherville, Quebec
bouchervillerefuse@gmail.com or (450) 641-0953
Estrie Refuse
Estrie, Quebec
estrierefuse.wordpress.com
Levis Refuse
Levis, Quebec
levisrefuselescompteurs.wordpress.com or levis.refuse@gmail.com​​
ACEFO
Quebec
ACEFO.COM
AQLPA
Quebec
AQLPA.com
Option Consommateurs
Quebec
Option-Consommateurs.org/en
L'Assomption Refuse
L'Assomption, Quebec
lassomptionrefuse@gmail.com
Saskatchewan
Smart Meter Awareness Coalition SMAC
Moose Jaw, Saskatchewan
Wishbone1969@gmail.com or (306) 972-1495
MEXICO
How Smart Are You?
Mexico
concienciaradio.com/nosmartmeters
OCEANIA
AUSTRALIA
Stop Smart Meters Australia
Australia
stopsmartmeters.com.au
Stop Smartmeters in Victoria NOW
Victoria, Australia
gopetition.com/petitions/stop-smartmeters-in-victoria-now.html
Stop Smart Meters Tasmania
Tasmania
stopsmartmeterstasmania.com
NEW ZEALAND
Stop Smart Meters
New Zealand
stopsmartmeters.org.nz
Wake Up New Zealand
New Zealand
wakeupkiwi.com/surveillance-society.shtml
EUROPE
Europeans on Smart Meters Community
Europe
facebook.com/pages/Europeans-on-smart-meters/122384431183034?sk=wall
Next-Up Organisation
Europe
next-up.org/Newsoftheworld/BioinitiativeSignPetitionUk.php
International EMF Alliance
Europe
iemfa.org
AUSTRIA
Die Mietervereinigung
Austria
mietervereinigung.at/
BELGIUM
Collectif STOP compteurs communicants
Belgium
https://www.stopcompteurscommunicants.be/
CROATIA
Ivan Culjak
Croatia
ivan.culjak5@inet.hr
ESTONIA
Kogukonna Hüvanguks MTÜ
Estonia
www.kiirgusinfo.ee or info@kiirgusinfo.ee
IRELAND
Alliance for Irish Radiation Protection
Ireland
eirewaves.com
Fliuch: Opposing Irish Water Meters & Privatization
Ireland
fliuch.org
ISRAEL
Batzion Schlomi
Israel
batzion.shlomi@gmail.com
ITALY
Elettrosmog Sicilia
Sicily, Italy
info@elettrosmogsicilia.org or elettrosmogsicilia.org
NETHERLANDS
National Platform on Radiation Risks
Netherlands
stralingsrisicos.nl
NORWAY
Bli Smartere
Norway
blismartere.com (inactive)
PORTUGAL
Electromagnetic Hypersensitivity Foundation
Portugal
SPAIN
No Smart Meters Spain
concienciaradio.com/nosmartmeters
UNITED KINGDOM
Stop Smart Meters ! UK
UK
stopsmartmeters.org.uk
Stop Smart Meters Haringey
UK
stopsmartmetersharingey.wordpress.com
Wired Child
UK
wiredchild.org
Electrosensitivity UK
UK
es-uk.info
Radiation Research Trust
UK
radiationresearch.org
Mast Sanity
UK
mastsanity.org
Mast Victims
UK
mast-victims.org/
Bio Electromagnetic Research Initiative
UK
bemri.org
ASIA
JAPAN
EMF Measures Research Association
Japan
homepage3.nifty.com/vocemf/link53.html