——————————————
Stop Smart Meters! Bulletin
Vol. 25- December 2014
StopSmartMeters.org

PO Box 682 Portola, CA 96122 US
——————————————-

***THIS THURS. MORNING DEC 18TH 8:30AM: PRESS CONFERENCE/ DEMONSTRATION IN SF AS CPUC SET TO FINALIZE EXTORTION CHARGES***
QUOTE OF THE MONTH (Thx to the Cecils!)

"The simple step of a courageous individual is not to take part in the lie. One word of truth outweighs the world."
-Aleksandr Solzhenitsyn (1918 – 2008), Russian Author
CONTENTS
1. THIS THURSDAY DEC 18TH: PRESS CONFERENCE/ DEMONSTRATION AT CALIFORNIA PUC IN SF AS PEEVEY DEPARTS AND OPT OUT VOTE LOOMS
2. STANDING UP TO THE SLEAZE AND ROT THAT KILLS: BUILDING THE RESISTANCE MOVEMENT
3. SAN ANTONIO CONDOS LOCKING UP ANALOGS- JOSH HART VISITS TEXAS AND REPORTS- VIDEO
4. ONTARIO CANADA AUDITOR SLAMS DUMB METERS; SAYS 'FEW BENEFITS' FROM SMART METER PROGRAM
5. MORE THAN 200 PACK MICHIGAN SMART METER HEARING
6. MOBILIZE – DOCUMENTARY ON CELL PHONE DANGERS- SCREENED WEDNESDAY IN SAN FRAN
7. PALO ALTO CA SCREENING OF TAKE BACK YOUR POWER JAN. 14
8. CORNET RF/LF METERS NOW AVAILABLE DIRECT FROM STOP SMART METERS! AT $139.95 EACH IN TIME FOR HOLIDAYS
9. SUPPORT SSM! PLEASE MAKE AN END OF YEAR DONATION — WE ALSO NEED VOLUNTEERS
——————————

1. THIS THURSDAY December 18th: Press Conference/ Demonstration at CA PUC in SF: End Smart Meters & Corruption
California Public Utilities Commission
Thursday, December 18 8:30 AM/ Meeting 9:30AM
Van Ness at McAllister, San Francisco
Give CPUC President Michael Peevey the send-off into retirement that he deserves after a dozen years of corruption and complicity with corporate utilities.
Demonstrate against the CPUC's proposed decisions in the 'smart' meter opt out proceedings. Show strength in unity against their proposals that ignore serious public safety hazards and:
– Continue to impose coercive extortionate opt out fees
– Violate laws, and deny customer and disability rights
– Prohibit opt-outs for communities, apt buildings, and businesses
– Reward utility companies with millions $$$ more for smart grid failings
Join us in demanding:
-A Rejection of the proposed decisions
– Rescinding and refunding of all 'opt out' extortion fees
– Halting of the 'smart' meter program
Bring any other past or present grievances against the CPUC (toxic dumping, nuclear plants, gas line explosions, accessibility, public power, etc.) We will be raising our demands both outside before the meeting, as well as inside. Please come prepared to make some noise and be seen.
Wear black. Rain or shine.
For more information about the proposed decisions,visit these links:
Listen to CPUC Commissioners talk about the smart meter opt out proposed decisions
Read comments on proposed decision by EMF Safety Network
Commentary "Extortion by Smart Meter" by Jim Heddle of EON
Read more- and spread the word using
this link here.
See you this Thursday Morning!
2. Standing Up to the Sleaze and Rot that Kills
Are we doomed to submit comments to be ignored at the PUC and accept the consequences of smart grid proliferation? Spend thousands of dollars on lawsuits just to be tossed out of court by corrupt, system-loyal judges?
Watch as our friends and families and perhaps ourselves get sick and die of cancer? As our homes burn down at 3am and the utility blames the wiring? As we are disconnected one by one from essential services because we refuse to agree to pay not to be harmed?
Read more at StopSmartMeters.org
3. San Antonio Condos Locking Up Their Analogs- Josh Hart Visits TX and Confronts Utility Reps- VIDEO
Last month I visited the City of San Antonio, TX, interviewed local residents and confronted utility officials about their smart meter/ smart grid program.
We put a video together, trying to figure out what exactly it is that CPS energy "is going to do to us" and how to stop it. During our visit we found residents up in arms, locking down their analogs, and refusing to back down. We found the typical utility propaganda, deception, and coercion. CPS is now threatening disconnection to disabled and elderly people 2 weeks before Christmas. The Grinch is alive and well this holiday season, everyone.
Wherever utilities force smart meters using false and misleading information, people will resist and spread the truth, stand up and fight back. Now is the time to fight back and demand a halt, a recall, and a ban. Anything less will not do. Thank you San Antonio for showing us the way.
Watch video here.
4. Ontario Canada Auditor Slams Dumb Meters; Says 'Few Benefits' From Smart Meter Program
In Canada, a report into smart meters in Ontario has slammed every aspect of the program as well as the stakeholders involved including utility Hydro One.  The auditor-general of Ontario's legislature said the CAD2 billion (US$1.7 billion) smart meter program for hydro utilities had delivered "few benefits for the hefty cost", reports the Toronto Star. Bonnie Lysyk delivered the findings this week as part of the annual report of the independent office that conducts value-for-money and financial audits of the provincial government, its ministries and agencies.
More.
5. More than 200 Pack Dec. 2nd Michigan Smart Meter Hearing — Public United Against New Meters
About 200 people showed up for the December 2nd, 2014 smart meter hearing before the Michigan House Oversight Committee chaired by Tom McMillin. 72 of these filled out cards to speak. Everyone who spoke, except for the corporate people and MPSC people, was against the new meters.
Read More Plus Video of Testimony
6. Mobilize, a Film about Cell Phone Radiation- Screening this Wednesday in SF and Online
Best Documentary Feature at the California Independent Film Festival Screens for Free at San Francisco Library this week.
Mobilize, a feature-length documentary about cell phone radiation, premiered on September 12, 2014. The film won the Slate Award for Best Documentary Feature at the 17th Annual California Indie Film Festival.  The film explores the potential long-term health effects from cell phone radiation and examines recent scientific research and the challenges politicians face trying to adopt precautionary legislation. Featuring interviews with experts, wireless industry representatives and prominent politicians, the film illuminates how industry's economic and political influence can undermine public health.
Wednesday December 17 5:30 – 7:30 PM
San Francisco Public Library, 100 Larkin Street, SF, CA
The film was directed by Kevin Kunze and produced by Ellen Marks, Joel Moskowitz, and Devra Davis.
It can be viewed online or downloaded from
Vimeo and is available on DVD from Disinfo. More info here
7.  Palo Alto, CA Screening of Take Back Your Power Jan. 14th
Promoted by Citizens for Civil Liberties
Wednesday, January 14 7:30PM
at Landmark Aquarius  430 Emerson St, Palo Alto, CA, 94301
Reserve Tickets Here   Buy the DVD
8. Cornet RF/LF Meters Now Available Direct From SSM! at $139.95 ea. in Time For the Holidays.
We have lowered our prices on these
pocket sized accurate and useful RF/ LF analyzers that measure invisible radiofrequency and low frequency radiation from smart meters, cell phones, power lines, etc.
Free priority shipping in the US and these carry a 1 year warranty from the manufacturer. Order by Thursday Dec.18th for guaranteed delivery by Dec. 24th. Click here to purchase a Cornet meter or browse the other outreach materials available in our online store (brochures, cards, stickers, videos, etc). Any proceeds help support Stop Smart Meters! advocacy work.
 Stop Smart Meters! Online Store
9. Support SSM! Please Donate and Volunteer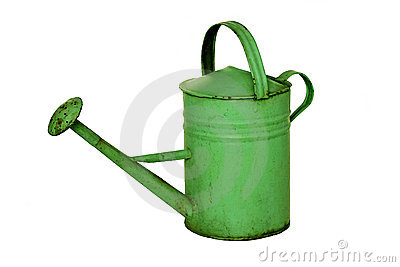 If you support what we do, please donate to Stop Smart Meters! today. Your donation goes directly to expand our advocacy and technical and strategic support of local groups. If you can't donate, how about volunteering? Donate here or make checks payable to: Stop Smart Meters! and send to: PO Box 682 Portola, CA 96122 THANK YOU and Happy Holidays.
Follow Stop Smart Meters! on Twitter For the latest campaign updates and links to breaking news stories, follow us on Twitter! We are "stopsmeters." Please retweet and encourage your friends to follow us!! Our latest tweets also appear on the upper right hand side of our website. Click here to follow us on twitter.
"Our lives begin to end the day we become silent about things that matter."
"In the End, we will remember not the words of our enemies, but the silence of our friends."
-Martin Luther King Jr.