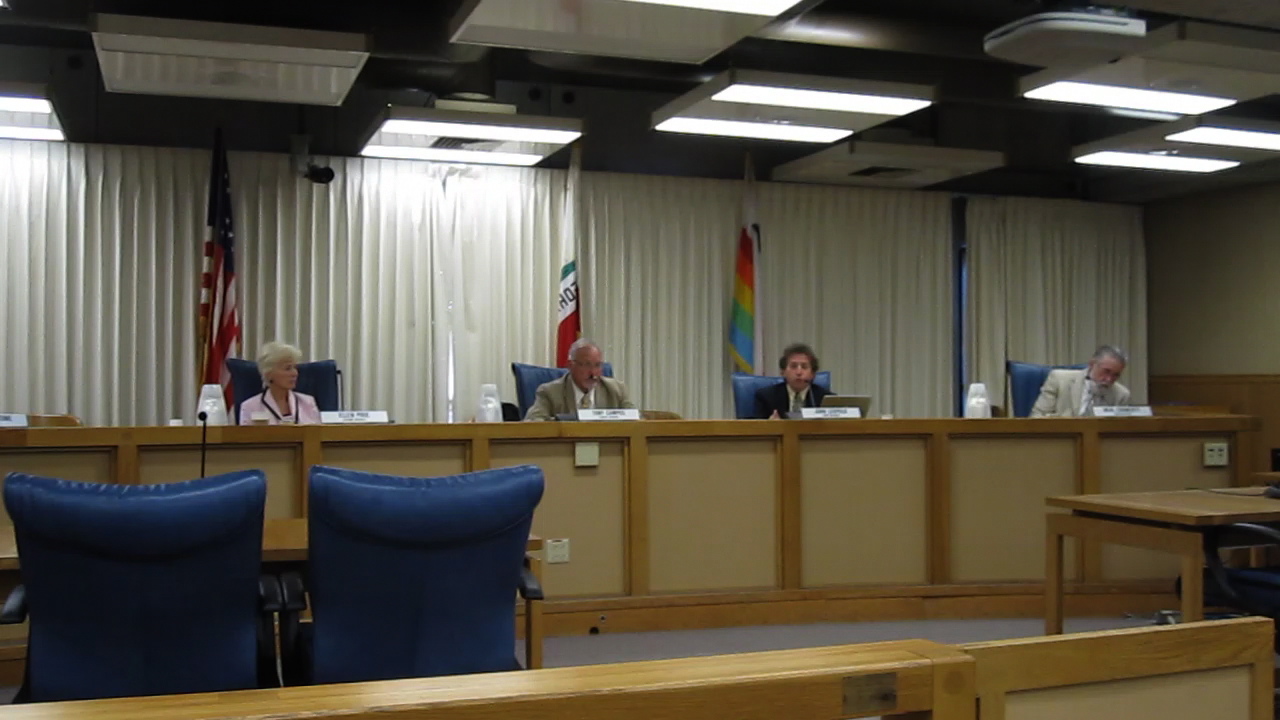 We're happy that our own Santa Cruz County became the first County in the state to pass an ordinance banning wireless smart meters, last Tuesday.  Coverage from KSBW and the text of the ordinance itself can be found here.  The City of San Anselmo in Marin County has also begun the process of passing an ordinance.  And the brushfire grows… the question is how stubborn will the CPUC continue to be in insisting that there are no problems with the 'smart' meter program?
Just as our elected local officials passed a law banning any further installations, we learned from Margaret, a resident in the Santa Cruz Mountains that PG&E had already violated the law the following day (Sept. 15th):
"I live remotely up in the Santa Cruz mountains and a guy (contractor) just came to my door to switch my meter and my husband and I refused so he left …..Just got off the phone and PG&E say there is no moratorium in their view and whatever is being reported in the Sentinel etc. or what the Board of Supervisors passed  is not recognized by them or California Public Utilities and basically holds no weight as far as they are concerned and it is all systems go.

I told them that living so remotely that it would be easy for a hacker to see our consumption patterns and felt this was a serious security concern for us, also did not appreciate unscheduled installations etc. Another interesting point especially up here is that there is no wireless network which means they will have to install antennas close by….."
Now where is that sheriff when you need him?
In other Santa Cruz County news, we joined Capitola Vice Mayor Dennis Norton, Dr. Karl Maret, and Melissa Weaver from EMF Safety Network and spoke out at a Freedom Forum event attended by a full house of over a hundred angry Santa Cruz residents.  Great coverage from KION and we post key excerpts from Dr. Maret's talk below:
Part 1:
Part 2: