PG&E representative Wendy Sarsfield got grilled this week by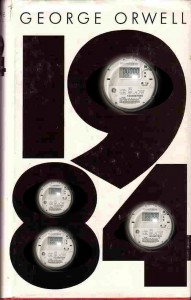 the Santa Cruz Board of Supervisors. (Video below.) She claims PG&E only has their customers' safety in mind when turning off power to people who, desperate to recover their health, have hired a qualified electrician to change their 'smart' meter back to an analog.
But the Supes are doing their job, and don't let her get away with the bullying bluster: "There's no public safety reason why you can't replace the meter with a PG&E-approved analog meter. You're holding customers hostage to make a point…. We're having a Dickens moment, here!" 
Citizen journalists covering the board meeting asked questions of PG&E yet there were no answers forthcoming- PG&E left the building to avoid discussing endangering the health and safety of residents- first by microwave radiation- then by withholding electricity to senior citizens in the middle of December.
More coverage on EMFSafetyNetwork.org