Stop Smart Meters! has published this card to raise awareness of wireless health risks. To purchase copies of the public health warning card , please visit the SSM! Online Store.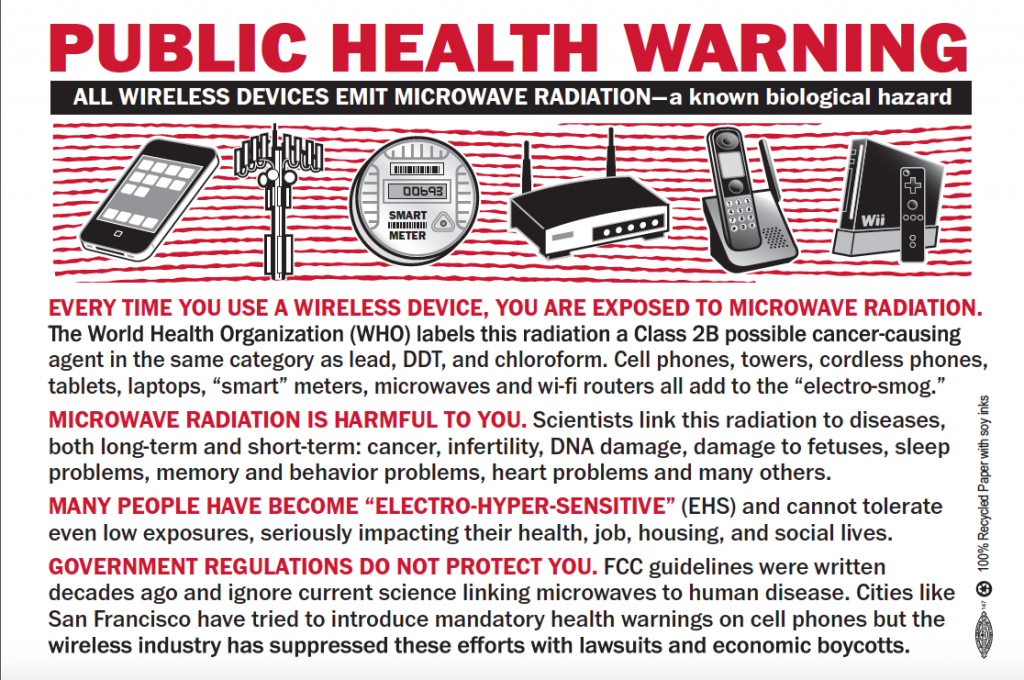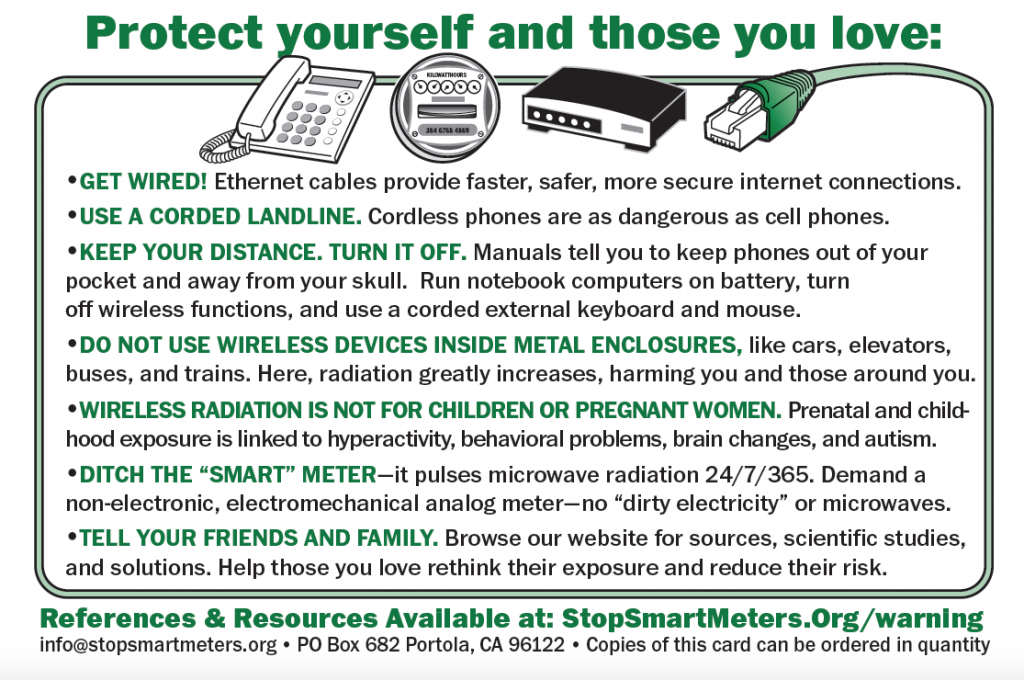 References
Click on our science page to learn more about health and wireless.
To learn more about your rights and how to keep your safe analog meter or have a "smart" meter removed from your home or business, click here.