Our 2014 Global Wireless Warning Card is now available for purchase in bulk in our online store.  This is a simple card that addresses wireless risks to health and solutions: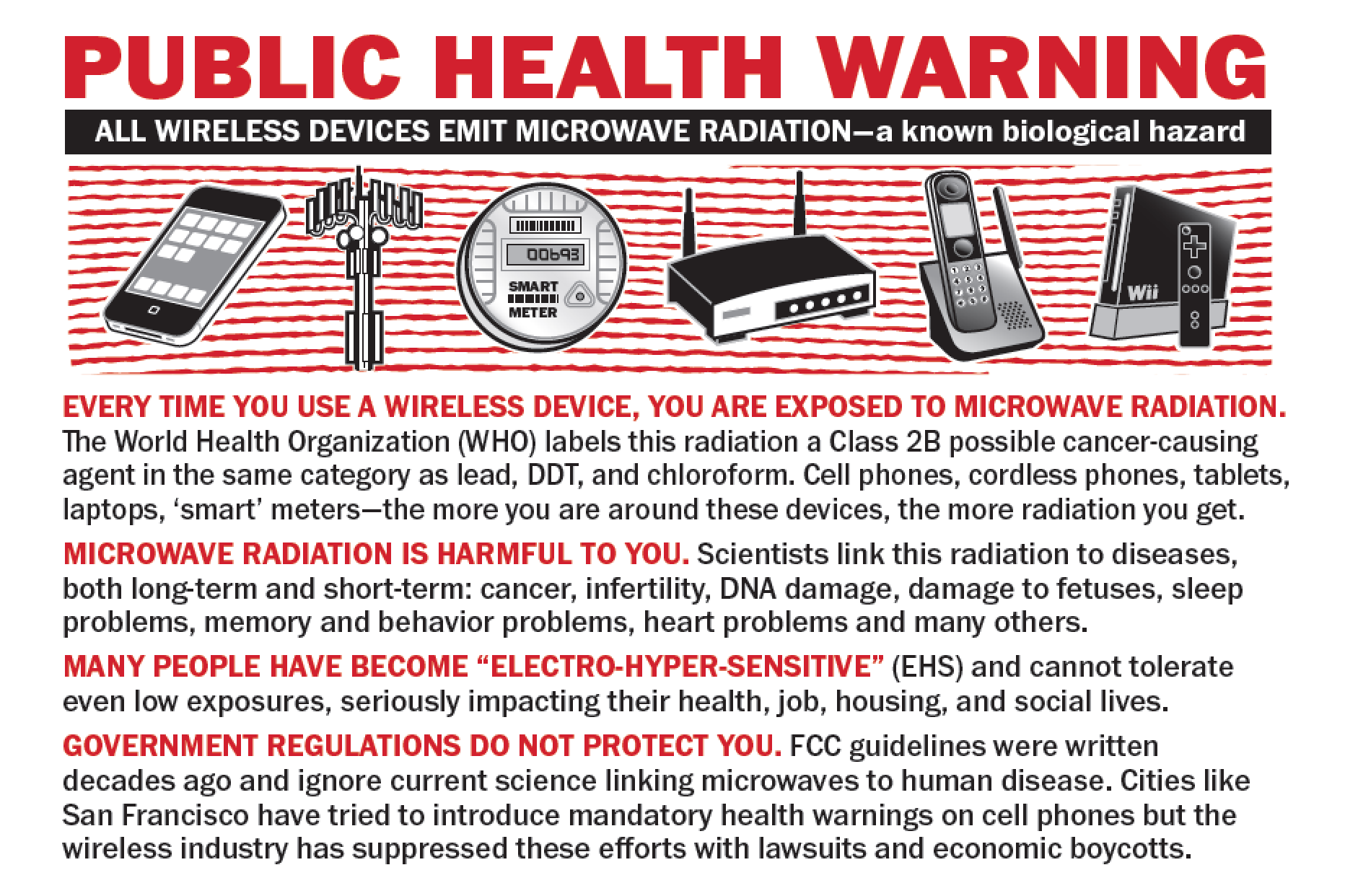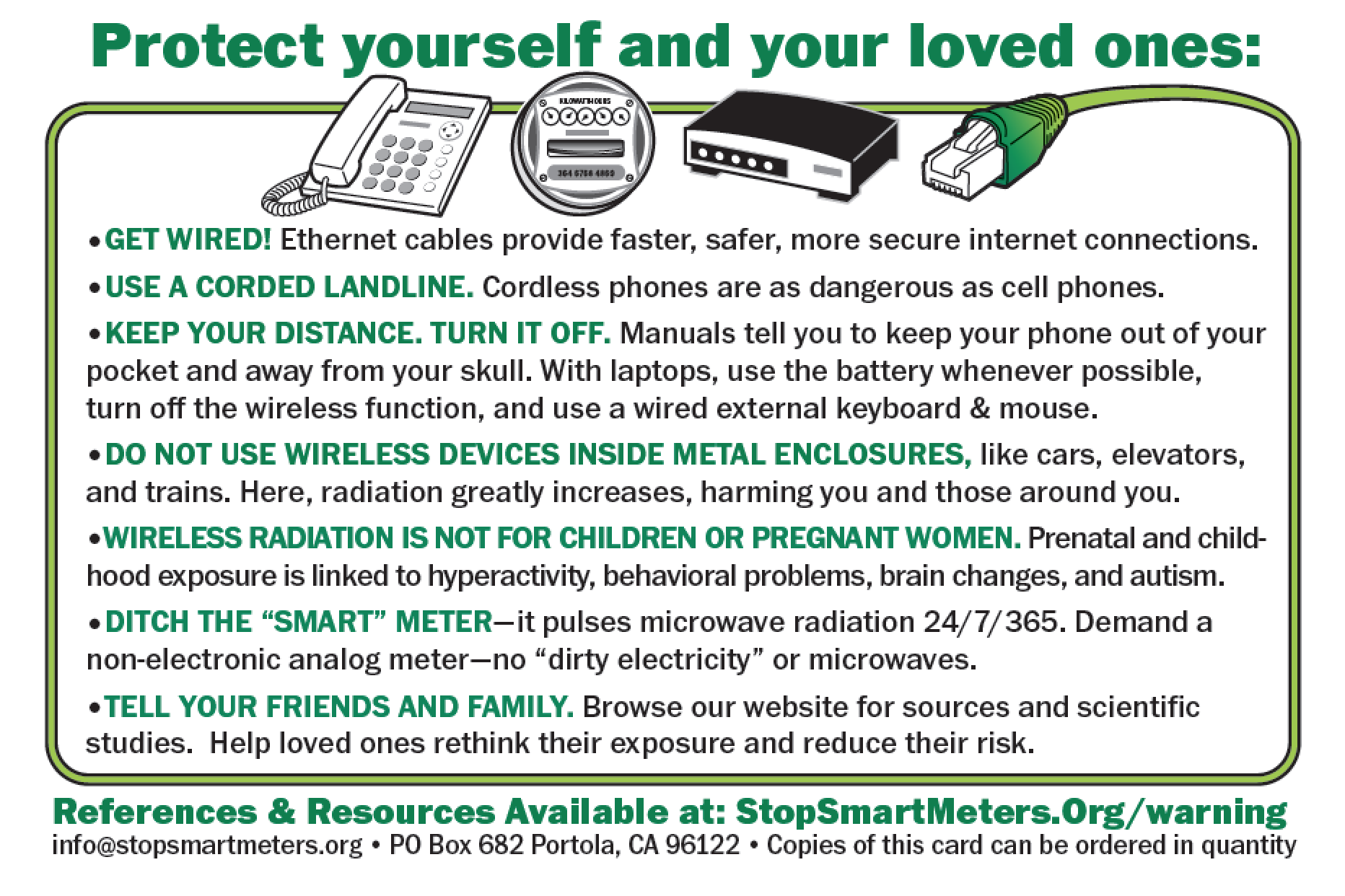 When in town, we see mothers talking on their phones right next to their babies, giving them iPads to play with.  People putting cordless phone base stations- which radiate constantly even when not in use- next to their beds.  Holding their cell phones up to their ear, in spite of the quiet warnings in the manual not to do so. People are getting cancer and many other diseases from these exposures, simply because they don't know.
We wanted a short, concise card to hand out to people giving them the basic facts to protect their families.  Many people have no idea that this radiation is dangerous, much less what to do to protect themselves.  The cards are 4×6″, double sided and printed on 100% recycled card stock with soy ink by Inkworks Press, a high quality union print shop in Berkeley, CA.
This card contains a basic warning that state and federal governments should have been requiring on wireless products for years.
Get a stack of these cards and hand them out in your neighborhood.  Put them at the library, grocery store, your church or school.  Hand them out in front of a utility or cell phone retail store.  The virtual blackout in US mainstream media over the health impacts of wireless technology just means you and I have to do the work of getting the word out.
These cards are one way to do that- and (dare we say) very eye catching.  The day we printed them we had a stack on our table in the restaurant and people were literally coming up and asking for them.
We hope they help in your local organizing efforts and help raise awareness in your community about the problems with wireless technology- and the solutions.
Buy copies today- at cost- in our online store
If your financial situation rules out the purchase of these cards, yet you still want to distribute them please e-mail us & describe your situation.  We have a few set aside for those with low income.  If you can help translate or fund a Spanish version of this card, or thousands of these cards to be distributed- please contact us.  Thank you.