Don't have a "smart" meter yet, and want to protect that analog meter?

Check these six pages for lots of ideas for defending your analog:
Page 1; Page 2; Page 3; Page 4 ; Page 5; Page 6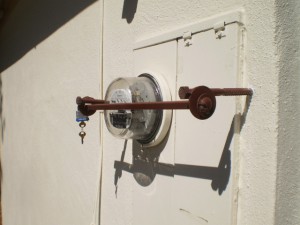 Don't have an analog? Buy yours here.
But please do bear in mind, some installers have no scruples about cutting locks.