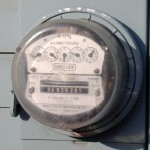 [News links follow.] The short answer to the question of what you should do now, if you are a PG&E customer: If you still have your analog, we recommend that you defend that meter, and: Delay till May, Refuse to Pay.  The PG&E website says you have until May 1 to decide. Don't give them money now–you don't have to.  Plus, the extortionate opt out fee may not stand up to legal scrutiny and may be reversed.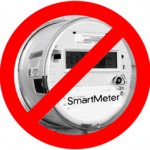 If you have a smart meter you want to get rid of, you can either call PG&E now (866*743*0263), and get on their waiting list for an analog (some reports say they won't change it till May). Or if you are able and willing, and your health is on the line, people are still having them changed on their own, and then wait till May 1 to opt out, whereupon PG&E will likely install one of their own analogs.  Jumping through hoop after irrational hoop–just to have safe, reliable utility service–is certainly growing tiresome for many.
The official story about the opt-out from PG&E is: those with an analog can keep it, if they contact PG&E by May 1, and those with a smart meter can opt out anytime, now or after May 1. Despite this, we are getting a range of reports from our contacts about what is actually happening in the field, such as:
PG&E is installing a digital "non-transmitting" meter for customers requesting the opt out, instead of an analog, as they are required to do by the recent ruling;
PG&E is saying that unless you choose by May 1 you will be forced to have a smart meter;
PG&E is saying that after May 1 you won't be able to opt out of a smart meter;
PG&E is replacing current analogs with a different analog;
PG&E is placing people on a waiting list and won't be replacing smart meters with analogs until May.
Understandably, many people who have had dealings with PG&E have become extremely wary and distrustful of this company. Their public relations has been recognized even by those in the industry as absolutely appalling. We add: Their behavior has been criminal. PG&E has used public ignorance, subterfuge, and statistical manipulation of actual radiation levels, in order to lead people into accepting a hazardous and damaging device on their homes. For others, PG&E merely placed the device on ratepayers homes without notice or information, or over customer objections, as was the case for so many people who were installed in 2009 and 2010.
Having seen what PG&E can do, we strongly recommend you take care in your dealings with them.  Take as much time as you need to consider your options, and if possible get their statements or assertions in writing, such as your right to opt out after the May 1st "deadline."  We recommend that in the short term you do what's necessary to protect your family and community.  In the long term, it would seem advisable to reduce your vulnerability to predatory utility companies–either by going off grid or organizing your community into forming a municipal utility.
DELAY TILL MAY; REFUSE TO PAY.
___________________________________
NEWS LINKS:
"Private Memoirs of a Smart Meter" Steamy exposé about supposeedly just what a smart meter can tell about your private doings.  https://stopsmartmeters.org/wp-content/uploads/2012/02/Private-Memiors-of-Smart-Meter.pdf
SoCal will probably get the same type of opt out; Man in San Diego County measures smart meter radiation : http://www.nctimes.com/blogsnew/business/energy/energy-customers-to-get-option-to-dump-smart-meters/article_3e7b1bc6-456f-5246-b047-343c157b8f20.html
The ACLU in Hawaii issues a document on smart meters: https://stopsmartmeters.org/wp-content/uploads/2012/02/smart-meters-ACLU-hawaii.pdf
Watchdog Finds Smart Grid is Insecure: http://www.foxnews.com/politics/2012/02/04/watchdog-finds-cybersecurity-shortcomings-with-stimulus-backed-power-grid/
Truth Out scopes the smart meter opt out for any shred of truth… http://www.truth-out.org/smart-meter-scoop-california-utility-launches-opt-out-program/1328294529
Utility industry wonk recommends all utilities allow opt-out "regardless of the validity of opponents' concerns about health, safety and privacy." http://tdworld.com/customer_service/smart-meter-opt-out-0112/