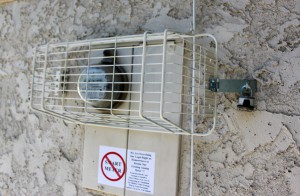 Here's a couple more ideas for preventing trespass and tampering with your analog meter. Prevent regret, do it today.
This one (right) was sent in by a Stop Smart Meters! fan, built from $65 worth of big-box items. He says: 'Steel shelf cage, steel hinge and lock, and padlock. All anchored through wall to added "fireblock boards" held on with "L" brackets to anchor the whole assembly.'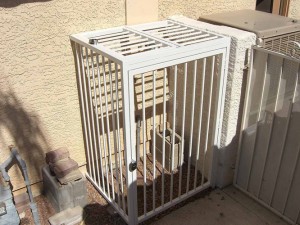 This one (left) looks like a very fine professional bit of work, but the maker didn't include details.
More ideas for defending your analog:
Page 1; Page 2; Page 3; Page 4 ; Page 5
Don't have an analog? Buy yours here.
But please do bear in mind, some installers have no scruples about cutting locks.