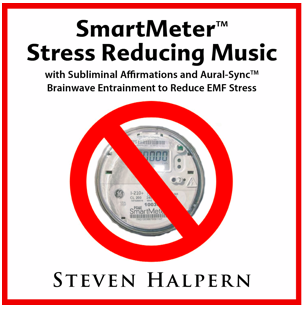 We wish everyone out there a happy and healthy holiday season.   Though the fight against 'smart' meters this year has been stressful and scary at times, the scale of the grassroots resistance that has come together in the face of utility and government corruption has been truly inspirational.  Our community stands strong against this violation and we bear witness to the damage being done with our own taxes and utility bills.  Our movement is getting stronger by the day as more people wake up to the truth about this dangerous program.
We want to send a special thought out to those people who are suffering effects from their 'smart' meters this holiday season, but who have not put the pieces together and identified the cause- we know there must be millions out there.  Also, to those who have connected the dots but are ignored by their utility and government- particularly those in multi-unit dwellings and those on low income.  Stay strong, and we will fight and win together.
In the spirit of the holidays, Steven Halpern- the world renowned musician living in Fairfax CA (whose town council was one of the first to outlaw the devices) has released a special free album: Smart Meter Stress Reducing Music specifically designed to counteract the effects of EMF's from 'smart' meters and other sources.   We were skeptical at first about the power of music to mitigate EMF damage, but we've heard from a lot of people that listening to Steven's album is very helpful.  So thank you to Steven for his support for the community.
Rest up everyone and we'll be back in 2012 ready to fight the false solutions and mealy mouthed corruption that led to this debacle in the first place.  And not to worry, we've gotten word that Santa's sleigh has now been equipped with an anti-smart- meter interference device (the meters were playing havoc with the deer's navigational equipment!).
Warm holiday wishes to everyone out there- even the Grinch!
If you can donate– even a little- to keep Stop Smart Meters! going strong into the new year, we sure would appreciate it.