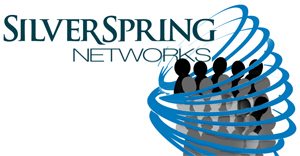 By Joshua Hart
You can certainly blame your utility and state and federal regulatory agencies for those headaches—both real and figurative—since the smart meter went in.  There's no denying they deserve your criticism.  
But at the root of this international deployment are some very powerful corporations designing and supplying the diabolical devices and/or their components. One of the biggest firms pushing the wireless smart grid to utilities and governments around the world is Silver Spring Networks, based in the San Francisco Bay Area.
This company is responsible for the powerful transmitters inside most Landis & Gyr and GE smart meters as well as the collector units on pole-tops—radio-frequency transmitters that are subjecting us in our homes to 100 – 150 times the cumulative, whole body radiation as from a cell phone. They are pushing for an IPO (initial public offering of stock) this year—they are "going public," that is- offering stock to public investors. Unfortunately in this case it looks like the public is paying the price.
Thanks, Silver Spring Networks, for making all of our lives a little less bearable, and making the lives of some a living nightmare. 
In some ways, we applaud Silver Spring. They are following the capitalist system script perfectly.This is a script where, for instance, war is seen as an excellent opportunity for steep profits at public expense, as the conflicts in Afghanistan and Iraq have demonstrated. This is a script where crisis pays dividends and climate catastrophe is just another business bonanza at tax-payer expense—not a chance for local communities to develop energy resilience and self-reliance, but a chance to bully, buy, or fool legislators and rate-payers into agreeing to bizarre climate "solutions,"  such as wireless smart meters. Decisions about long-term public infrastructure fall by the wayside, and the common good doesn't figure in the calculations; instead, corporate shareholder profit is king, and endless business expansion is queen.
The extra bonus prize goes to the corporation that can find a "customer" base who is forced into "buying" their products, and fined if they refuse it. There is nothing "free" about that "free-market" scenario. To get that kind of "captive" consumer base usually requires government collusion, because—so far, for now—we are all (reportedly, at least) citizens of a nation, not thralls of a corporatocracy.
The second benefit of getting on the government gravy train is that when things go wrong—as they have so royally done with smart meters—the costs of the damage caused by your product are externalized, that is to say that the public is left holding the bag. The government agencies that approved your "product" for installation in every house in the country have got your backside covered. No accountability required.
How many people will develop thyroid cancer or leukemia or simply lose time at work because they can't sleep, ever since that man with the white truck installed that new meter outside their bedroom window? These are the very real human costs of the reckless deployment we are witnessing now—costs that companies like Silver Spring and PG&E are sticking to ordinary people—so they can boost their own profits.
Multi-national companies are experts at disguising damages, leaving a toxic mess in their wake, and running off with the loot—all under the cover of complicit and corrupt governments. Oil companies are a great example of this: for decades in Ecuador, Texaco (now owned by Chevron) dumped billions of gallons of oil byproducts into the rainforest, giving people cancer and fouling water wells. Then it pulled out, leaving huge ecological and social scars. After victims tried in vain to obtain justice in the U.S, the courts in Ecuador levied a massive fine—billions of dollars—on Chevron. Chevron has filed endless appeals and this has kept justice from being served—so far. The current message is: it pays to pollute for profit; it pays to leave human and environmental harm in your wake, if the bottom line is boosted. 
(Needless to say) it's time to change that message.

Similarly, every fossil fuel company (including PG&E and other utilities) would be forced to seriously reconsider their business practices if the real costs of using the Earth's atmosphere as a dumping ground for their waste products (like CO2 and methane) were deducted from their obscene profits.

But most politicians from the mainstream parties reject this idea. They believe in using market mechanisms, like the absurd notion of trading in carbon 'offsets' to fix a problem like climate change that the market created in the first place. Real solutions are developed from evidence-based science and local community leadership, not fantasy beliefs about corporate capitalism's capacity to solve all human problems. 
Anytime a company is making such huge, over-the-top profits, it's likely that people or other living things somewhere (or sometime in the future) are or will be paying a terrible price. While "clean tech" companies like Silver Spring rake in money because of policies set by their golf cronies on utilities commissions, and their executives fatten up on bonuses, people are sleeping in their cars to avoid the sickness resulting from exposure to these untested, non-UL-approved devices forced onto their homes.
Maybe it's just us, but this doesn't seem right. Where is an independent court system when you need it, like the Ecuadoran court who called Chevron to account? Sandra Day O'Connor once said, about the 2010 ruling striking down bans on unfettered corporate spending on elections:
"The founders realized there has to be someplace where being right is more important than being popular or powerful, and where fairness trumps strength. And in our country, that place is supposed to be the courtroom."
Nevertheless, despite all the evidence of harm; despite all the documented health and safety risks and the tens of thousands of people suffering symptoms from these meters, Silver Spring hurdles toward its IPO—likely within the next couple of months—making its founders filthy rich and subjecting more of our human communities and neighborhoods to sickening and disorienting pulsed radiation.
Venture capitalists John Doerr and Al Gore, and other investors in Silver Spring, are salivating at the prospect of hundreds of millions of dollars flowing into their pockets and hoping that ghosts of their many evil deeds won't haunt their cash bonanza. (Here's an account of a cozy dinner Obama had with Doerr, touted as the "world's most powerful man.")
In many ways, what happens with Silver Spring will determine the fate of the smart grid as a whole. Either they will be beefed up with investor cash and ramp up operations despite growing grassroots opposition, or the whole thing will collapse like a house of cards, throwing into question the viability of a future saturated with carcinogenic radiation. That is perhaps one big reason why the industry is watching the smart-meter wars–specifically the Silver Spring IPO–like a hawk.  It's a litmus test for their over-hyped smart grid techno-fantasy.
Tellingly, the line between the utility and telecommunications industries is getting fuzzier as companies like Silver Spring begin to develop smart metering systems that work with existing cellular networks, and have higher bit-rates. The faster the data, the higher the RF radiation to those in the vicinity of the transmitter. Will each house now be considered a "wireless telecommunications facility"–its owners and occupants only secondary to its sole purpose as a node on the smart grid mesh network?  Sounds chillingly like "the Matrix" to us.
Why is Silver Spring not taking responsibility for the safety of their products? Since they are being installed on our homes, shouldn't we be able to insist on a product recall, if they are not safe?  Shouldn't we be able to refuse them—and get a refund—if we prefer to stick with the standard, safe analog?
Why not ask them?  Their address is:
555 Broadway Street  Redwood City, CA 94063
(650) 298-4200