Yesterday, the California Public Utilities Commission (CPUC) ordered an investigation into PG&E's activities to determine if PG&E engaged in illegal and deceitful conduct towards consumer groups.  The investigation centers around William "Ralph" Devereaux, the Senior Director of PG&E's Smart Meter program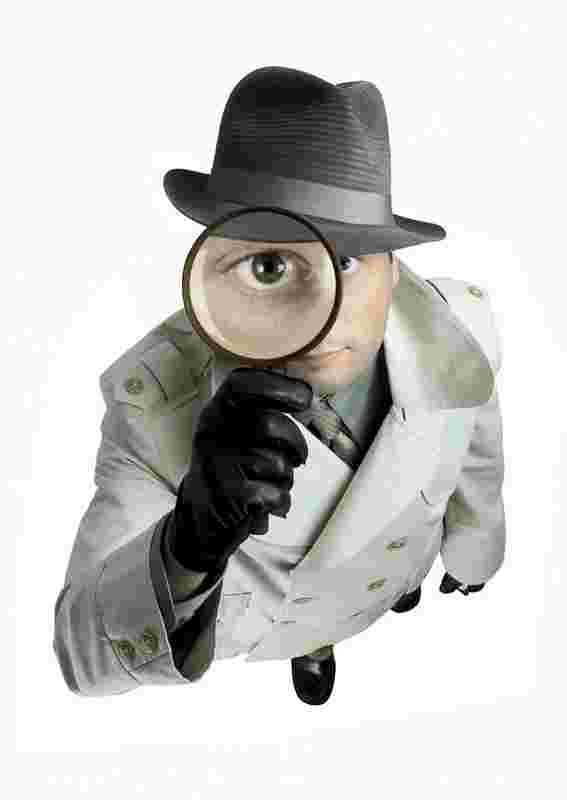 from October 2009 to November 2010.  Devereaux was the public face of Smart Meters in California and he appeared at many community and local government meetings throughout PG&E's service territory.  He resigned from PG&E in November 2010 after he was caught trying to infiltrate an EMF Safety Network online discussion list, and outed to the media.  Prior to being exposed, he infiltrated other anti smart meter groups, including this one and posted comments in an attempt to discredit our views, using the fake name, "Ralph Florea."
Yesterday, the Consumer Protection and Safety Division of the CPUC announced the findings of an initial investigation that concluded:
1. PG&E violated PU Code Section 451 by failing to furnish just and reasonable service when Mr. Devereaux lied about his identity to infiltrate online smart meter discussion groups in order to spy on their activities and discredit their views; and
2. PG&E senior management knew of Mr. Devereaux's deceit before it was reported in the press and failed to prevent and stop his inappropriate behavior.
The CPUC states, "Mr. Devereaux's actions are considered the actions of PG&E." and "PG&E lost the public's trust when Mr. Devereaux was caught using a false identity to join the EMF Safety Network." PG&E is now notified that fines may be imposed in this matter and hearings will be held at the CPUC.
Here's the email exchange between William Devereaux and Sandi Maurer, who received a notice from Google that manasota99@gmail.com, wanted to join the CA EMF Safety Coalition, an online anti smart meter discussion list. This is the string of emails where the computer outed the real identity of <manasota99@gmail.com>:
On Mon, Oct 4, 2010 at 10:08 AM, EMF Safety Network <EMFSafe@sonic.net> wrote:

Hello,

Please let me know more about your interest in joining the CA EMF Coalition. This discussion group has been set up for county leaders focused on EMF, specifically RF Smart meters.

Please include where you live, what aspect of smart meter issue you are working on and how you came to be involved in this issue. There may be a better group that I can help connect you to, or you may be our next county lead. Please let me know.

Thanks,

Sandi

Sandi Maurer

EMF Safety Network

www.emfsafetynetwork.org
On Nov 4, 2010, at 3:23 PM, William Devereaux wrote:

Hi Sandi,

Sorry for the delay in getting back to you, I've been travelling a lot.

I live in Oakland where Smart meters have been sweeping across town and wanted to learn more about them and join the conversation to see what I can do to help out here.

                                                                              Thanks,   Ralph

From: EMF Safety Network <EMFSafe@sonic.net>

Date: November 4, 2010 7:10:36 PM PDT

To: William Devereaux <manasota99@gmail.com>

Cc: california-emf-safety-coalition <california-emf-safety-coalition@googlegroups.com>

Subject: Re: Your interest in joining the California EMF Coalition?

Hi,

Aren't you the head of the Smart Meter program at PG&E? We'd love your help!

Can you help us obtain a Smart Meter moratorium ASAP? People who are asking for meters not to be installed are being bullied, signs on meters are being disregarded and the CPUC has received 2000 Smart Meter complaints from Aug 15-Oct 15. We need a moratorium ASAP and the opportunity to be heard at the CPUC.

Your help would be invaluable. Thanks for contacting us.

Sandi
Where is "Ralph" now?  Turns out he's working for Oracle as "VP of Industry Strategy helping to define how Oracle supports the rapidly changing Utilities industry."  Apparently falsifying your identity and spying on consumer groups shows you are a real "go-getter"  in the cutthroat smart grid deployment field.  His motto- fry, lie, and spy!
We'll be watching the investigation unfold and will bring you news as it happens.  Particularly interesting will be whether the commission publicly releases full, unredacted copies of internal e-mails from PG&E showing that "Ralph" acted not alone, but with the full approval of PG&E's senior executives.
Heads could roll.  And they should.
Thanks to EMF Safety Network for contributing to this post.