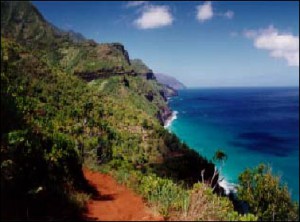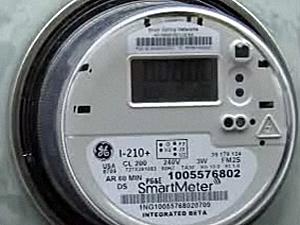 Ho'oponopono is a Hawaiian word meaning "to make right." Essentially, it means to make it right with the ancestors, or to make right with the people with whom you have relationships.
Mark Naea of Kapa'a Kauai, Hawaii is on a mission to bring Ho'oponopono to the people who are misguided in bringing smart meters to Kauai's shores.  A father of two special needs children, and founder of StopKIUC.com (KIUC is the Kauai Island Utility Cooperative), Mark has taken on the political and corporate elite on the island, and posed a direct challenge to their deployment plans.
Hawaii's Garden Isle has emerged as a flashpoint in the growing resistance against forced smart grid technologies.  On April 25th, Hawaii's Federal Court upheld a motion for injunction that prevents KIUC from installing a smart meter on the plaintiff, Adam Asquith's home. This is a victory for Hawaii residents, and sets a precedent placing property rights law above irrational utility policies across the United States.
Stop Smart Meters! recently spoke with Mark to discuss the growing international movement against smart meters, and what the people of Kauai are doing locally to defend themselves.
Mark has written about the smart meter issue extensively on his site.  The other day  he posted an article called "The 4 Million" which starts out referencing California's growing local government rebellion.  Some of the following might sound familiar:
"KIUC uses words like "it can" and "we could see" and "could use less" and my personal favorite, "you could save money and save the environment".  But when KIUC is asked for any factual data, all of a sudden they don't want to talk about it. "Could, can, might"; see in the future, are the terms that KIUC has bandied around as if this is an actual reality.

It's like being in a casino, the way that KIUC has bet $11 million of our money on a future outcome with no real world winners to showcase.  This is not betting, this is closer to money laundering of an unbelievable scale for a tiny little island like Kauai."
Here is more from Mark- kudos to our allies in Kauai for standing up for their rights!  May the rebellion spread far and wide.
Who is Responsible?

I have had that question asked many times, "Who is responsible for this?" and exactly what is it you are against. When looking for answers, one must first look at the foundation of the question itself.

In the first question, in the spirit of Ho'oponopono, in it's deepest revelations of responsibility, it is shown that ultimately you're the responsible entity. Either through your actions or inactions, Ho'oponopono shines the pure light of unbiased and non-judgmental illumination on what is truly happening. You cannot be taken out of the picture, but the same goes for everyone else that is in this drama. It is by acknowledging your part, can you step forward to make change. And each ripple of change you make, affects others in ways that are incomprehensible in their reach. To place blame on others or circumstance is the choice of stagnation, to accept what is, and move forward is your key to all that you can be. It is from that vantage point of non-judgment that allows you to move in any direction, and allows others to change without ego's involvement.

As to what I am against, that's easy – smart meters and all that they represent. Not just the health issues, but all of its meanings down to the foundations of their very existence. Smart meters represent the hubris of the elite, the mindless grasp for more profits, the soulless sacrifice of not only the public's health and well-being, but ultimately all future generations' survival. It is the epitome of greed and might makes right, without thought to consequences. It is a supreme manifestation of this age of consumerism, as now the corporate mindset begins its feeding frenzy and devours itself by feeding off of its own supports. And yes, we the consumers are now to be placed upon the menu.

I am against smart meters and all that they represent. I will use all of the gifts that God has graced me with to stand up, in any way that I am called to. Without rancor or ill will toward anyone, with humility and the spiritual energy of service to all, I have already prevailed.

Welcome aboard, and fasten your seat belts, we've got quite a ride ahead.

Mark Naea, Kapaa, Kauai