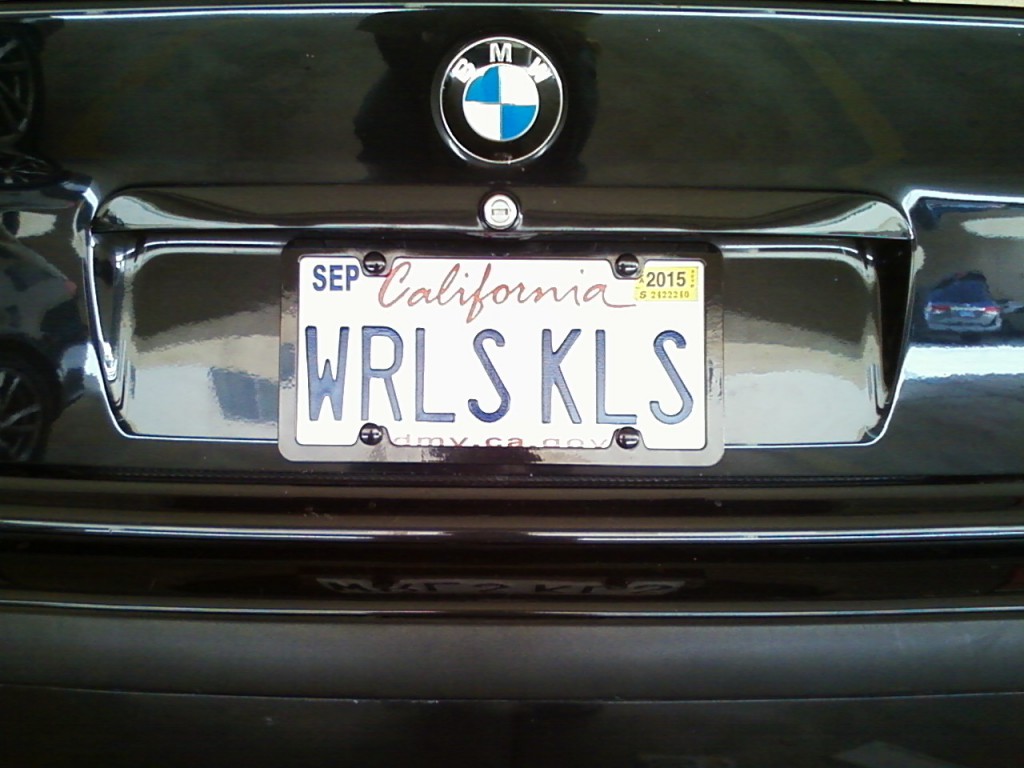 "K" from LA writes:
"Check out my new license plate!

You all should get something similar..

They rejected it at first but I appealed and sent in a letter with like 20 studies.  I had a long good conversation with the woman in appeals so it should be easier for you all.

Ideas for other license plates like CELS KIL or WIFI KLS or RFR KILS or ATT KILS or WIFI SIC etc…"
Hey Californians, What about PGE KILS?