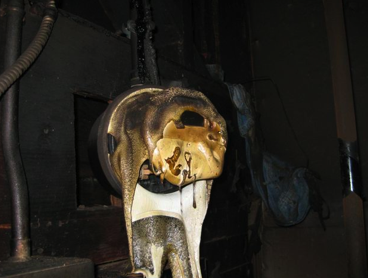 From TakeBackYourPower.net:
Quebec activist Jean Hudon brings us news that 111 municipalities in Quebec have now called for a moratorium and or free opt-out of "smart" meters:
This news comes amidst Quebec's emerging overbilling scandal and fire-related recalls throughout North America —
• An anonymous APS whistleblower in Arizona leaked that 50 to 60 thousand faulty "smart" meters are being replaced
• Lakeland, Florida recalls more than 10,000 meters because of fire risk
Those who continue to attempting to deploy unproven, harmful technology while withholding critical facts must be held to account.
* * *
Check out the following upcoming screenings of the smart meter documentary Take Back Your Power.  If you don't see your local town listed, why not buy the DVD or host a screening?
5 Sept – Tustin, CA
6 Sept – Seattle, WA (w/ Josh del Sol)
7 Sept – Seattle, WA – info
10 Sept – Medina, WA
13 Sept [Television] – CTP12, Denver, CO – info
13 Sept – Rangitikei, New Zealand
14 Sept – Vero Beach, FL
16 Sept – Madison, WI – flyer
18 Sept – Rye, NY
7 Nov – Grass Valley, CA (w/ Josh Hart and Eric Windheim)
* * *
QUOTE OF THE DAY:
Knowing is not enough; we must apply.
Willing is not enough; we must do.
~Johann Wolfgang von Goethe
* * *