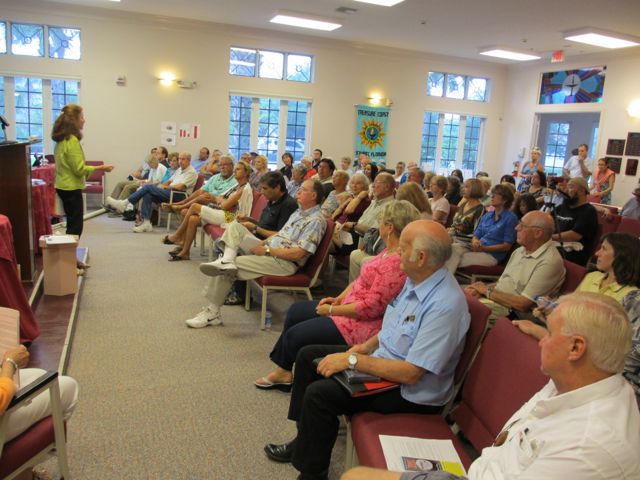 It's time to get back on the road, and visit affiliate groups around the country to help spread the message that the smart grid is not a future we want.  If anything, smart meters are a red herring, a dangerous wrong turn and an unprecedented waste of money and energy.  The public is waking up to this broad based utility scam, and guess what?  We don't have to go along with their undemocratic agenda.
This month, with the support of local groups we'll be holding events that include screenings of Take Back Your Power in Grass Valley, CA, San Antonio, TX and St. Louis, MO.  Please spread the word to people you know in these areas and if you are nearby please come join us!  Below are details:
Grass Valley, CA- 11/7

Screening of "Take Back Your Power" 6 p.m. Friday, Nov. 7, at Unity in the Gold Country Spiritual Center. The center is located at 180 Cambridge Court, off Whispering Pines in Grass Valley.
San Antonio, TX- 11/13
Thurs. Nov. 13,  6:30pm —doors open at 7:00
San Antonio 'Smart' Meter Awareness presents :
Josh Hart, Director of  StopSmartMeters.org on tour, from California
FREE public screening of the award-winning 2013 documentary
'Take Back Your Power-Investigating The"Smart" Grid' (Q & A following documentary)
Holiday Inn Airport, 77 NE Loop 410, 78216
Limited seating, RSVP asap to:    info@sanantoniosmartmeterawareness.org  
refreshments available at Java Cafe in hotel lobby
Directions: (from Broadway & 410), take Airport Exit, stay on westbound 410 access road…you will pass the Holiday Inn Express – Keep Going – Look for the SECOND Holiday Inn, **Holiday Inn Airport**,  (next to Vanguard Bank) – Turn right into hotel entrance.  (hotel is between Jones Maltsberger and McCollough, on westbound 410 access road)
St. Louis, MO- 11/19
We have a great evening planned for November 19, 2014 in St. Louis, MO.  We will screen the latest version of Take Back Your Power, have a Q&A, and individuals will share their interactions with the utilities, regarding this matter, across the state of MO.
Wednesday, November 19, 2014
6:30 pm -8:30 pm
Josh Hart, Director – Stopsmartmeters.org
Screening: Take Back Your Power + Q&A
Missouri Baptist Hospital Auditorium
(@ Hwy. 270/40, use north entrance)
St. Louis, MO
http://www.missouribaptist.org/AboutUs/MapsandDirections.aspx
Admission is FREE, donations are welcomed!
Please invite your groups, friends, and families.  This is a bi-partisan issue, everyone is welcomed.  If you are not aware of the smart/digital meter risks to your privacy, your safety, your wallet and your health this event is for YOU!
More info please contact: ironk5{at}gmail{dot}com