The utilities' latest trick to separate you from your hard-earned cash appears to be the policy of bi-monthly reading and estimated billing for analog customers. We've been hearing from an increasing number of people that having their meter read only every other month while utilities estimate usage based upon the previous year, has pushed electric bills into a higher tier and resulted in massively inflated bills- hitting people hard in the wallet.
Last night, anger at such blatant and widespread utility company theft boiled over in Snohomish, Washington, where dozens of angry customers clutching inflated bills confronted their local utility district directors, who have a history of ethics violations and suspicious inside deals and contracts. At times, the crowd framed the issue in terms of class differences, with directors being accused of being pampered and out of touch with working and middle class people.
It appears that bi-monthly reads and estimated bills are a trojan horse and a hidden penalty being introduced for analog customers, herding people into accepting "smart" meters. With time-of-use pricing on the horizon for many utility customers, and analog customers threatened with being forced into the highest tier, many are wondering whether the plan is to create a de facto smart meter mandate, without legal backing, based on economic coercion.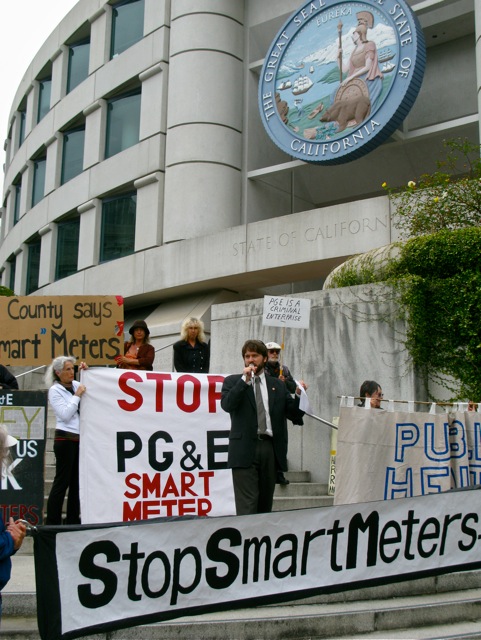 In December of 2014, California's embattled Public Utilities Commission approved a smart meter "opt out" policy.  At the time, to some people, this policy appeared a kind of concession to those opting for analog meters, with a 3-year sunset on opt out fees. However, the hidden and ongoing costs associated with an estimated billing/ bi-monthly reading schedule are proving to be a "trojan horse" for higher smart meter opt out fees, the same way that some trojan horse "analog" meters contain unwanted and hidden transmitters and snooping electronics, in spite of their non-digital appearance.
Many US state regulatory commissions and municipal utilities (including in much of California) have been moving analog meter customers to bi-monthly reading schedules, ostensibly to save utilities money. However, the cost to consumers appears to be significant, as fuzzy, estimated readings boost billing totals.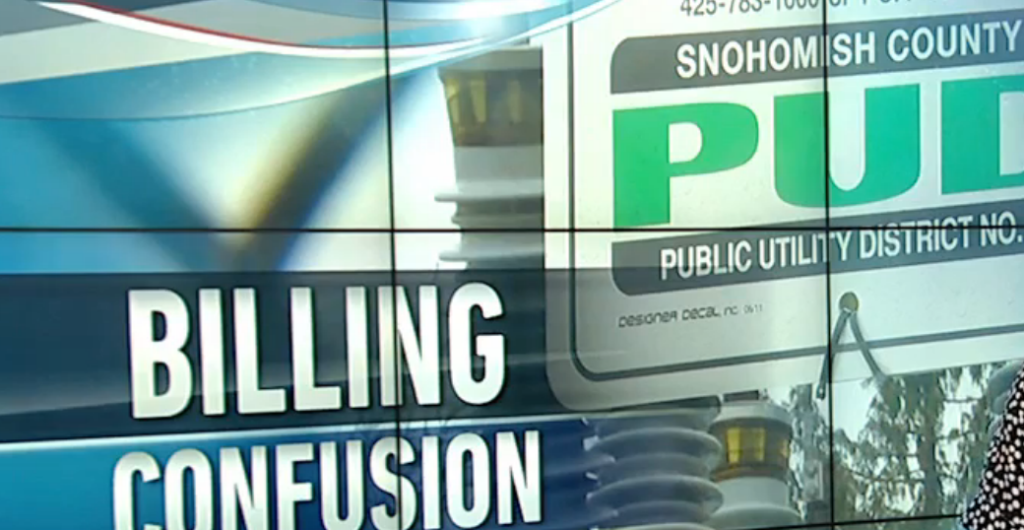 The tactic also appears to be making utility companies a tidy profit.  It remains unclear why people can't just read the dials on their own analog meters. Then we would have billions to spend on renewable energy and other essential projects, be using safer, reliable analogs, instead of a smart grid that fails to deliver, and generates a host of new hazards.  Meanwhile, both the political and electrical distribution systems remain mired in utility corruption, profit-taking and waste, while the planet burns.
Have you been unfairly overcharged, or shoved into a higher rate bracket because of utilities cutting corners and laying off workers, bringing in bi-monthly meter reads and 'estimated' bills?  Do you feel discriminated against as an analog customer? Are you mad as hell and not going to take it any more? Where are you located and what issues are you dealing with in your local area?
Let us know in the comments section below, or confidentially by contacting us.