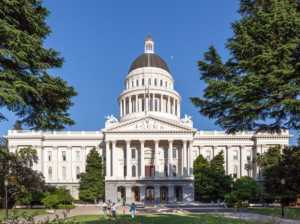 URGENT CALL TO ACTION FOR CALIFORNIANS:

Update July 13th, 2017: the Assembly Communications and Conveyance Committee voted on July 12th to approve SB 649 10-0 with 3 abstaining. Watch the Video of the 7/12/17 Communications and Conveyance Hearing here.
(Choose Assembly Communications and Conveyance Committee — Jul 12, 2017
Opposition Testimony starts at 01:03:40 in the video)
TAKE ACTION to Stop SB 649– this bill would strip all local govt. planning control over thousands of new cell sites planned for residential neighborhoods where you live.
READ what physicians and health professionals are saying: Vice President of Community Health for Santa Clara County Medical Assn. Cindy Russell: A 5G Wireless Future: Will it Give us a Smart Nation or Contribute to an Unhealthy One?
CALL your Assemblymember today and insist they vote NO on SB649.
---
Comments to the California Assembly Local Government Committee 6/28/17:
My name is Josh Hart, Director of the grassroots organization Stop Smart Meters! Through my work over the past 7 years I have helped thousands of people whose health suffers from exposure to RF microwave radiation, a toxic agent that causes disease and death.
We strongly oppose SB 649. This bill threatens to disrupt the traditional, longstanding and constitutional role that local governments play in the planning process. SB649 would unleash the wireless industry to do as they please—virtually unregulated. It would cost Californians dearly in rising health care costs, privacy breaches, reduced property values, and growing carbon emissions from always-on wireless infrastructure.
If SB649 passes, big telecom would claim the legal right to install wireless cellular sites practically anywhere- on power poles, outside our homes, in neighborhoods, public parks, and on bus stops, without any notice to residents or adequate compensation for local governments. We would all be exposed to high frequency microwave radiation in close proximity, and involuntarily. This would affect everybody's health, drive those with electromagnetic sensitivity out of their homes, tear communities apart, and push endangered species past the brink.
Despite the failure of AB 2395 last year, AT&T continues to threaten the safest and most reliable communications network we have. Our analog landline telephone service works when the power goes out, unlike inferior alternatives.  Millions of Californians depend on our landlines for basic, quality connectivity, access to 911, without the unsafe wireless exposure.
No matter the outcome of SB649, this issue will be fought in the courts, at the ballot box, and in the streets. If people wake up with pulsing high frequency 5G microwave transmitters outside their bedroom windows, their homes inundated with RF radiation making them sick, they will not be happy.
Californians will ask who voted for SB649, the legislation that forced this unwanted, hazardous equipment into their neighborhoods and homes when safer and more secure wired options exist.