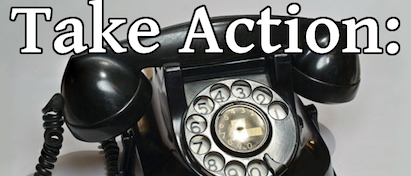 Thank you to Vicki Sievers of Marin County, CA for sending this out:
PROTECT SURVIVAL OF LANDLINE PHONE, WIRED DSL INTERNET & LIFELINE PROGRAM
ATT has sent a petition " to retire and discontinue Copper Landline phone service or POTS= Plain Old Telephone Service." The termination of the copper landline would also discontinue the Wired DSL internet service, since DSL wired internet relies on a landline phone connection.
ATT's plan is to transition all landline phone services into wireless based phones, cell phones, computer phones, VOIP phones, wifi wireless modem phones, mobile phones as the only available phone internet service provided to the public. ATT has also applied to discontinue its participation in the Lifeline credit program that makes phone, internet services affordable and available to thousands of people.
The CPUC commission will decide on June 30, 2023 on whether to reject or approve ATT's petition to retire the copper landline and Lifeline program.
Investment and survival of copper landline phone equipment & services and in a wired infrastructure is a large part of the solution to prevent the increased installation of cell towers with a wireless infrastructure.
📢 CONTACT THE CPUC TO ASK THE CPUC TO DENY & REJECT ATT'S APPLICATION TO RETIRE COPPER LANDLINE PHONE, DSL WIRED INTERNET SERVICES & THE LIFELINE SUBSIDY PROGRAM.
IF FOR ANY OF THE REASONS BELOW, YOU REQUIRE COPPER LANDLINE, WIRED DSL  INTERNET OR THE LIFELINE PROGRAM ASK THE CPUC TO PROTECT, PRESERVE AND INVEST IN THOSE SERVICES AND FOR THE CPUC TO DENY ATT'S APPLICATION TO RETIRE THOSE SERVICES OR THE LIFELINE PROGRAM.
Even if you do not require a copper landline, your calls will support those who do, and will help prevent more wireless installations. Thank you.
REFER TO A2303003:
Put re A2303003 in the subject line.
3. Call CPUC at any/all of these numbers.
1-866-849-8390
415 703-1584
415 703-2074
4. Call CPUC ADA Office
415 703-2782
1-800 649-7570
1. If you are a person who for any reason requires copper landline phone, wired DSL internet as the only usable, safe, reliable, phone, internet service.
2. Or if you require the permanent protection of accessible, affordable  copper landline, wired DSL internet as an ADA or medical/ health accommodation.
3.  Or If you can NOT use wireless, wifi, smart technology, Modem based phones, cell phones, computer, mobile or VOIP phones, wifi modems or wireless internet.
4. Or if the copper landline phone, wired DSL internet equipment, services are required for your situation, area, family, job, county, community, etc
5. Or you or your family, community, area will be adversely affected  survive without permanently available, affordable copper landline phone services, wired, DSL internet
6. Or you require the survival of the Lifeline subsidy program in order to have phone, internet use.
7. You, your community, your area require investment in preserving copper landline phone with a wired infrastructure. You or your region  will be negatively affected by the plan to implement a wireless infrastructure for phone, internet.