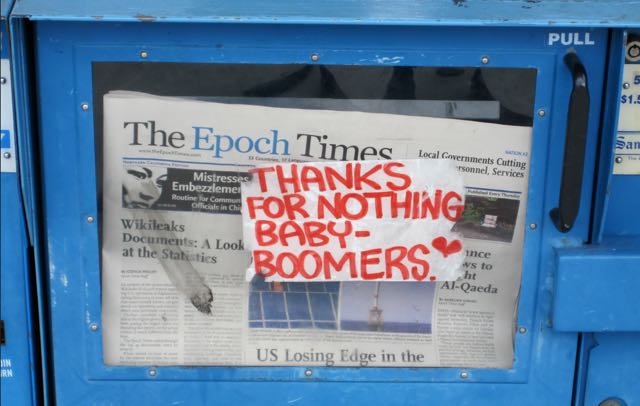 Stop Smart Meters! works with the mainstream and independent media in order to inform the public about the risks of unrestrained wireless technology, and to convey stories of how people's rights are being violated by the utility and telecommunications industries.  If you'd like to arrange an interview, please send a request to info[at]stopsmartmeters[dot]org
Following are links to some of our past press releases and media advisories:
July 21st, 2010:  City of Scotts Valley to Vote on Smart Meter Moratorium Tonight
Aug. 25th, 2010: Santa Cruz Cty. Residents To Protest Forced Smart Meter Installations
Aug. 26th, 2010: Protesters Halt Smart Meter Installation In Santa Cruz County
Aug. 30th, 2010: Protests Halt the 'Smart' Meter In Santa Cruz Cty. For 3rd Day In A Row
Sept. 2nd 2010: Health Questions Loom Over CPUC Release Of 'Smart' Meter Report
Oct. 27th 2010: North Bay Residents To Protest Pg&E's Forced Smart Meter Installations
Nov. 8th 2010: Director of PG&E's Smart Meter Program Caught Falsifying his Identity
Nov. 16th 2010: Health Advocates Invite PG&E CEO Darbee to Wireless Summit
Dec. 9th, 2010: Angry Mothers & Others Shut Down PG&E Service Ctr.
Dec. 14th, 2010: Smart Meter Protests Spread as PG&E Officials Implicated in Spy Scandal
Dec. 29th 2010: Smart Meter Showdown in West Marin: Two Moms Arrested
Jan. 7th 2011: 'Smart' Meters Violate FCC Exposure Limits Says New Study
Jan. 12th, 2011: CCST Study Leaves Smart Meter Health Questions Unanswered
Jan. 26th, 2011: Wellington Whistleblower Interview
Feb. 15th. 2011: City Council Discovers Smart Meters not UL Certified
Mar. 3rd, 2011: City of Monterey 29th Local Govt. to Demand SM Halt
Mar. 23rd, 2011: Opt-Out Plan Falls Short; 34 CA Local Govts. Demand Halt
Apr. 11th, 2011: Protest FCC Chair's Visit to Bay Area
May 16th, 2011:  Smart Meter Protest to Target PG&E'S San Francisco Headquarters
May 31st, 2011:  World Health Organization Warns of Cancer from Wireless
June 14th, 2011:  PG&E Caught on Tape Threatening Homeowner with Service Disconnection for Refusing Smart Meter
June 21st, 2011: Stop Smart Meters! Director Joshua Hart Arrested in Capitola
July 2nd, 2011: Two More Arrested at Santa Cruz Smart Meter Protest
July 22nd, 2011: Major Santa Cruz Smart Meter Forum Set for August 3rd
Aug. 2nd, 2011: 'Independent' Smart Meter Advocate on PG&E Payroll; Company Failed to Disclose Financial Ties
Sept. 13th, 2011:  Smart Meter Opponents Cry Foul on Charging Plan; Demand Local Opt Outs
Sept. 15th, 2011:  Public Grills Utility Executives on Smart Meter Radiation at CPUC Workshop
Nov. 1st, 2011: PG&E Begins Removing 'Smart' Meters Due to Health Effects
Dec. 12th, 2011: PG&E Threatens to Disconnect Families Protecting Their Health
Dec. 12th, 2011: PG&E Cuts Off Families Who Replaced Hazardous Smart Meters
Apr. 25th, 2012: CPUC: PG&E Smart Meter Opt Out Fees "Suspended"
Oct. 4th, 2012: Day of Action: Public Demands a Halt to 'Smart' Meters and Grid
Oct. 16th, 2012: PG&E Threatens Power Cut to Willits Man
Dec. 18th, 2012: Attempt to Muffle Outcry Failing at State Smart Meter Hearings
June 21st, 2013: Details Emerge of Vacaville, CA Smart Meter Fire Death
Dec. 18th, 2014: Cloud of Corruption Hangs over CPUC 'Smart Meter' Opt-Out Decision
Feb. 26th, 2015: PG&E Suggests "Prozac" for Smart Meter Injured; SCE Targets Poor People with High Opt Out Fees