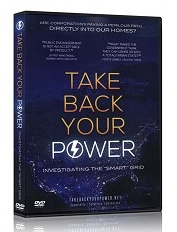 Take Back Your Power: Award-winning documentary investigating the 'smart grid' on DVD- available in both NTSC (N. America) and PAL (Europe, Australia, NZ) formats-  (watch now online)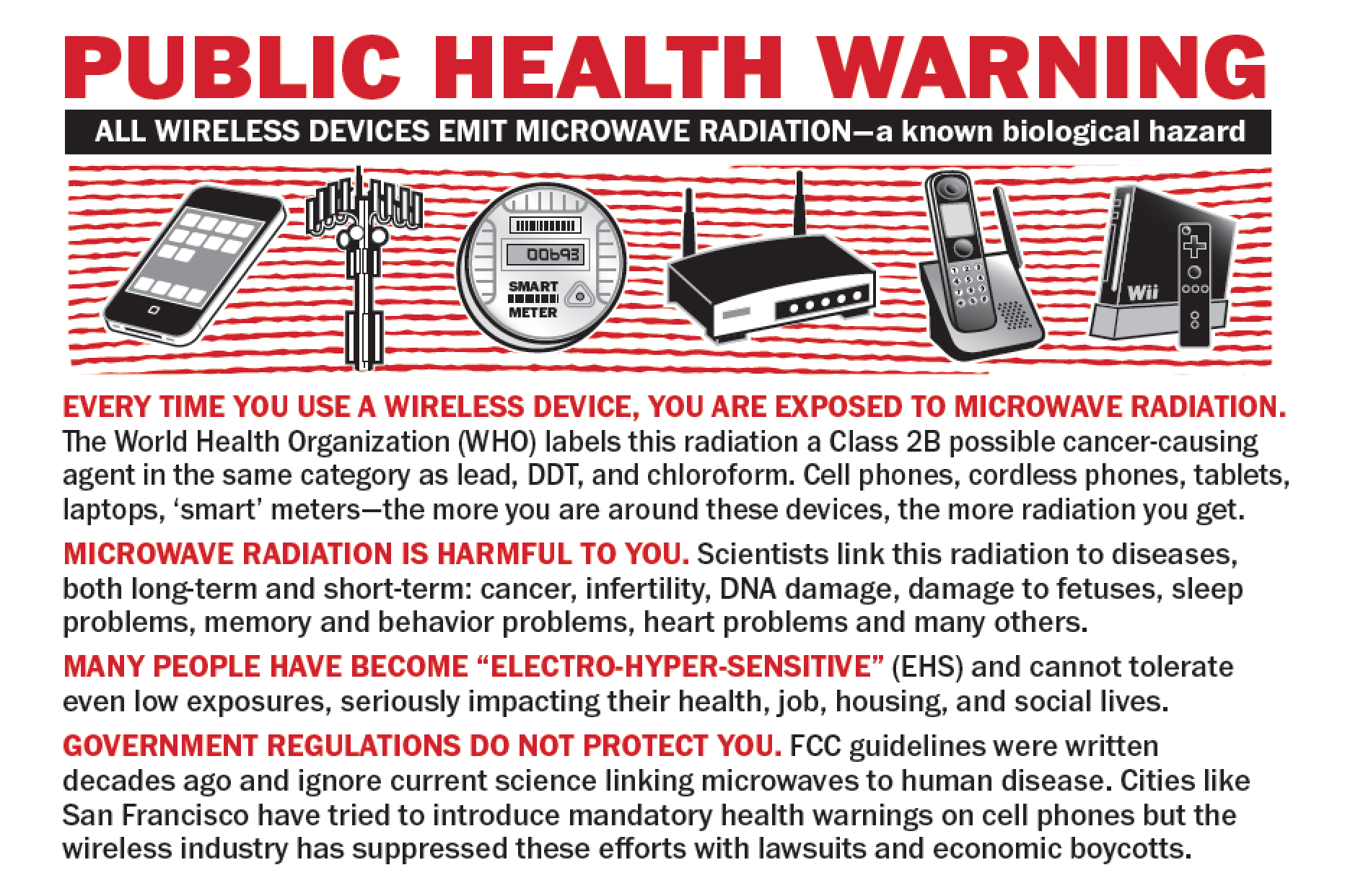 Public Health Warning Cards Printed on 4×6″ 100% recycled card stock with soy ink by a union printer.  Get these to keep with you and hand out to your neighbors, etc.  To see the full card and read more details, click here

'Smart' Meter Awareness Brochures- distribute them in your neighborhood! Download pdf here.
OUT OF STOCK- NEW SUPPLY IN LATE JULY 2014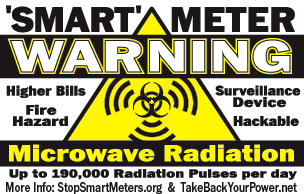 'Smart' Meter Warning Sticker 2.75″ x 4.25″ vinyl outdoor sticker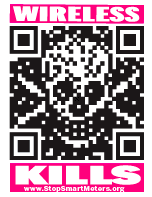 'Wireless Kills' Sticker 2.13″ x 2.75″ vinyl outdoor sticker

**Free Shipping on all US Orders**
Those outside the US please contact us for shipping rates.
To Pay by Check (Preferred):
1. Add up your order (CA residents please add 7.5% sales tax)
2.  Send a check or money order to:  Stop Smart Meters! PO Box 682 Portola, CA 96122.  Include your USPS shipping address, how many of each item you want to order, and your e-mail address and land line number.
3.  We will ship as soon as your check clears.  Any questions please e-mail us.   Proceeds from the sale of these items helps support the movement to Stop Smart Meters!  Thank you.