Welcome to the Stop Smart Meters! Online Store!  US shipping is included in all prices below.   If you are outside the US, please e-mail us prior to ordering.  If you have questions, or want to inquire about bulk rates please e-mail info@stopsmartmeters.org.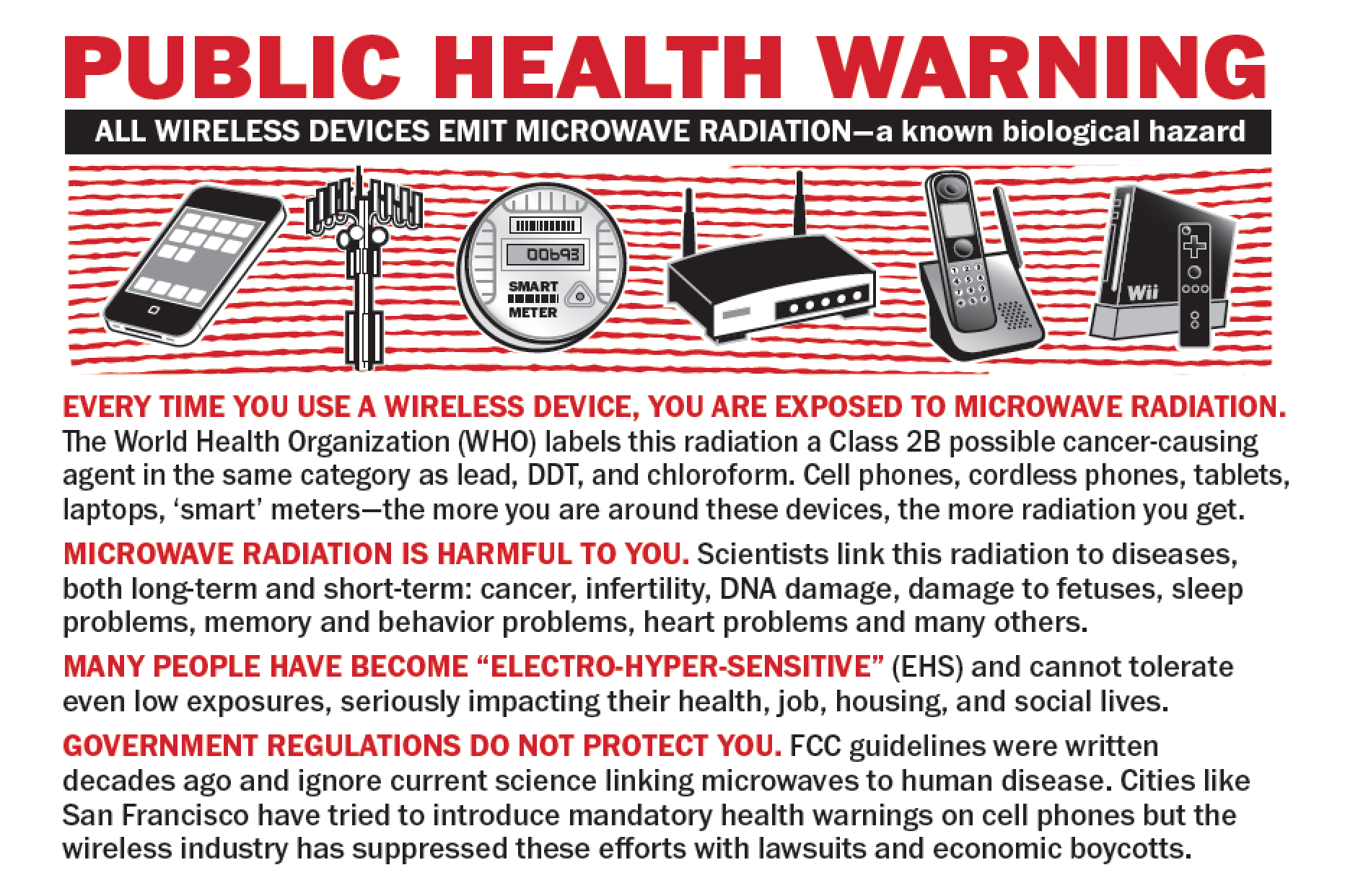 Public Health Warning Cards- Printed on 4×6″ 100% recycled card stock.  Keep with you and hand out to your neighbors, etc.  Click here to see the full card.  Pack of 100 $14.95 

Smart Meter Awareness Brochures- New 3rd Global Edition, printed on 100% recycled matte paper. Includes new smart meter radiation comparison chart, types of smart meters,  revised action items, plus space to add local info.
Dimensions: 8.5 x 14″ 2 sided, double parallel fold brochure
Download Brochure (pdf): Are They Smart for You? v3
More info on our brochure page
Pack of 100 $19.95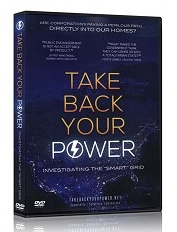 Take Back Your Power: Original full length award-winning documentary investigating the 'smart grid' on DVD- available in both NTSC (N. America) and PAL (Europe, Australia, NZ) formats please indicate if you would like a PAL copy.

$18.95 per DVD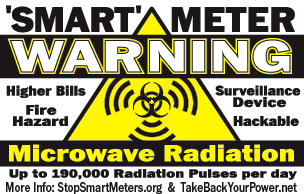 'Smart' Meter Warning Sticker 2.75″ x 4.25″ vinyl outdoor sticker Pack of 10 $3.95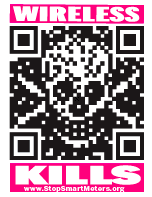 'Wireless Kills' Sticker 2.13″ x 2.75″ vinyl outdoor sticker

Pack of 10 $3.49
• measures RF from smart meters, wi-fi, cordless phones, cell phones and towers, baby monitors, microwaves, etc. (100 mhz- 8 ghz)
•measures EMF from power lines, elec. equip., wiring (50 hz-10khz)
•back lit screen & sound function
More info and video review of this meter here.
**Free Shipping on all US Orders**
Those outside the US please contact us for shipping rates.
To Pay by Check:
1. Add up your order (CA residents please add 7.5% sales tax)
2.  Send a check or money order to:  Stop Smart Meters! PO Box 682 Portola, CA 96122.  Include your USPS shipping address, how many of each item you want to order, and your e-mail address and land line number.
3.  We will ship as soon as your check clears.  Any questions please e-mail us.  Thank you.