---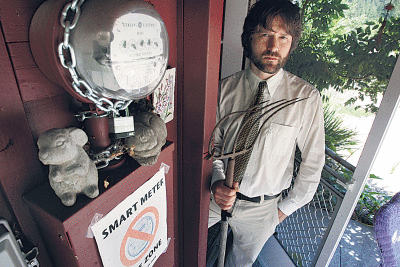 Welcome to Stop Smart Meters! Store. Proceeds help us organize against smart meters. To shop, simply click on the "Add to Cart" buttons below. Thank you for your support!
Please note: We sell EMF meters only within the U.S. Click here to buy meters elsewhere.
---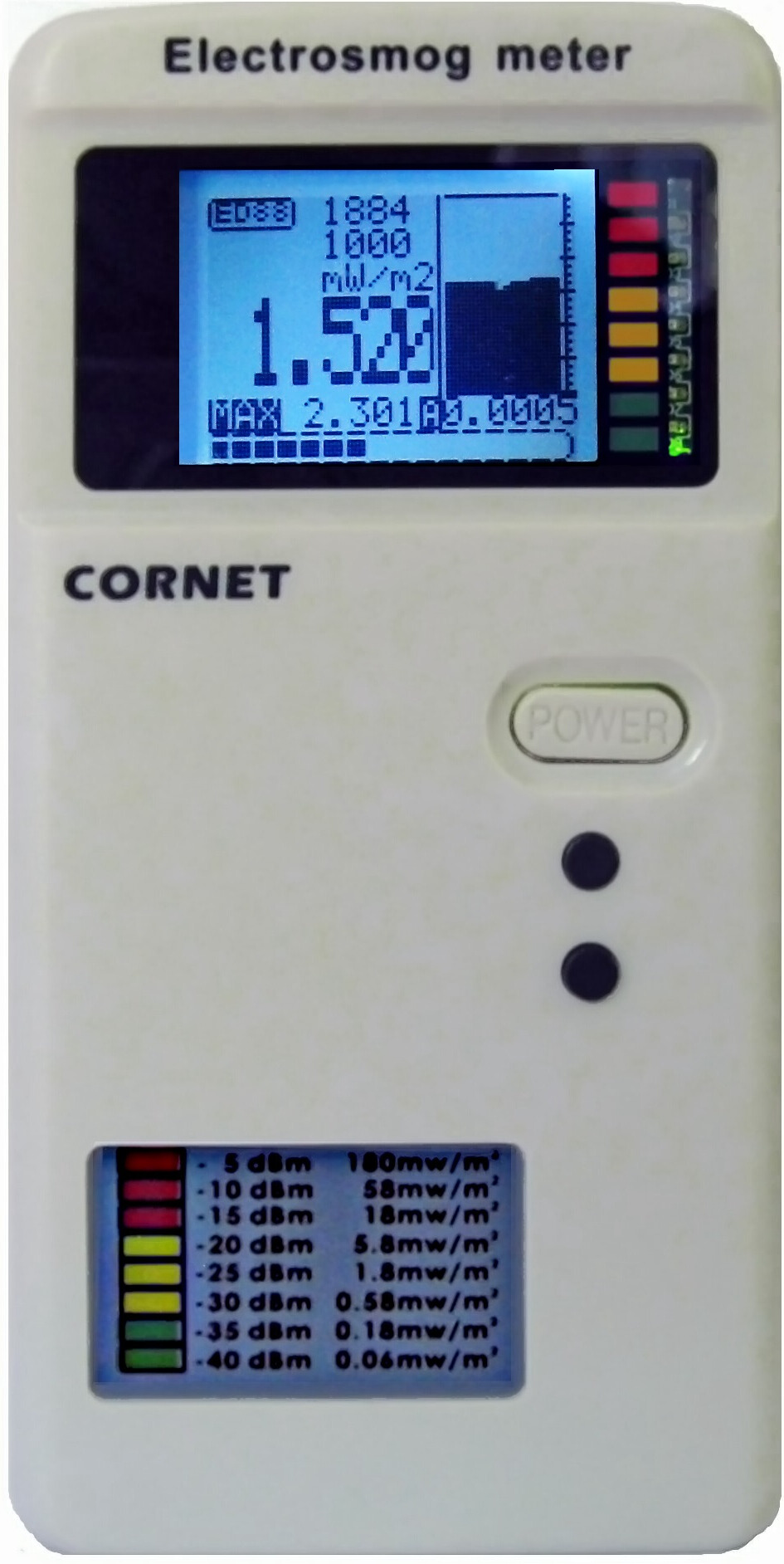 All EMF meters are fully guaranteed, calibrated by the manufacturer, and ship direct from StopSmartMeters.org in California (not via third party). Technical support and detailed usage guides included. Need advice about which EMF Meter to purchase?  Read our FAQ.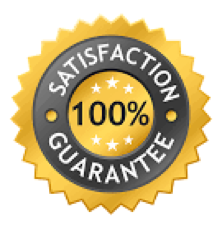 30-day Money Back Guarantee: We provide support with all purchases, and will issue a refund within a month if for any reason you are not satisfied. Full details on our shipping and returns page.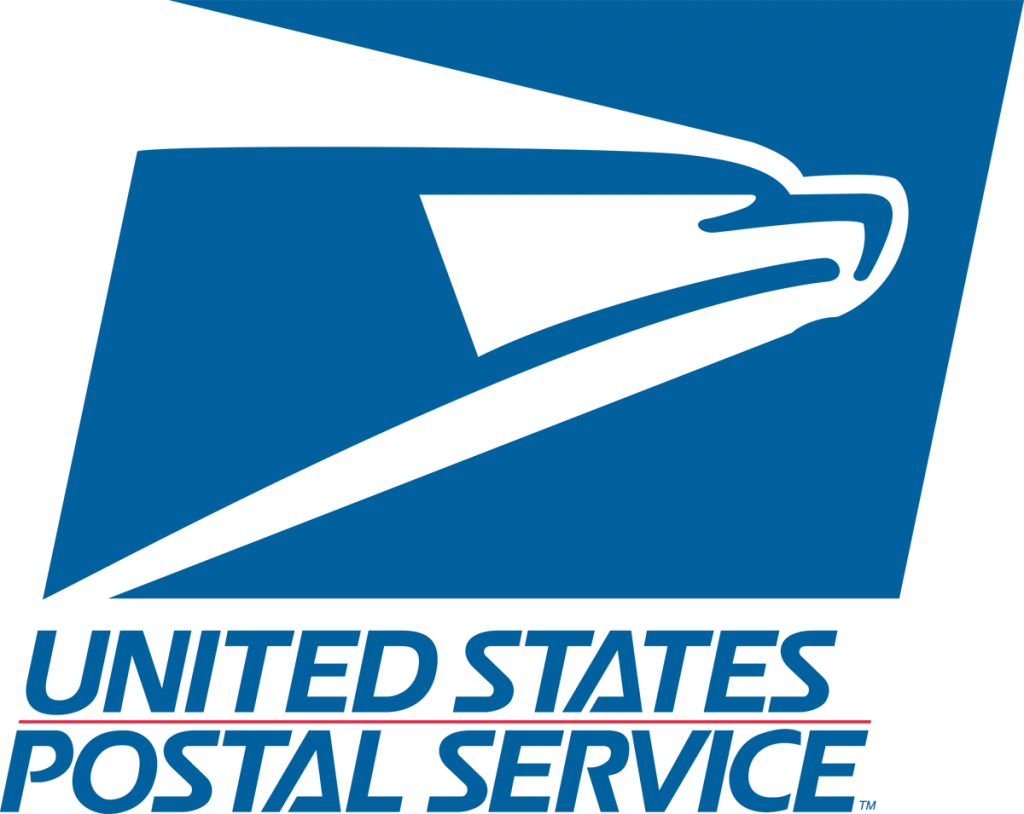 FREE shipping with all purchases and no sales tax outside CA. All meters are expedited and ship USPS Priority/ First Class.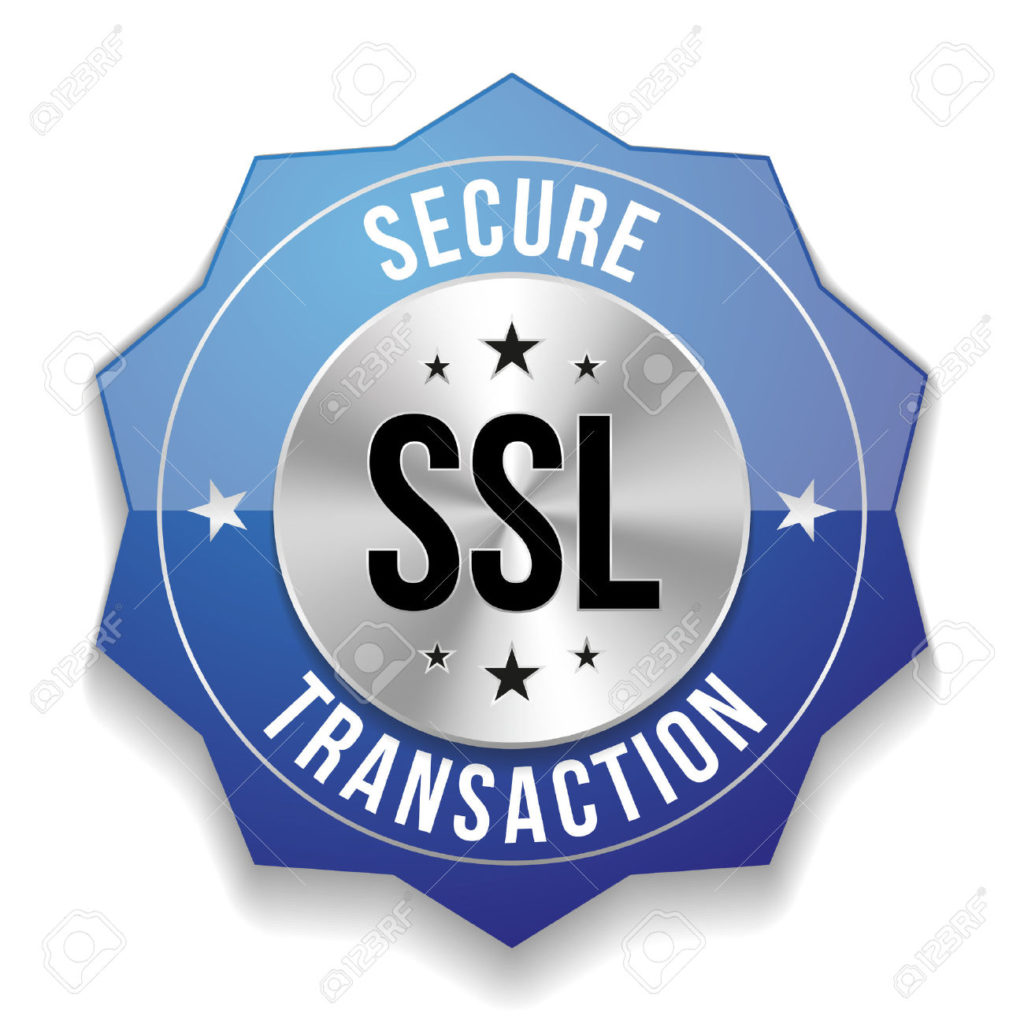 Online transactions handled via PayPal.  Pay easily and securely with your debit or credit card, or use your PayPal balance.  We never share or sell your information to third parties, unlike the utilities….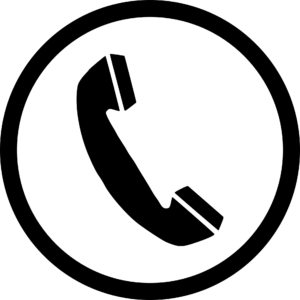 Contact Us: If you have any questions, feel free to call us toll-free at (888) 965-6435 or e-mail info@stopsmartmeters.org
---
EMF Meters: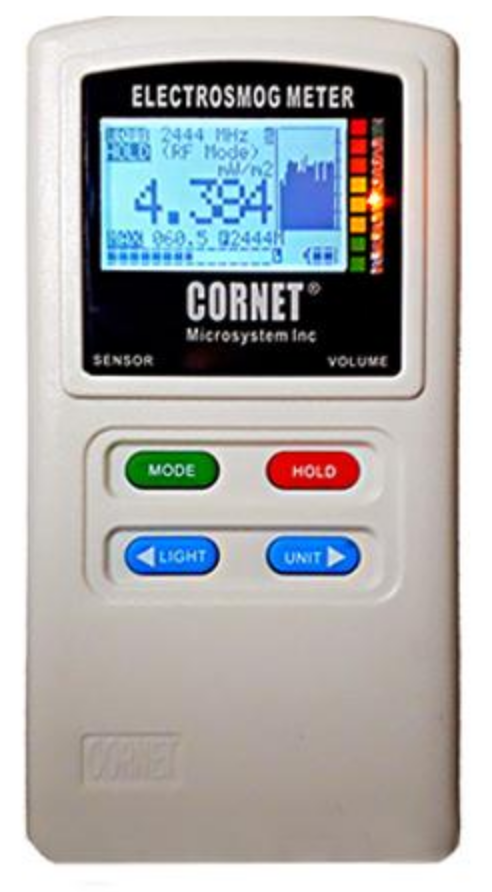 Cornet ED88T PLUS Electrosmog Meter (RF/LF/ E-Field Tri-Mode with data logging and USB port- Brand New!)

This is the new, revamped version of the Cornet ED88T, set for release this Spring 2018. It features a larger screen, slightly larger and more robust housing, new rubberized and more durable and easy-to-understand buttons, a larger screen, and a USB port to run the device or log EMF data over time using a PC.
Order by March 5th and receive a free Case Logic case with your meter when it ships in Mid-March. (an $18 value)
Regular: $199.95  Sale Price: $175|  Expected Mid-March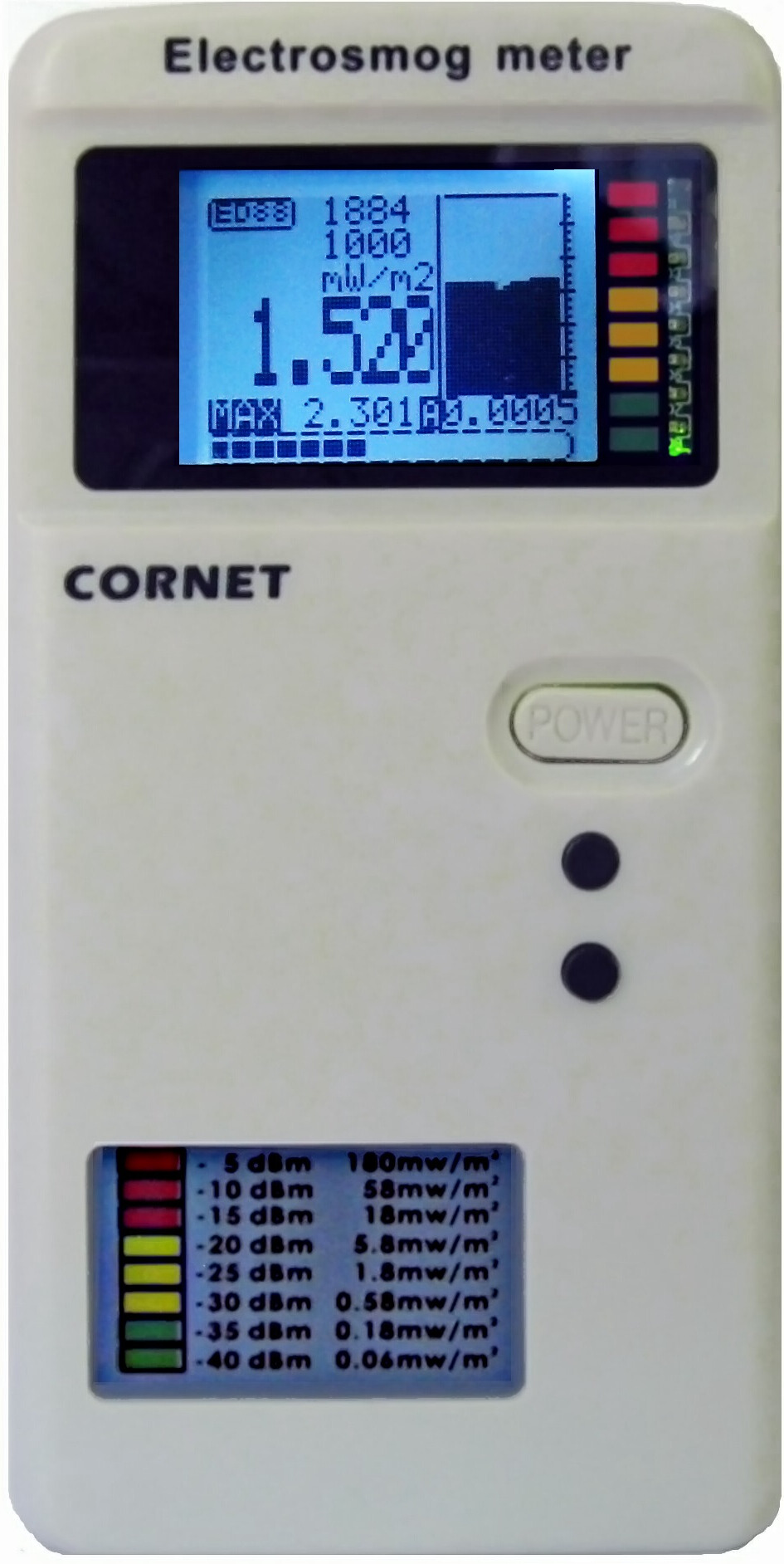 Cornet ED88T Electrosmog Meter (RF/LF/ E-Field Tri-Mode) — REFURBISHED

Our best selling meter, the Cornet ED88T has so many features in one pocket-sized device, it's like the swiss army knife of EMF meters.  With a wide frequency range and useful added features like E-Field and Frequency detection, the ED88T allows you to determine more about electromagnetic fields in your environment than ever before. Check out our full review of the Cornet ED88T.  You can also download the Cornet ED88T manual and tech specs here. Note– these are refurbished, like new, with a 3 month manufacturer warranty. Available for a limited time only. ED88T Plus coming soon.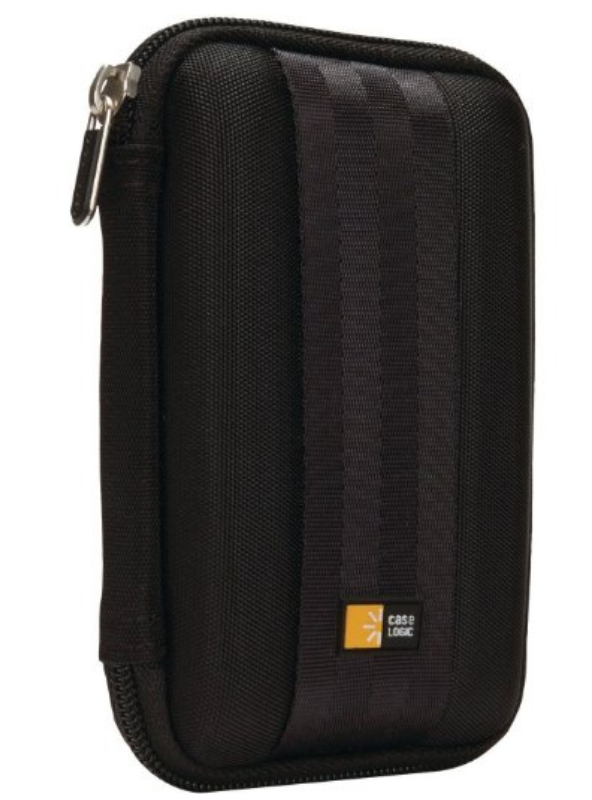 ****NOTE: ALL REFURBISHED CORNET METERS SHIP WITH CASE LOGIC HARD ZIPPER CASES****
Regular: $189.95  Sale Price: $149.95|  Refurbished- In Stock
Detects RF from smart meters, wi-fi, cell phones, cell towers etc. (100 mhz-8 ghz)
Detects LF from power lines, household wiring, appliances etc. (50 hz-10khz)
Detects E-Fields from power lines, electric wiring, hybrid cars, etc. (50 hz- 50 khz)
Detects Primary Broadcast Frequency (between 100Mhz and 2.7Ghz)
Sound function helps identify source of RF pollution, even at low levels
Fast sampling rate (10,000/ sec.) to capture brief pulses
Back-lit data display and rolling power density graph
Pre-set to precautionary guidelines LED settings
SSM! Easy Guide to Using Your Cornet
Basic technical support included
Manufacturer 3 month limited warranty/ Stickers and other extras
9V Energizer Battery pre-installed
Designed and manufactured in Santa Clara, CA, US
Compact Dimensions: 5.1″ x 2.6″ x 1″ inches (13 x 6.5 x 2.4 cm)
Now includes Case Logic Zipper case to protect your meter from damage
---
Cornet Meter Accessories: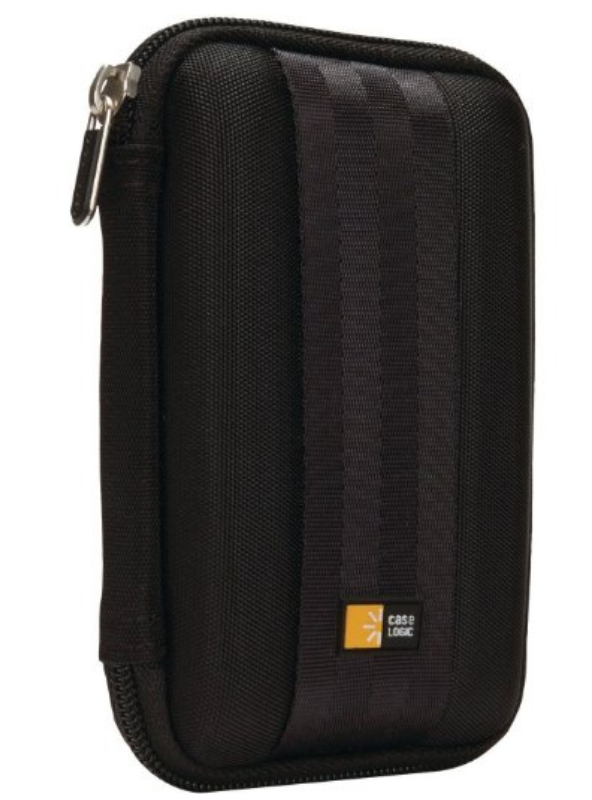 Case Logic Hard Case for Cornet Meters This compact Case Logic hard case protects your Cornet ED88T or ED178S meter from damage and prevents the power turning on, accidentally draining your battery. Essential for all Cornet meters. In Stock | $18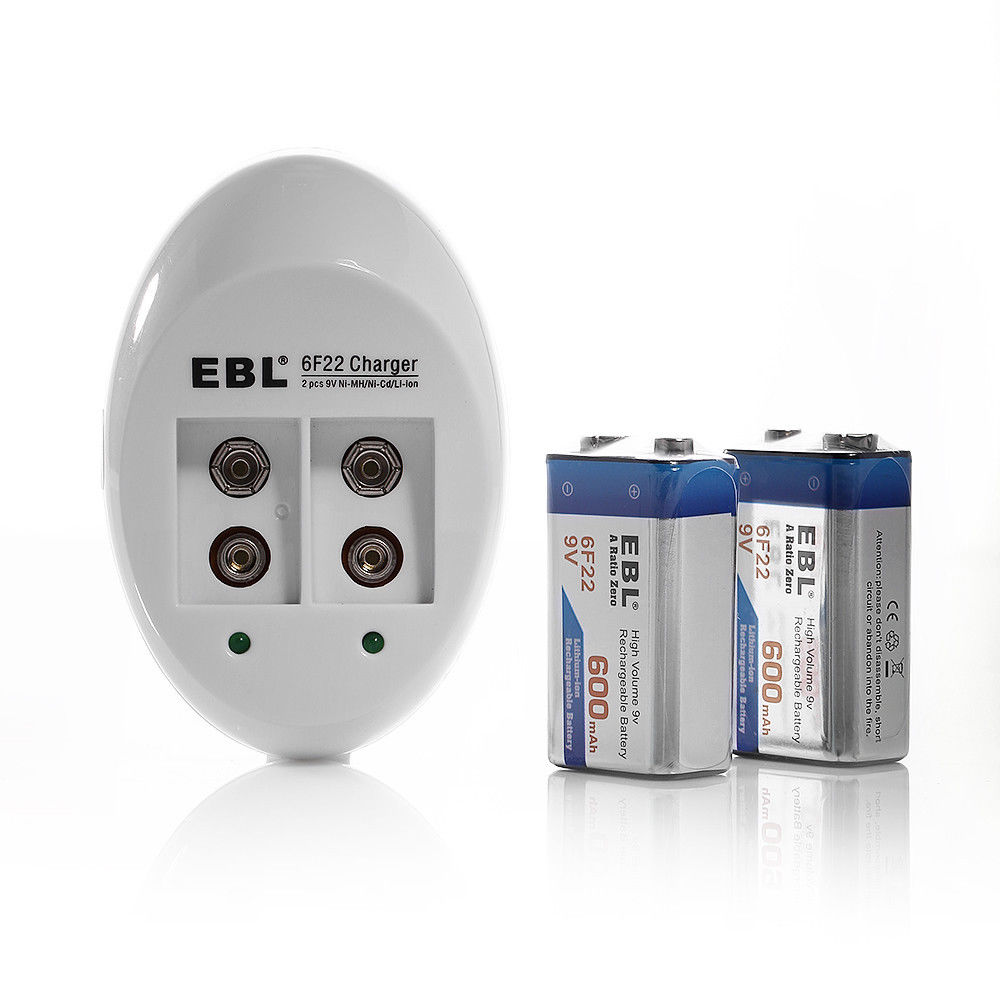 EBL Lithium-ion Rechargeable 9V Batteries/ Charger Pack A pair of 600 mah 9V batteries and compact wall charger provide power to Cornet meters and other EMF testing devices, saving you money. In Stock | $20
---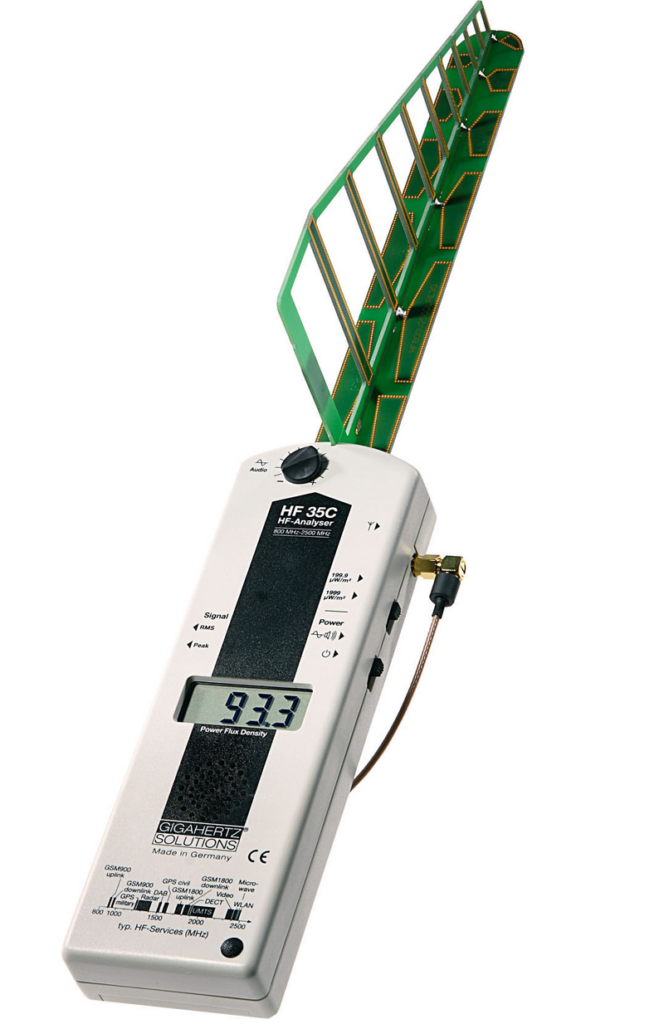 Gigahertz Solutions HF35C Radio Frequency Meter
The Gigahertz Solutions HF35C RF Meter provides precise information about RF radiation between 800 MHz to 2.7 GHz (most smart meters and other wireless communications technology). Know for sure what microwave RF levels are present in your environment, how strong they are, and where they are coming from. You can download the full Gigahertz Solutions HF35C manual and specifications here. 
Regular Price: $359.95 On Sale: $325 | In Stock 
Features:
Detects RF from smart meters, wi-fi, cell phones, cell towers etc. (800 mhz-2.7 ghz)
Logarithmic Periodic Antenna 800 MHz – 2.7 GHz vertically polarized
Directional antenna to accurately identify the source of the RF pollution
Audible Tone: The meter's audio tone replicates measured RF emissions (gets loud!)
Max. display resolution 199,900 µW/m² requires DG20 Attenuator ( below)
Gigahertz Solutions HF35C Users' Guide/ 2 Year Warranty Certificate 
Basic user e-mail/ phone technical support/ campaign advice

Includes professional alkaline 9V battery
HF35C Accessories: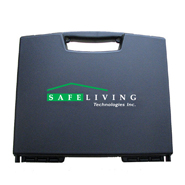 Hardshell, Padded Case for Gigahertz Solutions HF35C      Ensure your HF35C meter is protected during transport.   $39 | In Stock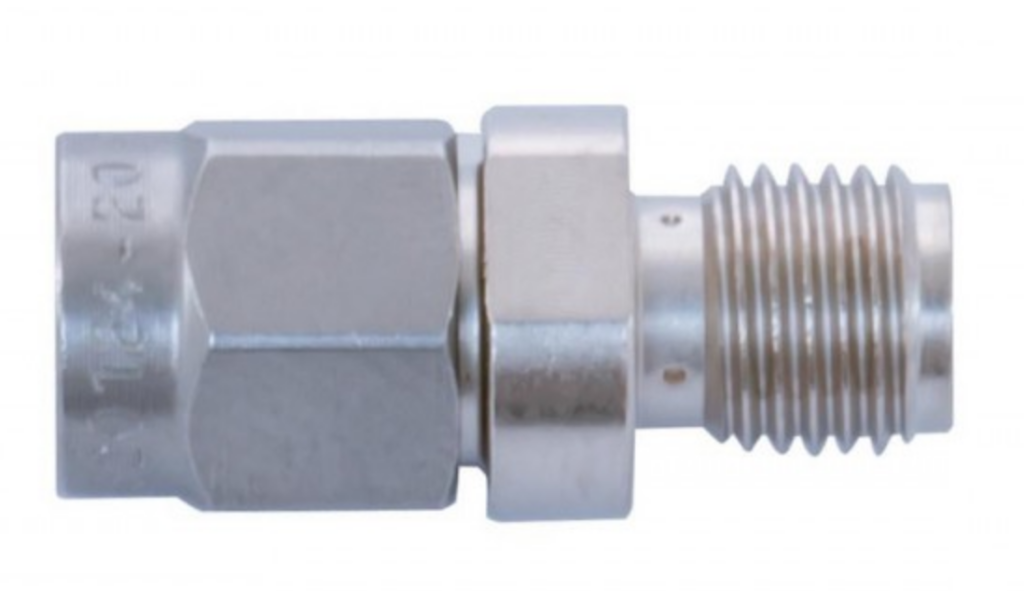 Attenuator DG20 for Gigahertz Solutions HF35C– 100x Range  Allows the HF35C  Meter to extend its range by 100x. $57 | In Stock
---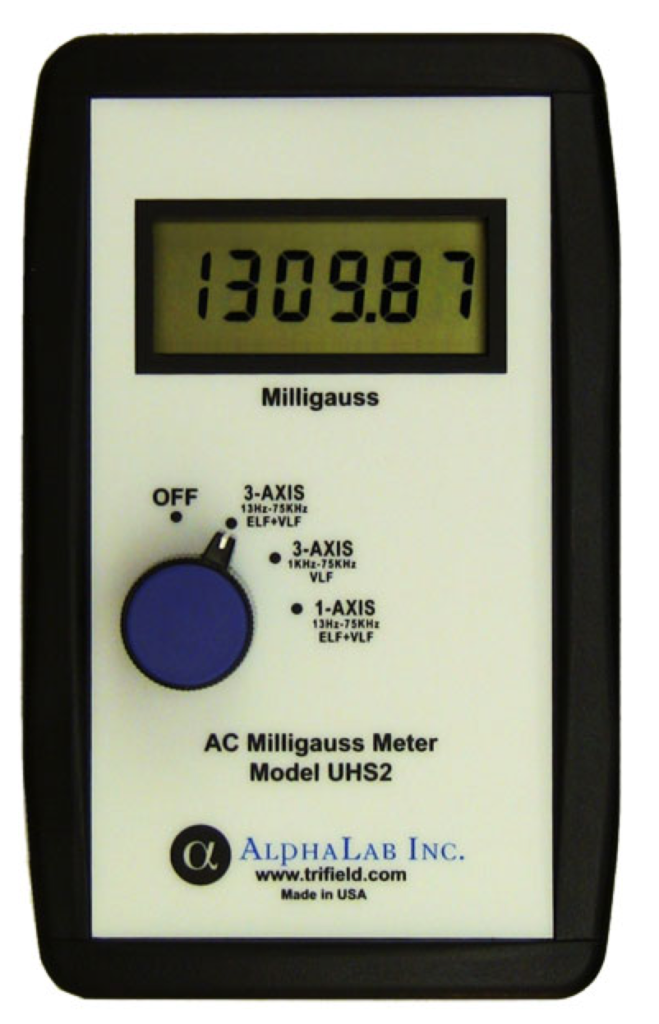 Alphalab UHS2 Digital AC Low Frequency Gaussmeter
The Alphalab UHS2 is a 3-axis Gauss meter, intended for precise measurement of magnetic fields from power lines, appliances, wall wiring, etc. This meter is recommended for detecting Gauss readings up to very high levels and also down to "no concern" levels recommended by Building Biology experts. See video and instructions here. Regular Price: $299.50  Sale Price: $280 | In Stock
Features:
Measures AC magnetic fields in a wide frequency range: 13 Hz to 75 kHz
Frequencies include most ELF (frequencies below 1 kHz) and VLF (above 1 kHz)
Measures the true 3-axis magnitude of the AC field
Two other more specialized measurements can also be performed:
3-axis VLF-only (1kHz – 75 kHz) to measure higher-frequency fields
1-axis full bandwidth (13 Hz – 75 kHz) to find direction of AC magnetic field
---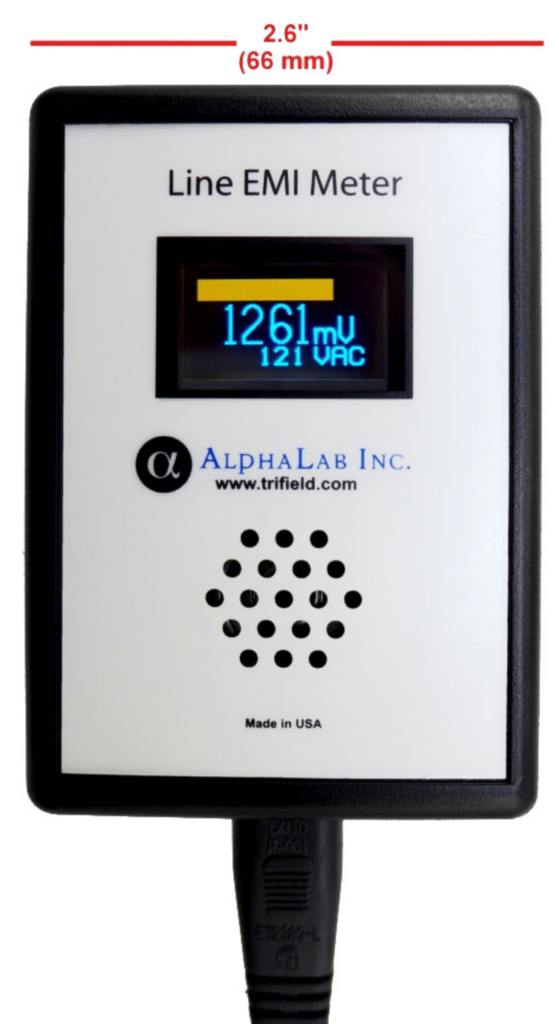 Alphalab Power Line (Dirty Electricity) Meter
The Alphalab Power Line Meter is an essential tool to measure and reduce "dirty electricity" in your home, caused by smart meters and other electronic devices. The Powerline Meter plugs into a wall outlet and requires no battery. It immediately displays total line noise in millivolts in the frequency range 10 KHz – 10 MHz. A speaker plays the sound of the Electro-Magnetic Interference (EMI)  Out of  Stock- expected April 2018 |  Sale Price: $139.95 
---
Power Consumption Monitors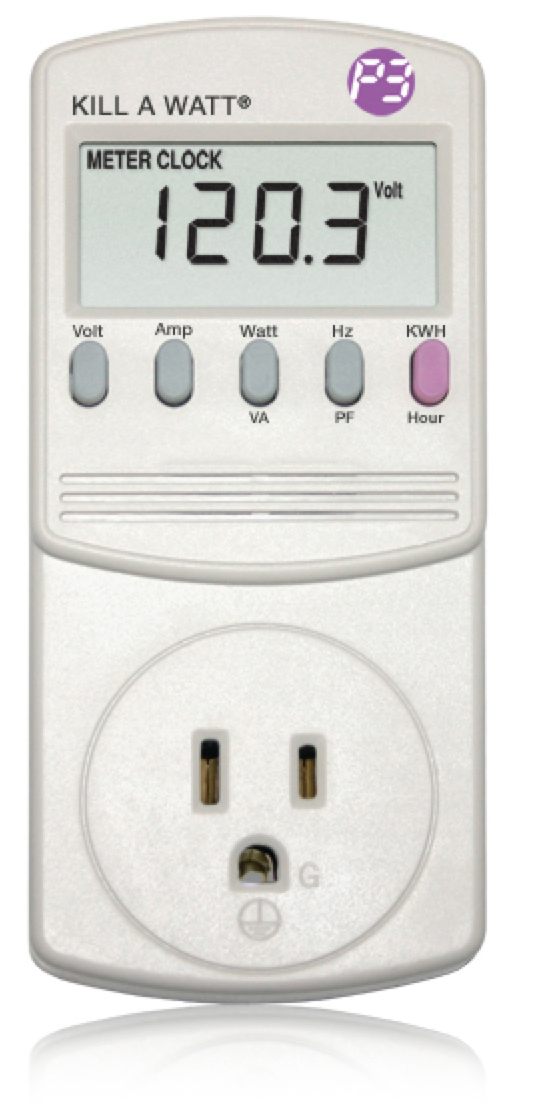 Kill-a Watt Energy Usage Monitor
"Smart" electric meters are notoriously inaccurate, and routinely overcharge people by hundreds or even thousands of dollars.  Now you can verify your actual appliance-by-appliance usage directly, and cut down on costs. Connect any appliance to the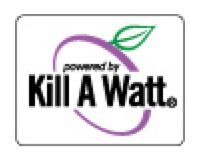 Kill A Watt, and it will assess how much energy is being consumed. Counts consumption by the Kilowatt-hour. Calculate your electrical expenses by the day, week, month, or year. Also check the quality of your power by monitoring Voltage, Line Frequency, and Power Factor. Now you´ll know what you are actually consuming without relying on inaccurate utility meters. Model:P4400  In Stock |  Sale Price: $22
Features:
Large LCD display that displays KwH, Volts, Amps, Watts, Hz, VA
0.2% Accuracy Operating Voltage: 115 VAC
Max Voltage: 125 VAC — Max Current: 15 A< — Max Power: 1875 VA
Weight: 5 oz. Dimensions: 5 1/8″ H x 2 3/8″ W x 1 5/8″ D
---
Landline Telephones: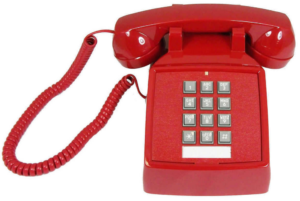 Cortelco Red Corded Landline Telephone with Volume Control on Handset (Refurbished) This classic retro analog push button phone emits zero RF, and works when the power goes out. Ditch your cordless / cell phones & fight for your right to a safer landline. Free shipping and made in U.S.  In Stock | Sale Price: $38
---
Printed Material: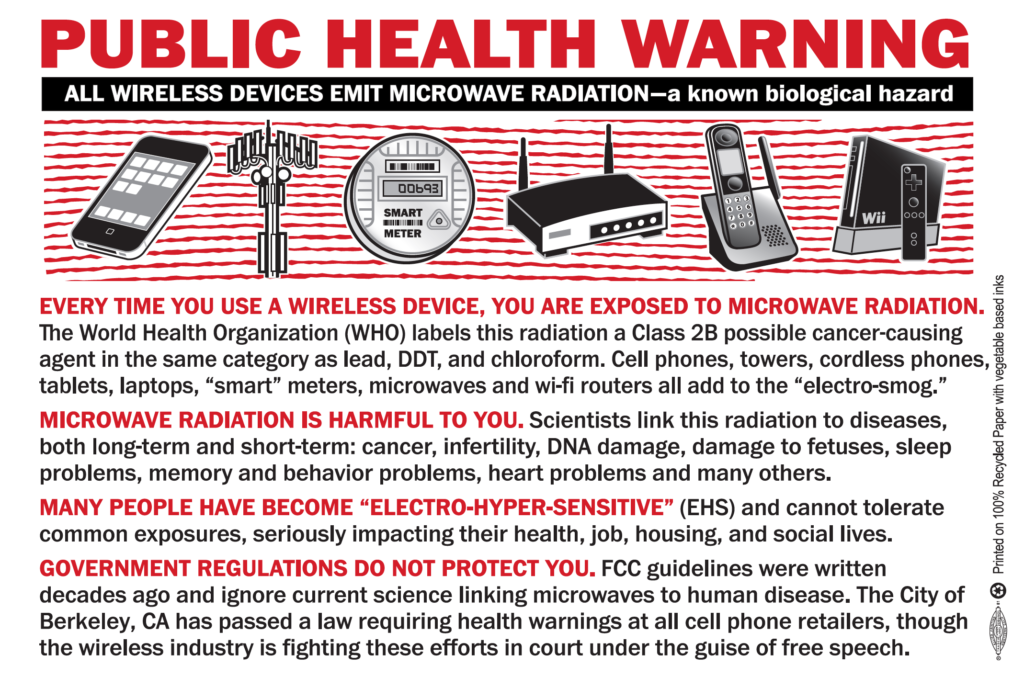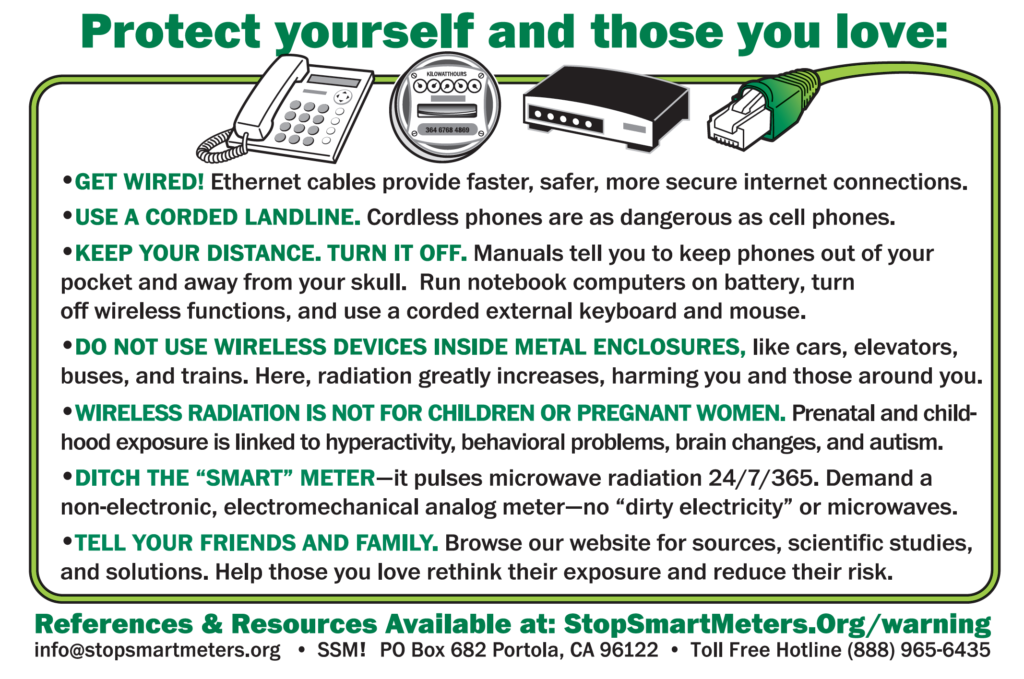 Public Health Warning Cards Printed on 4×6″ 100% recycled card stock.  Hand out to your neighbors and friends  Click here to see the full card. 50-pack $10 | In Stock
---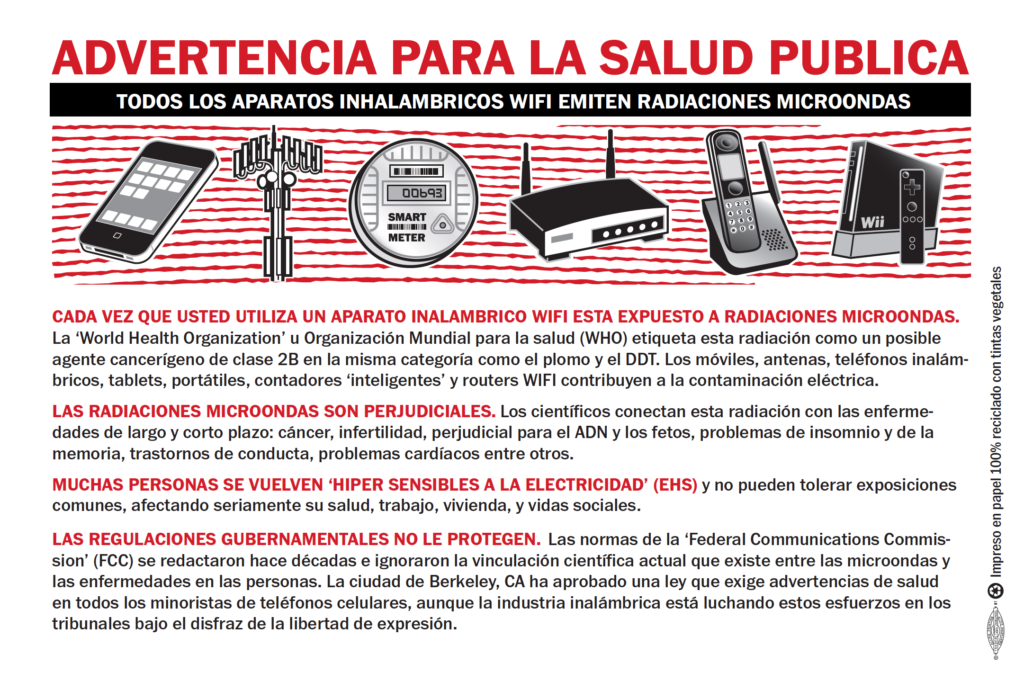 Advertencia Para La Salud Publica (En Espanol) Impreso en cartulina reciclado 100% de 4×6 "Entregue a sus vecinos y amigos"  Paquete de 50: $9 | En Stock
---

Smart Meter Awareness Brochures– 4th Global Edition. Includes smart meter radiation comparison chart, types of smart meters, revised action items, plus space to add your local info with a label or stamp. Dimensions: 8.5 x 14″ 2 sided, double parallel fold brochure.  More info and download pdf on our brochure page.  Includes local labels for your area upon request.
50-pack $13| In Stock

---
Books: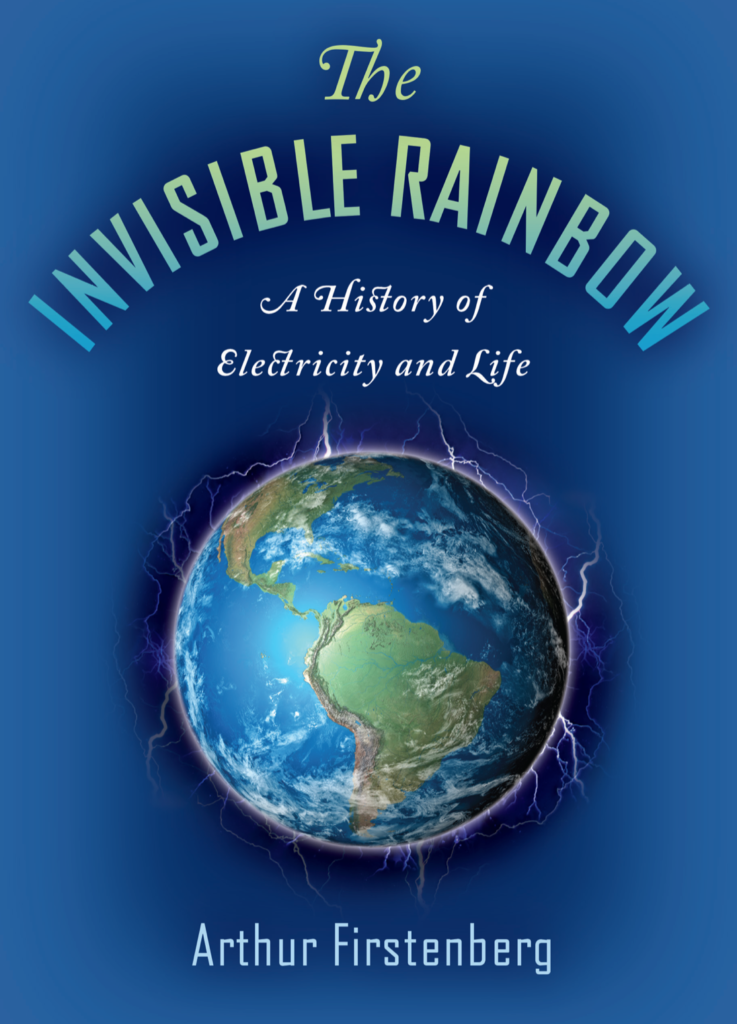 The Invisible Rainbow by Arthur Firstenberg
Electricity is at once the spark of life and the undoing of it. To what extent is our present environmental crisis a result of this contradiction? Where, exactly, did the modern epidemics of cancer, diabetes, and heart disease come from, and why are they out of control? Just how dangerous are computers and cell phones? This groundbreaking book supplies the answers to these and other questions. It is a must-read that begins in the year 1746 and explains what has gone wrong and what must change if we are to survive. A breaker of taboos and an antidote to two centuries of denial, this book is uplifting. An entertaining tale and a resource for researchers, it is a road map to how we came to be where we are, and a window to a possible, necessary, more alive future. Highly Recommended!
"I found it to be a mystery unfolding and could not put it down. This book is very, very important."  – Sandy Ross, Ph.D. President, Health and Habitat, Inc.
"As a physician I found it hard to put down." – Bradley Johnson, MD Amen Center, SF
"The Invisible Rainbow is wonderful."– David O. Carpenter, MD University at Albany
$45 per hard cover copy | In Stock
---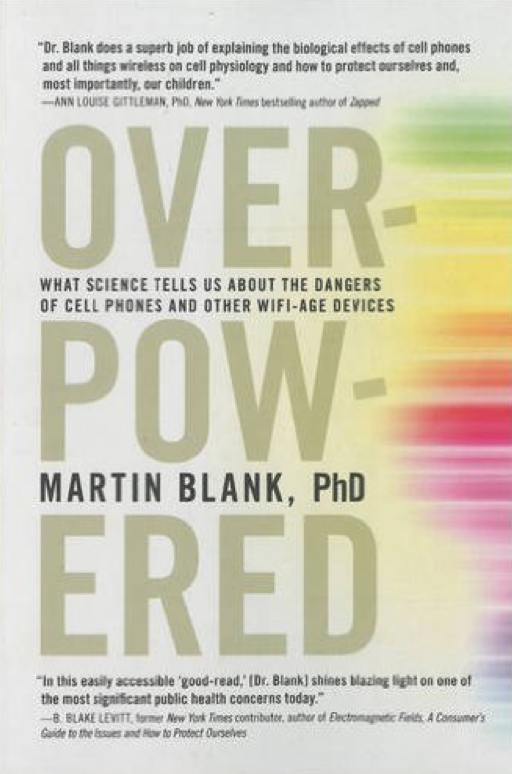 Overpowered by Martin Blank, PhD Dr. Martin Blank is an expert on the health-related effects of electromagnetic fields, having studied the issue for more than 30 years.  In his groundbreaking book Overpowered (now in paperback edition), Blank lays out the argument for precautionary steps that can be taken to reduce the risk of microwave pollution on public health. Excellent, basic factual resource on wireless and health for people new to this field.
"In this easily accessible 'good-read' [Dr. Blank] shines a blazing light on one of the most significant public health concerns today."  – B. Blake Levitt
$15 per copy | In Stock
---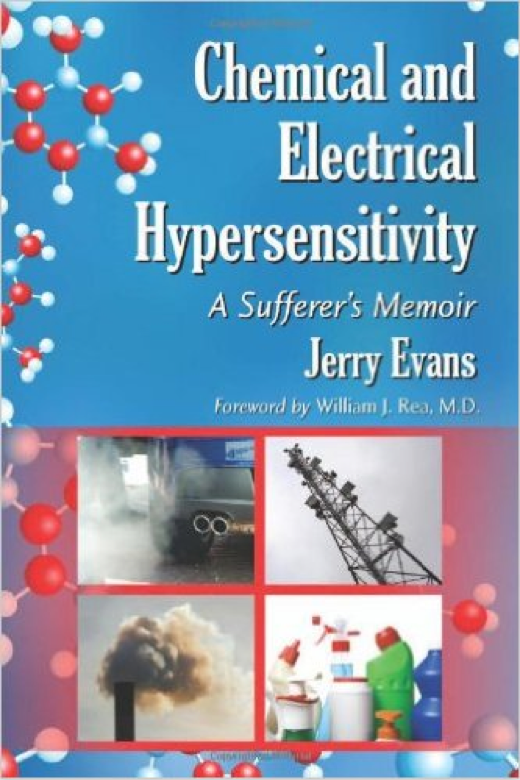 Chemical and Electrical Hypersensitivity: A Sufferer's Memoir By Jerry Evans  — This timely memoir recounts one man's affliction with MCS/ EHS and his struggle with the medical establishment, largely hostile to his diagnosis. When the symptoms became unbearable, he was forced to leave home and seek a more healthful environment where he could begin his recovery. This is an inspirational text for those living with electrical or multiple chemical sensitivity and an educational one for those learning about these conditions. $23 per copy | Out of Stock
---
DVD Documentaries: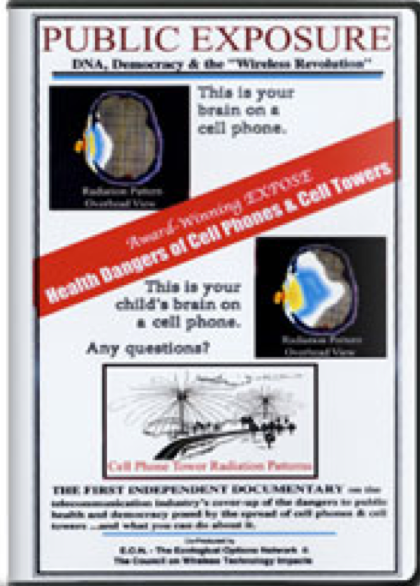 Public Exposure: DNA, Democracy and the Wireless Revolution  The first film to explore the health risks and social concerns triggered by the proliferation of transmitting antennas and rapid consumer adoption of wireless communications technology.  Highly recommended! $16 per DVD | In Stock
---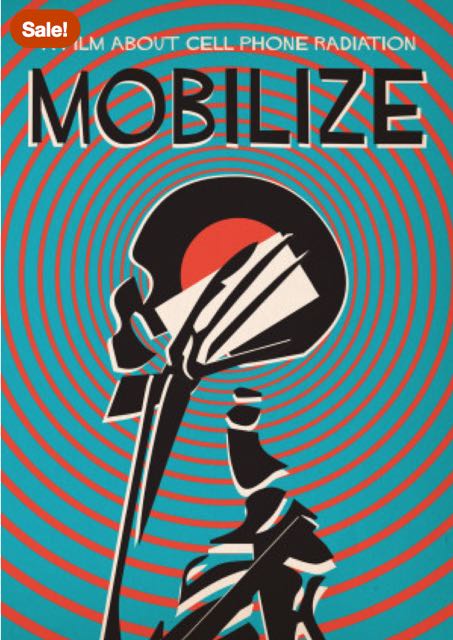 Mobilize- A Film on Cell Phone Radiation: an explosive investigative documentary on health effects from cell phone radiation, including brain cancer and infertility.  When you hear your utility say that "your smart meter is as safe as a cell phone" it will take on a whole new meaning after  you watch this film. Winner, Best Documentary  at the 2014 CA Indie Film Fest. $16 per DVD | In Stock
---
Stickers:

Stop Smart Meters! Bumper Stickers  –  4″ x 11″ UV resistant, vinyl sticker- Pack of 10 $9 |In Stock

---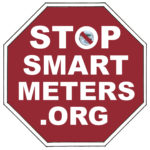 'StopSmartMeters.org' Stop Sign Logo Stickers, Octagon Shaped 1.5″ x 1.5″ discreet vinyl UV resistant, durable/easy peel, tells the message and where to get more info- in one sticker. Pack of 30 $9 |
---
Pay By Check/Money Order and Postal Mail Instead of PayPal!
1. Add up your order (CA residents please add 7.25% sales tax)
2.  Send a check or postal money order to:  Stop Smart Meters! PO Box 682 Portola, CA 96122.  Include your USPS shipping address, how many of each item you wish to order, and your e-mail address and/or phone number in case we have any questions. Thanks!