CITY OF SEASIDE, LAKE AND SLO COUNTIES LATEST TO DEMAND HALT TO HALF BAKED 'SMART' METER ROLL-OUT FOLLOWING DELUGE OF HEALTH  COMPLAINTS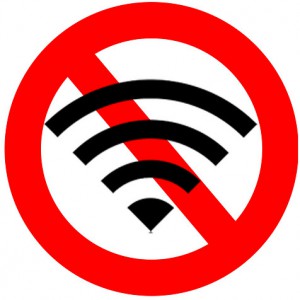 Seaside, CA- On Thursday, the Seaside City Council voted unanimously to outlaw PG&E's wireless 'smart' meter installation within city limits.   The city in Monterey County becomes the 30th local government in the state to oppose the wireless meter deployment (WMD).  Earlier today, Lake and San Luis Obispo Counties joined the list, calling upon the California Public Utilities Commission (CPUC) to stop installing wireless meters until more is known about short and long term health impacts and potential privacy violations. Lake County is the 10th local government to pass an ordinance specifically criminalizing meter installation.
The San Luis Obispo board of supervisors' statement reads in part: "The complaints are too numerous and the issues potentially too significant and far reaching to ignore."
The CPUC is under mounting pressure from local governments and the public to place a moratorium on the meters, which have been widely reported to cause headaches, dizziness, ringing in the ears- even memory loss and heart palpitations among susceptible individuals.
Michael Peevey, former President and Senior Executive of Southern California Edison (SCE), continues to chair the Commission that is meant to oversee the utilities, despite popular outrage about clear conflicts of interest.  SCE plans to have installed 5.3 million meters between 2009 and 2012.
Contradicting utility claims that the meters emit insignificant levels of radiation, an analysis by Sage Associates released in January found widespread violations of already weak FCC limits on human microwave exposure from wireless 'smart' meters being deployed right now in CA.   Health professionals are sounding the alarm about radiation from wireless meters being added to the already high level of 'electrosmog' in our communities, caused by rapidly proliferating G4 'smart' phone and wifi networks.  Olle Johanssen PhD, a professor with the Department of Neuroscience, Karolinska Institute (Sweden) says that "the inauguration of smart meters with grudging and involuntary exposure of millions to billions of human beings to pulsed microwave radiation should immediately be prohibited…"
Confrontations between residents and meter installers were reported in San Francisco's Marina district last week, with protesters risking arrest to block Wellington Energy trucks.  Wellington is the Pennsylvania based company who are contracted to install the meters, and former employees have come forward alleging unsafe installations. Most Marina residents were grateful for the protesters' intervention last week, with one building manager refusing installers access to his utility room, and changing the locks to prevent unauthorized installation.
The CPUC under Peevey has failed to remove meters even in cases where medical documents detaling health harm are submitted.  They have re-scheduled public meetings without adequate notification, failed to censure PG&E for threatening elderly residents with cut off for refusing installation and have refused to make reasonable accommodations for people with disabilities who wish to testify at public meetings.
Opposition to wireless 'smart' meters is not limited to California.   Widespread resistance has been reported in other states where utilities are installing them, such as Illinois, New Mexico, Arizona, and particularly Maine, where the Governor last week declared his support for residents' right to opt out.  Utility customer backlash is also being reported internationally.  In Australia, fires and electrical shocks from a series of poorly installed meters have been reported.
Residents from all over CA will attend the California Public Utilities Commission (CPUC) meeting on Thursday, March 10th starting at 9am (note time change from 10am).  505 Van Ness Avenue, San Francisco
Teams will spread out into the City following the meeting to inform local residents of 'smart' meter dangers and peacefully obstruct meter installations.
###