This account was sent to us yesterday.  Names have been changed to protect identities because of a fear of possible retribution by the utilities.  (Why must we live in fear of a corporation? -ed.)

My name is Bruce and I live in the Seabright area of Santa Cruz, California.  Here is an account of what happened today August 18th in my neighborhood.
Around 12:30 p.m. I noticed a Wellington Energy truck, license #8R45814, on our court.  He parked just past our house in front of our neighbor's driveway.  I asked him if he was going to install a smart meter.  He said "yes I am."  I then called out to the son of our neighbors, who was home and I informed him that he could refuse the installation of the smart meter.
The installer went to their door.  The son had the installer call his father.  The father refused the installation and the installer went to the next house- home of John and Susie who were out of town.  They had a sign on their meter requesting no installation and I informed him they were on the "delay" list.  The installer then moved on to the next home where Dan and Julie lived.  No one was home.  I didn't know if Dan and Julie are on the Delay list.  The installer went ahead and quickly installed the meter even though I asked him to check.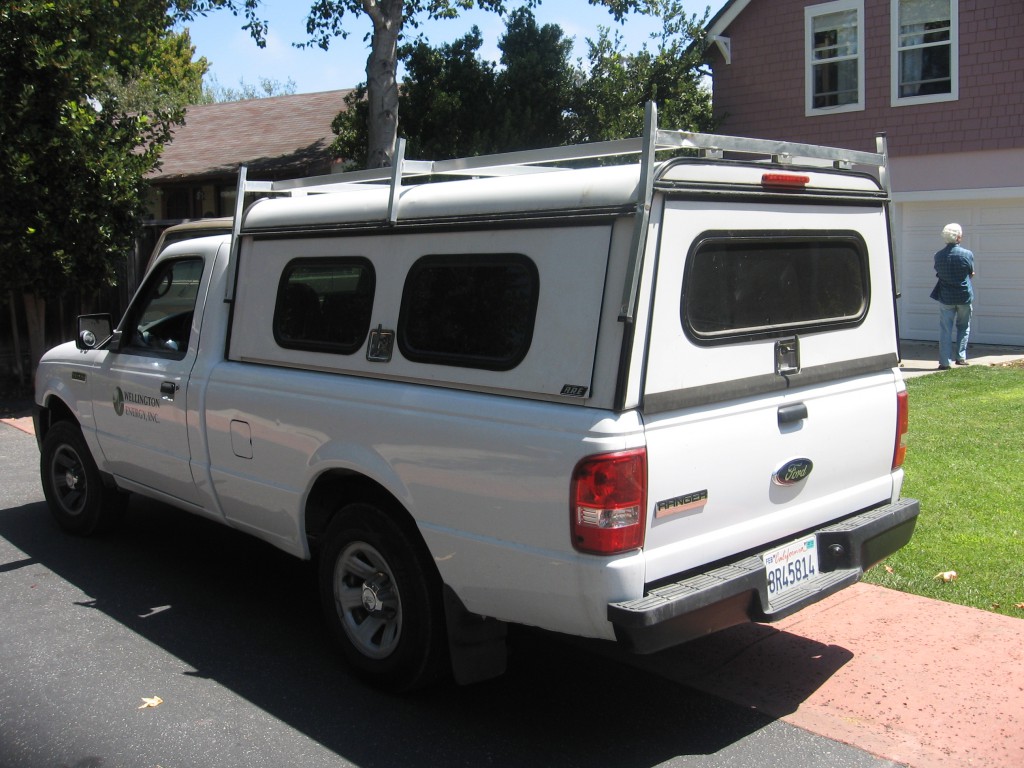 The installer then moved his truck up the court to the next house, home of Rita and Tom.  Also Tom's father, Dave, lives with them.  I know this family is on the delay list as Dave has a pacemaker.  I told this to the installer, and he approached their meter.  I walked up to the meter and said, "I cannot let you install a smart meter.  I know that Rita has placed their house meter on the delay list until there is definite proof that the smart meter will not cause a malfunction in Walt's pacemaker and  kill him."
I confronted him and further stated," If you put that smart meter on, it could kill him.  You can punch me out but I will fight you."  (I am a 64 hear old heart patient myself)  The installer pulled out the pin of the slot at the bottom of the meter and reached to pull the meter off and I pushed his hand away.  He said, "Don't you touch me" and reached for the meter again.  I lightly brushed his arm away and he said, "Don't touch me."  I replied, "You can't do this.  These people are on the delay list."
He then stopped, checked his hand held device and found that they were in fact on the delay list.  He then put a new clip on their meter to replace the one he had removed.  Jenny, my housemate, took pictures of me standing beside him in front of the meter.  She also got a picture of his truck and license number.
Next the installer went over to the meter for our HOA (home owners association) pump that services all 5 homes.  I didn't have any knowledge that our association was on a delay list, so I didn't oppose him.  He then installed a smart meter on the pump, read the meter, and then got in his truck and drove away.  He returned to the cul de sac and worked the rest of the afternoon on neighboring houses and apartments until 5:25 p.m.
This installer, in my mind, was deliberately ignoring checking the delay list until I intervened.  He was installing meters without checking to see if owners etc. were on the delay list.  Can PG&E do this?  They are doing it.  We saw this with our own eyes today.