We've documented how smart meter installations in California are violating Federal Communications Commission regulations, in several ways. Now here is a chance to get this matter some attention
at the California state legislative level: CA Assemblymember Bill Monning (D- Santa Cruz/ Monterey Counties) is considering introducing a bill that would require utilities to follow all FCC regulations, which they are currently ignoring at the public's expense.
Call Assemblymember Monning's office TODAY at (916) 319-2027 to make your support for this bill known. Passage of this bill would protect all California residents. The legislation would basically require that PG&E and other state utilities follow FCC regulations, which state:
No meter may be co-located with any other transmitter. This would require analogs be installed where there are multiple electric meters, like apartment buildings.
Meters require professional installation. Utilities would have to hire proper electricians to install, rather than temporary workers like Wellington employees.
No person may be allowed closer than 20cm (8 inches) to any smart meter. This would mean barriers would be needed around meters, and/or warning stickers.
Many electrically sensitive people know from experience–and research scientists from experiments–that the current FCC limits on radio-frequency radiation are sky-high and do not protect humans and animals from the non-thermal effects of RF microwave radiation.
But we are asking utilities simply to follow rules already in place, which were supposed to provide protection against the intense and unpredictable fields generated by co-location of transmitters; prevent electrical and fire hazards due to barely-trained installers; and protect against the intense fields in the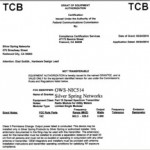 immediate vicinity of a smart meter. These regulations are outlined in these two documents (issued for two models used by PG&E, but similar to those for meters used by other utilities): OWS-NIC507 and OWS-NIC514.

In addition, the transmitter power in a smart meter is supposed to be limited to one watt. The antenna inside the PG&E/ Silver Spring Networks model boosts the output of the transmitter to 2.5 watts, thus creating a fourth violation of FCC regulations. (See page 14 of this CPUC document.)
Assemblymember Monning's Sacramento Office Number is:  (916) 319-2027. Tell them you support Monning introducing a bill that would require PG&E and other state utilities to follow FCC regulations. If they say they are not planning to introduce this bill by Friday, the legislative deadline, ask if the Assemblymember supports PG&E being required to comply with federal safety standards.  Why would ANYONE be against such a reasonable law?

Who's going to foot the bill for simply following FCC regulations?  The utility companies and their shareholders of course!  Who else?
Update 3/28/12:  Assemblymember Monning failed to introduce this bill and continues to support the "smart grid" and the extortionate opt out fees, despite clear evidence of harm.

______________________________________________________
What can you do about extortionate 'opt out' fees:
New CA site:  smartmeterhealthalert.org
News and Links (follow @stopsmeters on twitter for more links and breaking news)
Things heating up down south: Stop Smart Meters! Georgia now up: http://stopsmartmetersgeorgia.org
Georgia TV news: http://www.wtoc.com/story/16986364/bill-to-allow-an-opt-out-for-georgia-power-smart-meters-heads-to-committee