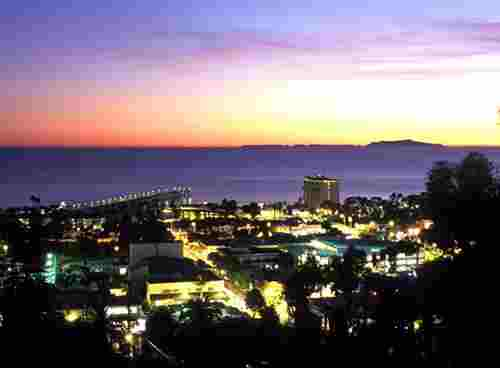 The utilities and their pals on the CPUC have tried to portray the battle against smart meters as a Northern California phenomenon.  Well, after this week it's a lot harder to make that argument.  On Tuesday, Ventura County (pop. 800,000) in Southern California joined the growing list of local governments demanding a Statewide No Fee Analog Opt Out program.  According to our calculations that makes 53 local governments all over California – representing more than 3.5 million people- united in seeking to reign in smart meter madness.
Ventura County's utility is Southern California Edison, a company that makes PG&E look like saints.  Edison and San Diego Gas and Electric are pushing to deny residents the right to retain their reliable analog meters and instead be forced to pay hundreds for a digital "non-transmitting" meter.  Residents who 'opt out' are being told they will have to pay the highest tier if tiered rates are approved.  The bullies have also vandalized private property in order to force smart meters onto unwilling homes.
People are not taking it lying down however.  According to the Ventura County Star:
"Residents all over the state, including in Ventura County, have said (smart) meters are intrusive and pose health risks.

'It is my position that they have no right to install a probable health hazard on my home, and I will not pay a penalty fee to prevent them from doing so,' Newbury Park resident Nathan Borin wrote in an email last week to supervisors."
Read more at: http://www.vcstar.com/news/2012/mar/27/supervisors-push-for-revising-opt-out-program/
Congratulations to Consumers Power Alliance, the Center for Electrosmog Prevention and allied organizations and individuals who have been working hard to encourage local governments in Southern California and beyond to act in the interests of public safety.  Because of your efforts, the call for change is growing louder.
Opt out fees are punitive, illegal, and extortionate.  Demand they be dropped.  Join hundreds of other people and refuse to pay.  We are the many.  They are the few.
Thank you Ventura County Supervisors for standing up for the many!
Speaking of the many, Occupy Ventura is planning to protest smart meter installations in Ventura County this Saturday March 31st 12-1pm at the corner of Rose & Gonzales Rd.
 Meet at the corner in front of the Shell Gas Station

.  More info on the protest and reports of ordinary residents taking direct action to defend their homes on their website.