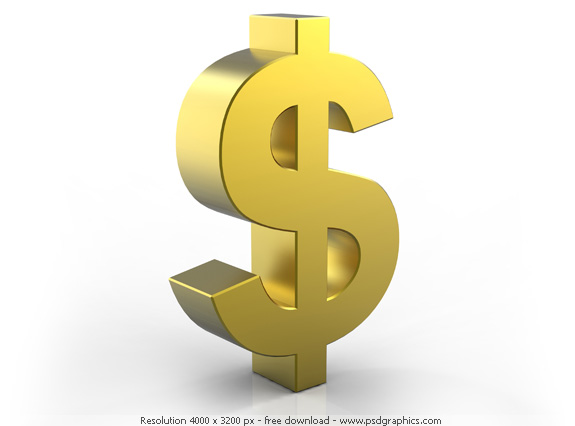 As part of the 'opt-out' proceeding, the CPUC is focusing on what the 'opt-out' program is costing the utilities (in terms of providing jobs to meter readers etc.).  The regulators generally consider that the party whose actions create costs should be responsible for paying those costs. We agree!  The utilities however, have been twisting this, arguing that those 'pesky'  people claiming they've been injured or are electro-sensitive  should be responsible for the added costs of an analog meter opt out program, since they are responsible for added costs in the program (a program that has been forced on the public with no advance debate or consultation we might add).  Joanne Fletcher of Burbank Water and Power (BWP) has referred to opt outs as "inefficiencies" created by those who want to opt out.  As such, she said that costs should be paid for by the parties creating the "inefficiencies."
What do you think?
Nina Beety asks:  "What about our costs that have resulted from the 'Smart' Meter program?"
Below is a chart with some of her examples to get you started tracking the costs imposed on you by the 'smart' meter program.  Download the file in excel format here, and bring these costs to the five public hearings scheduled by the CPUC around California this month.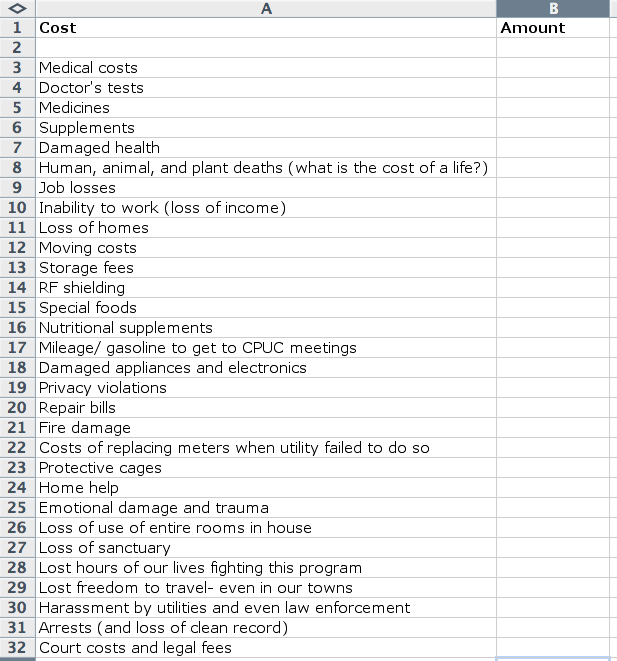 She asks:
How many other costs? Add them up and let the PUC's and PSCs, and your elected officials know how the smart meter program has affected you financially. No one is reimbursing us for these horrendous, permanent costs. And if all of our past, present and future costs, as well as the costs to everyone in California, as a result of this program were balanced against their numbers, not only would the total far outweigh theirs, but anyone moral and rational (not to mention fiscally responsible) would stop this program.
Our numbers have to go into the balance sheet.
Editor's Note: Energy companies like PG&E are only able to make such large profits because the costs of the way they do business are externalized onto individuals, communities and the environment.  In other words- we pay for costs that result from their activities.  What if we started making corporations pay for the true cost of their business activities?  Would they make different decisions?