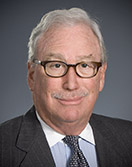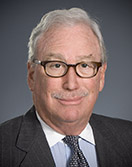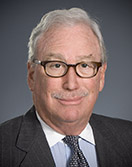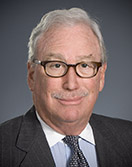 From the grassroots wire:
Enough is enough! We can get nowhere with Peevey in office.
CA Public Utility Commissioner President Michael Peevey (formerly Southern CA Edison CEO) has shown incompetence, conflicts of interest, and disdain for people he puts in danger, like those blown to bits in San Bruno in the gas explosion, those harmed by smart meters and unnecessary power plants and other projects such as SunRise Powerlink in San Diego County.
Peevey is a menace to the public safety and health in California. Peevey needs to be removed by the Governor, immediately, and be replaced by a non-industry protector and advocate for the public with a strong track record. We need someone who is clearly a champion of the people, such as Ralph Nader or Sandi Maurer of EMF Safety Network.  Commissioners from TURN have done nothing but support the status quo, they appear to sell out immediately upon being appointed. Peevey is losing the plot.  He yelled "shut up" at the public in a CPUC public meeting who were wanting to speak about smart meter injuries. Also, read about how he secretly asked his rich buddies to support a power plant in Southern CA. Read more about the secret life of Michael Peevey in the San Francisco Bay Guardian's recent article.
People from all over are coming to the same conclusion- Peevey REALLY MUST GO!
What can you do?
1. Sign a petition to have Peevey remove, and share this message widely!
We now have 832 signatures on the petition to Gov. Brown to appoint a new President of the CPUC….Lets get 1000+ signatures! Peevey has got to go!
https://www.change.org/petitions/governor-jerry-brown-appoint-a-new-president-of-cpuc-immediately-2?
———————————–
2. You may contact Governor Jerry Brown to request the removal of Michael Peevey as head of the CPUC, and replacement with a true, proven, people's advocate, such as Ralph Nader, at: http://govnews.ca.gov/gov39mail/mail.php by email or:
Mailing address:
Governor Jerry Brown c/o State Capitol, Suite 1173 Sacramento, CA 95814
Phone: (916) 445-2841 Fax: (916) 558-3160
———————————-
3.  Attend upcoming CPUC public meetings and tell him to his face- "Peevey you are not serving the public and you need to step down!"
CPUC Upcoming meetings: March 21 9am San Diego, April 4, 18, May 9, 23rd in San Francisco- see CPUC site for full details of Commission times and locations for 2013.