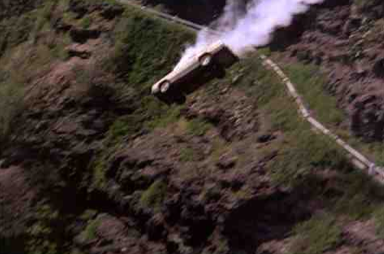 We dedicate this poem to the poor suckers who are buying stock in Silver Spring Networks today.    You'll be making Al Gore and other venture capitalists wealthier, and they will leave you holding the bag when the flurry of lawsuits hits. 
Don't say we didn't warn you.
"Ode to the toxic 'smart meter'"
(the utility refuses to remove)
"Your demise is inevitable.
Someday, I'll stick you to flypaper
and take you to the range for target practice.
I'll twist your smoking innards into pretzels
and hold you under a pillow to suffocate your last spark.
Stuffing you in a black trash bag, I'll dump you in the trunk
of my '69 Chevy and gun it to the nearest cliff.
Poking the shiny chrome nose over the teetering edge,
I'll scramble out, and push, sending you down,
down to the jagged, foam-covered rocks below.
Even if they find the banged up wreck,
they'll never ID your smashed remains."
"SOAPBOX JILL"—Blogger
Maybe you have your own smart meter poem you'd like to get off your chest?