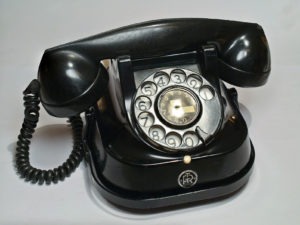 Update Friday, May 27th: AB2395 has been left in the "suspense" file and will likely not be moving through the legislature this year. All your calls, e-mails, and letters made a difference! Thank you for taking action to defend our landline telephones!
Stop Smart Meters! is part of the new Coalition to Save Landline Telephones, an international coalition formed to defend our landline system, currently under attack.
The coalition is presently focused on defeating AB 2395– a California bill that would permit AT&T to dismantle copper analog landlines, starting Jan. 1st, 2020 (in only 3 1/2 years!).
Millions of people depend on landlines as the only safe and reliable means to call for help during power outages and emergencies, to access services, conduct business, and to reach our loved ones. The destruction of our landline network would disproportionately affect the poor, seniors, rural residents, those in prison, and others with few or no alternatives.
Telecom companies are bullying and deceiving customers into accepting more expensive, lower quality, unreliable digital phone connections that leave them vulnerable to hacking, scams, overcharges and serious health problems. More on the issues–>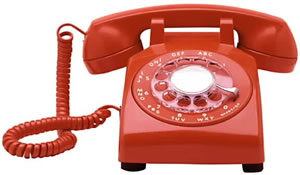 Deadline May 24th: Telephone CA Assemblymembers on the Appropriations Committee- even if you live out of state. Tell them to Vote NO on AB2395! You can also call after hours & lv a msg.
Save Landlines Talking Points and Key Issues
Full AB2395 Details Including Legislator Contacts
Save Landlines Flyer in .pdf format for Download
CA Assembly Appropriations Committee:
Lorena S. Gonzalez (Chair) (916) 319-2080
Frank Bigelow (Vice Chair) (916) 319-2005
Richard Bloom (916) 319-2050
Susan A. Bonilla (916) 319-2014
Rob Bonta (916) 319-2018
Ian C. Calderon (916) 319-2057
Ling Ling Chang (916) 319-2055
Tom Daly (916) 319-2069
Susan Talamantes Eggman (916) 319-2013
James Gallagher (916) 319-2003
Eduardo Garcia (916) 319-2056
Roger Hernández (916) 319-2048
Chris R. Holden (916) 319-2041
Brian W. Jones (916) 319-2071
Jay Obernolte (916) 319-2033
Bill Quirk (916) 319-2020
Miguel Santiago (916) 319-2053
Donald P. Wagner (916) 319-2068
Shirley N. Weber (916) 319-2079
Jim Wood (916) 319-2002
AB2395 will be heard by this committee at 9 a.m. next Wednesday May 25th – Capitol Rm. 4202. Be there to speak out! (check SaveLandlines.org for updates)
This Monday in San Francisco:
Save Landlines Protest
Join the Coalition to Save Landline Telephones this coming Monday May 23rd at 11:30am at AT&T's Wireless Store at 425 Market St. in San Francisco to demand AT&T stop its attacks on our landlines, and that the State Legislature kill AB 2395.
Who: The Coalition to Save Landline Telephones — SaveLandlines.org
What: A Demonstration of Support for Landline Telephone
When: 11:30am Monday May 23rd
Where: AT&T Wireless Store 425 Market St. San Francisco (at Fremont St.)
Why: Because AT&T is Sponsoring State Legislation to Destroy our Landlines
Bring your friends, signs, and landline telephone handsets.
For more information about this event, and to spread the word, click here.