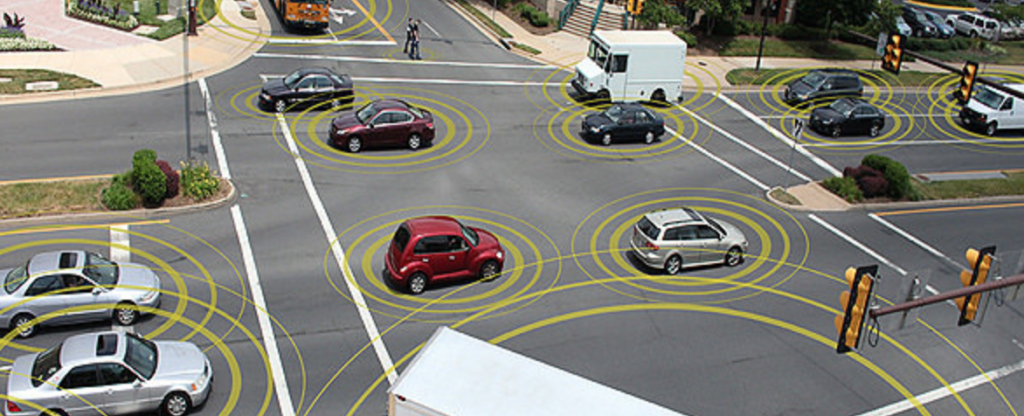 The United States is now considering mandating smart-meter-like wireless transmitting devices in every motor vehicle in the country, a bad move for a number of health, safety, and privacy reasons. More background and links on this topic can be found on the Electrical Pollution website. See official NHTSA site here and spread the word.  Also, tell those in the U.S. Congress to stop this ill-conceived project.

Here is our comment on the NHTSA proceeding :
Dear NHTSA,
Requiring microwave transmitters in motor vehicles is not only unconstitutional, it's impractical and will be widely disobeyed by regular people who rightly fear for their health, safety, and privacy. An uneven, inconsistent application of V2V technology will put lives at risk, and attempts at enforcement of this unconstitutional mandate will result in an even greater public backlash to the project. Transmitters will presumably not be forced (at this time) onto pedestrians, cyclists, dogs, children, and other street users. How will these users be protected from a technological system that has apparently written them out of the equation?
The implications for the freedom of movement and rights of access of those who have been disabled by wireless technology, as well as those who simply prefer not to be microwaved inside the metal chassis of their car, should not be underestimated. Neither should the environmental impacts of adding millions of new transmitters in our cars and along highways.
The alleged safety benefits of V2V technology have not been shown to justify the high cost of implementation, enforcement, maintenance, and liability.  There are still many unanswered questions. Will V2V make the roads less safe by creating new distractions, and adding significantly to the cumulative microwave pollution that drivers are exposed to? Will V2V create a new reliance on a technology that could undermine natural driving ability, and encourage driver risk-taking behavior?
Radiation damage by wireless technology is no laughing matter.  The National Toxicology Program of the U.S. Government recently found that male rats exposed to cell phone radiation developed heart and brain tumors at a significantly higher rate than a control group. (http://www.saferemr.com/2016/05/national-toxicology-progam-finds-cell.html).  Children, with their developing brains and bodies, will be put at additional risk from V2V transmitters in cars and along roads.
If we want to make America's transportation system safer, invest in rail, and active transportation infrastructure like it actually matters, downsize and improve the road network, and stop building car-dependent, asphalt covered, boring places that are terrifying to walk in, and encourage sedentary lifestyles, pollution, and safety risks to residents.
Dousing every vehicle occupant and resident of every street with "mandatory" high frequency pulsed RF microwave radiation will not make up for the safety and land use mistakes of the 20th century–it will very likely compound them.
Josh Hart
Director, Stop Smart Meters!