———————————
Stop Smart Meters! Bulletin
Vol. 22 August 2014
StopSmartMeters.org
Contact: info[at]stopsmartmeters[dot]org
PO Box 682 Portola, CA 96122 United States
———————————
QUOTE OF THE MONTH (Courtesy of the Cecils)
"An invasion of armies can be resisted, but not an idea whose time has come."
-Victor Hugo (1802-1885)
CONTENTS
1.  Some PG&E Customers Getting "Opt Out" Fees Reversed at CPUC
2.  CDC Urges Caution on Wireless- Then Changes Mind
3.  Order New Awareness Brochures/ Shop Our Online Store
4.  Hart Family Find Hardship- and Self-Reliance- After Wires are Cut
5.  Com Ed's "Smart" Ice Cream Flavors Revealed
6.  SSM! Director Interview: Resistance to Technocracy and the Smart Grid
7.  Swedish Neuroscientist Warns AZ Authorities About "Poisonous Snake"
8.  Support SSM! Please Donate or Volunteer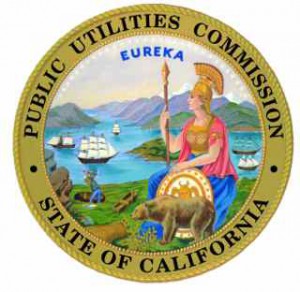 1. Some PG&E Customers Getting Fees Reversed as CPUC Endlessly Delays Smart Meter "Opt Out" Decision Some utility customers in California are getting utility smart meter "opt out" fees reversed by judges at the California Public Utilities Commission, even as the Commission itself drags out a decision about the legality of such fees,having postponed making a decision on the matter five times now- more than nine months beyond their statutory decision deadline. On Friday August 8th, CPUC Administrative Law Judge W. Anthony Colbert ordered Pacific Gas and Electric (PG&E) to immediately remove opt out fees from the bill of a customer who has retained his analog meter. Read the full story here.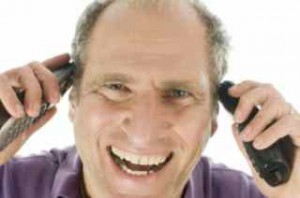 2.  CDC Cautions on Wireless- Then Changes Mind
From EMFSafetyNetwork.Org: In response to questions about cell phone radiation and cancer, the Centers for Disease Control and Prevention (CDC) issued a FAQ about Cell Phones and Your Health.  On August 13, 2014 Dr. Joel Moskowitz reported the CDC called for caution on cell phones stating, "Along with many organizations worldwide, we recommend caution in cell phone use."(see screen shot of original page)  Dr.Louis Slesin of Microwave News also reported on the recommendation. The statement was a significant step in acknowledging the health threat of wireless radiation from cell and cordless phones, (and by extension other wireless devices such as baby monitors; wi-fi routers; computers; and smart meters.)
A week after Dr. Moskowitz reported on the FAQ, the CDC removed and substantially changed the language.  Read full EMFSN article and coverage on Microwave News.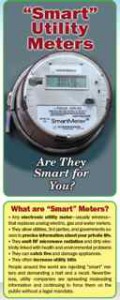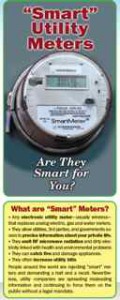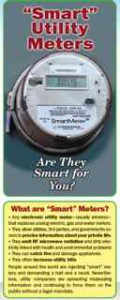 3. New Brochures Released – Shop Our Online Store
Stop Smart Meters! has released a 3rd Global Edition of our popular and educational "Are They Smart for You?" smart meter awareness color brochures. The brochure includes a new Smart Meter Radiation Comparison Chart and accompanying online analysis produced in collaboration withSmartGridAwareness.Org, plus a small blank space on the back to add local information (group, utility, govt. contact).
The brochures include a chart documenting bill increases, "The Path of Your Privacy" diagram, as well as updated sections on health and fire risks. Hard copies printed on 100% recycled non toxic paper are now available for purchase in our online store.  You can find out more and download the brochure pdf here.
Pick Up Outreach Supplies Here
Smart meter awareness tools including the new brochure can be ordered through our new improved online store. Check it out:
•  Pack of 10 Wireless Kills stickers: $3.49
•  Take Back Your Power DVD $18.95
•  Pack of 100 Public Health Warning Cards $14.95
•  Pack of 100 Stop Smart Meters! Brochures $19.95
•  Cornet ED78s RF/ LF Electrosmog Meter $149.95
•  Pack of 10 Smart Meter Warning stickers: $3.95
Free shipping to the US. CA residents pay 7.5% sales tax. Customized labels with your local info available upon request. Inquire about bulk rates.
To place an order, click here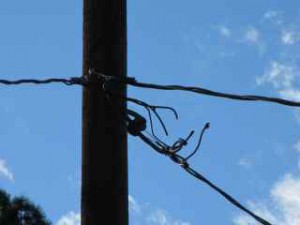 4. Forced Off Grid for Speaking Out: (Six) Months on, the Hart Family Finds Hardship- and Self-Reliance After wires are Cut It's been (now six) months since Plumas Sierra Rural Electric "Co-Operative" cut the electricity off to our (all-electric) home though we have paid every penny of electricity that we have used. They say it's because we refused to pay the "opt out" fees they added to our bill. We say we never *opted in* and their disconnection is retribution for raising awareness in the community about the risks of their AMR smart meters. Read all the sordid details of PSREC's actions against us, and how we are managing without electricity service.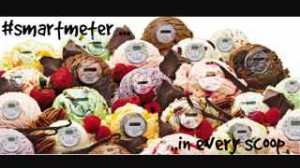 5. Com Ed's "Smart" Ice Cream Flavors Revealed
You've got to hand it to Com Ed's marketing team- at least they are practicing honesty in advertising. Their flavors don't really sound too appetizing to us- in fact they make us want to be sick, but they probably sound delicious to the utility's shareholders. Com Ed's "Smart Meets Sweet" Ice Cream Flavors are……
• Vanilla Grid
• Chocolate Implanted Chip
• No-Privacy Pistachio
• Possibly Carcinogenic Peppermint Stick
• Burning House Brownie Fudge
• Big Brother Blueberry
Peruse Com Ed's other yucky "smart" flavors here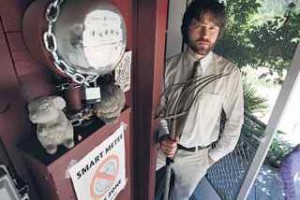 6. Stop Smart Meters! Director Interview: Resistance to Technocracy and the Smart Grid James Tracy of the Memory Hole Blog interviewed Josh Hart, founder and director of the California-based Stop Smart Meters!,"one of the foremost organizations raising public awareness on the rollout of wireless technology and the 'smart grid.'"We discuss the ongoing plan to install dangerous microwave-emitting devices on homes and businesses throughout North America and the world–and how the citizenry can resist.
Listen to the interview now.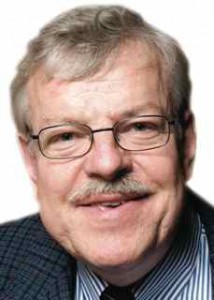 7. Swedish Neuroscientist Olle Johansson Warns Arizona's Health Authorities About Smart Meter "Poisonous Snake" Swedish Neuroscientist and Associate Professor at the prestigious Karolinska institute in Stockholm Sweden, Olle Johansson, has written a letter to the Arizona Dept. of Health Services encouraging them to re-evaluate the risks of utility company smart grid policies. Johansson urges them to share his skepticism of industry-funded research into the extremely controversial question of whether exposures from wireless devices- including "smart" meters- are causing preventable damage to the public health. Read the letter here.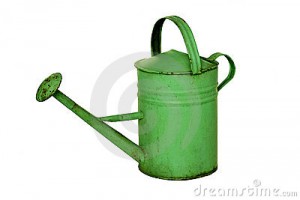 8. Support SSM! Please Donate or Volunteer to Widen the Campaign
If you support what we do, please donate to Stop Smart Meters! today. We are very grateful for anything you can contribute.  If you don't have money to give, how about volunteering? Donate here or make checks payable to: Stop Smart Meters! and send to: PO Box 682 Portola, CA 96122 — THANK YOU
Follow Stop Smart Meters! on Twitter! For the latest campaign updates and links to breaking news stories, follow us on Twitter! We are "stopsmeters." Please retweet and encourage your friends to follow us!! Our latest tweets also appear on the upper right hand side of our website. Click here to follow us on twitter.
"Our lives begin to end the day we become silent about things that matter."
-Martin Luther King Jr.