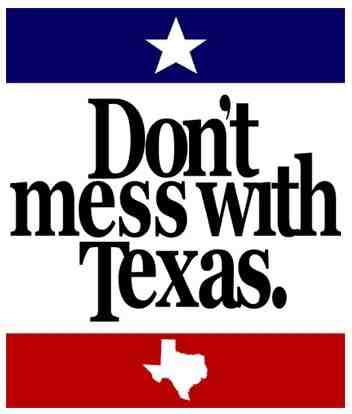 This just in:
AUSTIN, Texas–(BUSINESS WIRE)– Texans are gathering tomorrow for their freedom to choose to have "Smart Meters" installed or removed on the steps of the Austin's capital tomorrow from 9:00 a.m. until the state takes up item 14 on Project 40404. Over 1 million Smart Meters were installed in Texas by a silent force. Now Texans are fighting. Consumers never had a right to choose and were smacked with additional fees. The electric monopolies like Oncor Energy and Centerpoint Energy used scare tactics, such as threatening to shut off power and fines for tampering if customers did not succumb, according to Ban Texas Smart Meters. The Austin protest today is in response to Devvy Kid, Journalist and Activist getting repeatedly refused a trial by the PUC because of technicalities. This is just another instance of Texans standing up for their freedoms.
Utility companies are swapping out electric, gas and water analog utility meters and replacing them with pulsed microwave radiation (RF) Smart Meters, which are costing consumers more money, privacy, and there has been numerous health and safety issues documented. The new Smart Meter network is a 2-way data collection system with collection points on some consumer homes or businesses that may serve up to 5000 customers' meters. The collection points are assigned to certain customer homes or businesses without customers' knowledge or consent; the customer is exposed to higher levels of continuous radiation. Additionally, it is unlawful to use one customer's premises to service another customer.  After consumer and state officials push back to the utility companies outside of Texas, some utility companies allowed opt-outs, including California, Maine, Nevada and Oregon. Smart meters got a big boost in 2009, when the Obama administration devoted $3.5 billion of its $787 billion economic stimulus package to grants to help utilities install the new technology. Most states with opt-outs can charge fees for not switching over. In addition to the health and the freedom to choose controversy, people are wondering why the extra fees when the labor is smaller, the systems are "more energy efficient" and their tax dollars paid them to make the transition.
The march is being led by a web based organization called Ban Texas Smart Meters. Their goal is to halt further installation, ban the product all together or force utility companies to add opt-outs.
Contacts: http://www.bantexassmartmeters.com.
Ban Texas Smart Meters
Cindy Carriger
Cindy@BanTexasSmartMeters.com
KEYWORDS: Smart Meters, Texas, fighting, marching, freedoms, right to choose