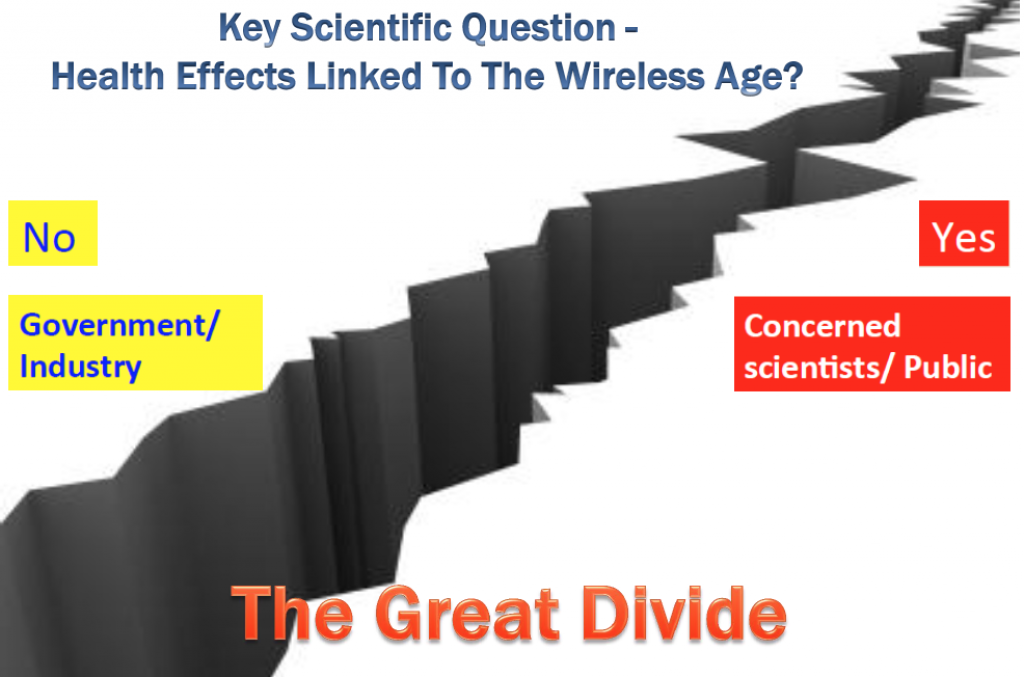 Steve Weller, Vice President of Stop Smart Meters Australia, has recently put together an incredibly comprehensive presentation regarding the increasingly widespread problem of RF/ EMF pollution causing (and exacerbating) Electro-Hyper-Sensitivity. On May 20th, he presented it to industry and government representatives at the Australian Electromagnetic Energy Reference Group (EMERG) committee meeting.
Weller's presentation is a great source of information about the "great divide" on the question of EMF health impacts, with the industry/government complex on one side and scientists and the general public on the other.
There is no doubt that health damage and sensitivity caused by smart meters' powerful Electro-Magnetic Fields (EMFs) have raised an international alarm, and have woken many people up to this silent and invisible menace.
The time for doubt and debate is over and the time for action is now.
After examining the problem from a political, scientific, medical, and personal perspective, Weller concludes:
"Regulation of EMF's appears to follow a "Dead body policy" which requires definitive proof of sufficient harm before changes will be considered"

"It is time to act with moral and ethical decency – No more buck passing – Public health needs to be protected and ownership of this problem needs to be resolved urgently"
Download the 4mb pdf file here and feel free to share and post this important document elsewhere.