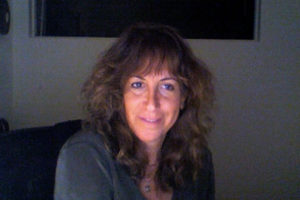 Rebecca's Justice, Rebecca's Heart
A Smart Meter Medical-Legal Case for us all
Join Rebecca: Let's get the California Supreme Court to legally protect our rights in court as we face continuous exposure to unwanted RF radiation. Rebecca was seriously injured and lost her health and home in 2010 after a bank of smart meters were installed on the wall of her condo in San Diego County.
She has been fighting for almost 7 years. Join her campaign.
We enhance our ability to protect ourselves from and be compensated for radiation injuries in court, by building on success. One case establishes precedent for all future cases. Legally, we stand on each other's shoulders by creating case law as a foundation. Rebecca's Justice is applicable not only in California, but many other states as well.
Please click here to go to Rebecca's Justice gofundme page

. Together let's crowdfund and support Rebecca's legal expenses, and allow her to prevail in court. For more information, please contact: rebeccasjustice@gmail.com.