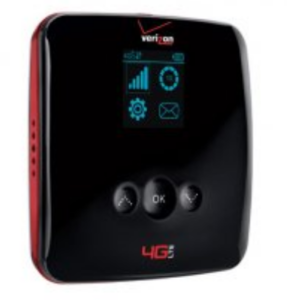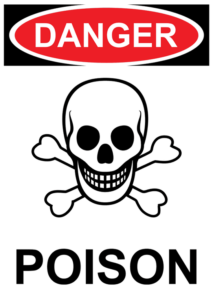 We recently found out that our County is planning to loan out "Verizon Hotspots" through the library to residents including students affected by the school shutdowns. This is a really bad idea- and we outline the reasons why below.
Find out what's going on in your local community – you can use this letter as a basis for yours. -SSM!
---
Dear Plumas County Library and Friends of Portola Library,
Thank you for your reply. Our group- Plumas Residents for Safer Wired Telecommunications opposes the use of hazardous so-called "hotspots" for the following reasons, and urges the library to abandon this program in favor of safer methods of accessing the internet, such as wired ethernet or 56K dial up modems, and grants for safer wired access to low-income homes.
Problems with Verizon Hotspot:
– Verizon hotspots send out and receive both cell and wi-fi signals- a type of radiation deemed a "possible carcinogen" by the World Health Organization. In addition, the $30 million National Toxicology Program has found that exposure to this type of radiation causes significant increases in cancerous brain and heart tumors in rats. The continued, virtually unregulated use of this technology flies in the face of serious evidence of harm, particularly to children. Widespread harm may only become apparent in retrospect in future years after decades of exposure in the form of significantly increase brain and other tumors, as is typical with radiation injuries (as from Hiroshima where brain tumor rates were stable for years after WWII and then shot up in the 1980's.). Damage to the human immune system from routine wireless exposure is well documented, and it is the last thing our community needs right now.
Preventative and precautionary action now to avoid chronic exposures that will very likely result in a wave of illness is imperative.
– Many homes in our rural area have poor cell reception. This means that the hotspots may not work in many locations and that if they do work, RF from the hotspot will be ramped up to reach a cell tower, exposing rural users to higher levels of microwave radiation.
– Access to the internet would yet again be limited to people who are not Electro-Magnetically Sensitive (EMS) or who are unaware of, or choose to ignore the clear health risks listed above. There is a significant proportion of the population that will not be served by this expenditure of public funds which are required to serve the whole public.
– In addition to serious health risks from RF radiation, the library and county (and Friends group if they participate) face liability risks in distributing this technology to Plumas County families, particularly without any health warning.
– Verizon is currently applying to the City of Portola for a permit for a 135 foot 5G tower mere feet from the hospital that includes microwave lasers (masers) that track individuals. Eastern Plumas Health Care has gone on record opposing this project and many community members (including myself) have publicly testified their opposition to this project, stating that it will prevent access to the library, municipal buildings, and the hospital among those who are EMS. Distributing Verizon hotspots to the community will add to wireless demand, and general electrosmog pollution. This will help Verizon justify an unnecessary project that is not needed to meet capacity.
– It is imperative that in today's world, everyone who wants it has permanent, safe and affordable, secure high speed wired internet access at home, using the model of universal telephone service that brought voice connections to many "unprofitable" locations. Without this, people will continue to lack access to not only library services but also tele-medicine, education, entertainment, and all the other resources available online. Today, internet service has become an essential public service, but is mainly the providence of corporations who refuse to provide service to areas where they would not see a profit. This approach has left many of us, including kids trying to do their schoolwork, out in the cold during the COVID-19 pandemic. The County, state and feds need to solve this problem in an urgent and systematic way for the long term, spurred on by the lockdown. If we can run phone lines to everyone in the 20th century, we can run high speed internet lines to everyone in the 21st. With internet, as with healthcare, everyone suffers if it is not universally available (through economic harm caused by the damage to education and lack of a unified fiber optic internet strategy, and greater risk of infection, respectively).
We recommend that the library instead:
– use available funding to provide grants to low income families to afford basic wired internet at home (Cable internet via PSREC is widely available throughout City of Portola)
– If you want to add to the tool lending library, loan out 56K USB modems which can be used through a phone line and provide basic (safe and wired) connectivity to the library's site, Wikipedia, well-designed school lessons etc. but not porn, videos, zoom chats, or gaming which is what the Verizon hot spots would likely be used for.
– provide wired ethernet plugs at all County libraries when they re-open, to comply with the Americans with Disabilities Act requirements for public access. We do not accept the County IT department's response that they would not be able to maintain security with a public wired system- according to the experts we consulted, the same level of security is available with wired ethernet as with wi-fi- there is simply a need to purchase additional software. There is a long history of IT staff in general belittling those who aren't internet savvy or those who experience EMF sensitivity (tin-foil hat crazies etc.). The Friends of Portola Library made a formal request for wired ethernet plugs at the library and have not received an adequate response explaining the specific security issues on a technical level. We re-submit our request for ethernet plugs at the library, and a technical, formal response from the county IT department.
– consider that many people will not want to use public computers due to covid-19 risks. If someone brings a laptop, ipad, or iphone and own ethernet cable and adapter, the risk of transmission is far less than using a public computer with a shared keyboard and mouse. I and many others will not be willing to use a shared public computer, and I personally get extremely nauseous when using the wi-fi for more than five minutes, so what do you suggest that we do to access these resources?
Thank you for your attention to this matter of health, public access, and for many, life and death.
Josh Hart
Spokesperson, Plumas Residents for Safer Wired Telecom
Director, Stop Smart Meters!