July 2013- March 2014
July 2013
In advance of moving to Plumas County, Josh Hart speaks with Plumas-Sierra Rural Electric Co-Operative (PSREC) Asst. General Manager Greg Lohn over the phone to inquire about PSREC metering policies.  Greg tells him that analog meters would be available upon request, and that the Board "might choose to introduce a fee at some point in the future- maybe a couple bucks, five bucks a month for the meter reader."  No agreement to pay these fees is sought by Mr. Lohn or accepted by Mr. Hart.
August 1 2013 
Harts move into leased rental home in Mohawk Valley, immediately request PSREC remove Itron AMR "smart" meter from residence as this is causing headaches, nausea, and other symptoms.
August 3 2013
PSREC removes Itron AMR meter from residence and replaces with electromechanical analog meter.  No additional fees were mentioned by PSREC or agreed to by Mr. Hart.  PSREC requests a letter from Mr. Hart's physician.
August 14 2013
Mr. Hart's physician sends letter to PSREC stating that Mr. Hart suffers from Electro-Hyper-Sensitivity, a medical condition, and says that "the treatment for this condition is to limit exposure to detrimental EMF" including from smart meters.
August 28, 2013
PSREC Board of Directors vote unanimously to charge those who request an analog meter a one time fee of $141.60 for the analog meter and a recurring monthly charge of $15 for the manual reading of the analog meter (but only to those who request this program- this fee does not apply to the hundreds of PSREC customers already with analog meters, including the Harts).  Nevertheless, PSREC retroactively charges (only the Harts) for the new fee, though they never signed up for any "opt out program" or agreed to any fees beyond the standard tariff.
October 18, 2013 
PSREC's Bob Marshall declines to answer questions regarding numbers of various kinds of electricity meters around the area, saying "that type of information is not released to the general membership"
October 23, 2013  
Harts send PSREC Board of Directors packet containing 4 page presentation regarding scientific studies, medical evidence, physicians letter, and statements from the World Health Organization and American Academy of Environmental Medicine regarding risks and consequences of smart meters and radio frequency microwave radiation.
October 30, 2013
Josh Hart presents to PSREC board of directors, informs them that he is declining to pay the new fees they are billing him due to a conflict with CA PUC Code 453(b) which states that utilities may not charge extra because of a medical condition.
~February 6, 2014
Bob Marshall send Harts a letter giving two choices- accept an AMR "smart" meter or have power disconnected, says disconnect is "imminent."
February 12, 2014
Op-Ed by Josh Hart published in Portola Reporter
February 19, 2014
2pm PSREC crews arrive at Harts residence, knock on door, ask for permission to install an AMR "smart" meter on home.  Permission is denied.    Utility crews disconnect line at the pole, leaving Harts in the dark.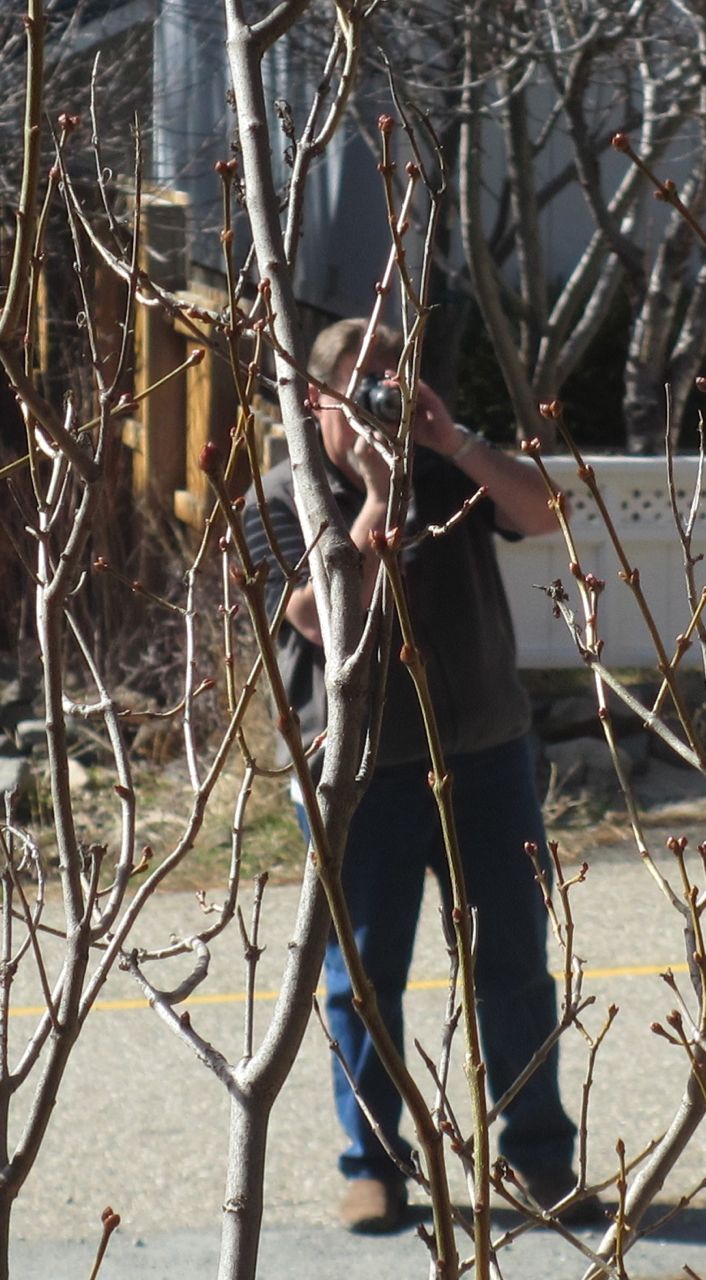 February 20, 2014
PSREC staff caught photographing Hart home with telephoto lens.
February 25, 2014
Harts attend and speak out about their situation at rate-setting meeting at PSREC's Portola offices.  PSREC General Manager Bob Marshall interrupts the Harts' comments, and attempts to evict Mr. Hart for filming his outburst.
February 26, 2014
PSREC Board sends proposed agreement to Harts, requiring that in order to have their electricity turned on they agree to:
"agree to pay all of the above listed charges" ($240)
"refrain from making any public comments, either verbal or in writing, regarding the current dispute"
March 7, 2014
Harts decline to sign agreement, proposing alternate agreement to put a hold on any litigation, turn on electricity, and allow the Harts to self-read an analog meter like other PSREC members at no extra charge.
March 11, 2014
PSREC Board rejects Hart proposal.
Harts address Plumas County Board with community support to ask that they write a letter to PSREC requesting their electricity be switched back on
March 18, 2014
Harts again address Plumas Board: "it has been nearly a month of living with no electricity in an all-electric home.   This is a significant hardship…"
March 19, 2014
Harts discover that PSREC Member and Energy Services Manager Corby Gardner has been discussing their private account details with strangers who call up, telling people false information such as "the Harts have not paid their November bill" and "the Harts restricted access to our meter"
March 20, 2014
Harts write cease and desist letter to PSREC's Ms. Gardner and Mr. Marshall demanding that PSREC stop giving false information regarding their personal account details to members of the public.
March 21, 2014
Electricity service at the Hart home remains disconnected, though they have paid for every penny they have used. This has created a significant hardship as theirs is an all-electric home with no gas appliances.