Please come to the next CPUC public meeting, this Thursday, Jan. 12th, at 9 a.m. in San Francisco. Arrive at 8:45 to sign up to speak.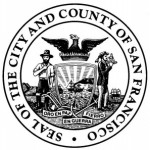 We've said it before: CPUC President Michael Peevey's proposed opt-out is both illegal and extortionate, an assessment shared by no less than Dennis Herrera, the City Attorney of San Francisco, who said his official comments on the proposed decision:
The City [of San Francisco] recommends that the Commission reject the PD [proposed decision] in its entirety for two reasons. First, the PD makes these findings without a hearing and without allowing the parties to this proceeding – other than PG&E – to submit any evidence. The Commission cannot make such a finding when it prevented the parties other than PG&E from making a record.

Second, the fees imposed on customers are arbitrary and appear to be intended to dissuade customers from opting-out…. The proposed fees will likely be cost-prohibitive for many PG&E customers…. The deficiencies in the PD cannot be remedied. For this reason, the City … asks the Commission to reject the PD [emphasis ours].
The CPUC, our one protection from utility abuses and profiteering, has clearly abdicated its proper role here, and according to the legal assessment above, it has taken egregious and illegal shortcuts in this particular legal proceeding. The program should be halted, and the process reframed–with proper, open, public hearings, not some stop-gap, individual-only opt-out. In addition, this proposed decision will short-circuit the right of communities of any size to act as a body to defend themselves against "smart" meters. The PD makes no provision for municipalities opting out. The CPUC continues to act as if it is ignorant of the fact that the federal government stated that "smart" meters were to be offered to residential customers, not forced on them (Federal Energy Act of 2005).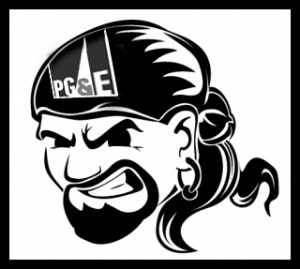 Where are we at this point? Desperate people made sick by their "smart" meters have removed them (with professional help) on their own, and paid a heavy price; thousands more suffer effects without taking direct action, understandably fearful of PG&E's bullying tactics.  Hundreds of complaints continue to flow into SmartMeterHelp.com. PG&E is not keeping track in any way of health complaints made to it.  Only a tiny fraction of customers actually regularly use the online "smart" meter information–information that can be had by anyone by looking at any type of meter.
This is an ill-conceived, poorly researched, poisonous, and exorbitantly expensive program–a program offering customers enforced irradiation with a class 2B carcinogen that is already causing illness, invasion of privacy, and no benefits that can't be had for a much cheaper price using other technologies. Pull the plug on the whole "smart" meter program in California, before more people are made ill, and before more good money is thrown after the bad $2.3 billion already spent–OUR money.
Meanwhile, PG&E and the other CA utilities continue to install "smart" meters with reckless speed. This apartment building (see below) recently got a bank of them put in, with no notice and no option to decline. The very strong RF radiation field around the bank is an unavoidable part of the residents' lives–many of whom are elderly–as the meters are located in the trash room. The RF is also intense in the apartments above the meters. This same situation is found in tens of thousands of multiple-unit buildings all over the state, and the nation.
From http://youtube.com/ThisIrradiatedLife/