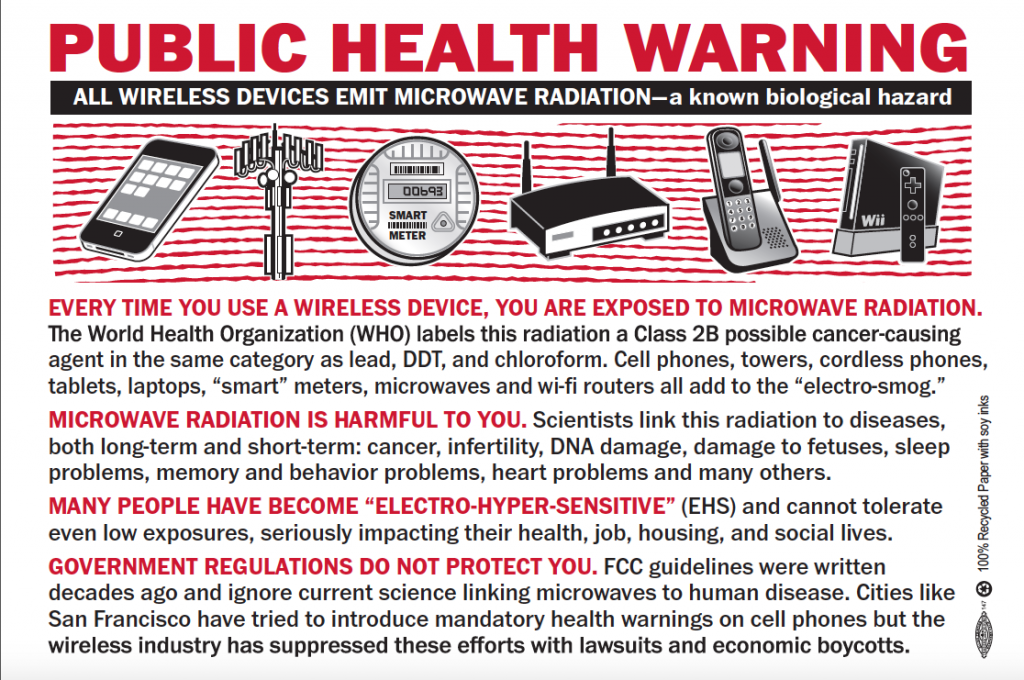 Thanks to a generous donor, for a limited time we are able to offer packs of 50 of our public warning cards and smart meter awareness brochures for only the cost of shipping ($3.95/$5.95).*  Order as usual through our online store, where we also have DVD's, stickers, and Cornet EMF Meters on sale.
Hard to believe, but many people are still not aware of the emerging health risks associated with wireless technology, not to mention the serious safety lapses and privacy violations inherent in this technology.  Many really are are grateful for this information!

We believe engaging with social media is important in getting our message out- but it shouldn't be the only strategy.  Looking someone in the eye and handing them some useful information is a more personal, and we believe, lasting approach than just sending a tweet or facebook post that can easily be overlooked or deleted.
This campaign won't be won without you- the grassroots- knocking on doors and handing out flyers at public events, markets, and grocery stores.  Or just dropping off piles of literature at cafe's and laundromats!  Awareness is a necessary prerequisite of action.  With mainstream media distortion and silence around the issue, it's up to us!  Order your free cards or brochures today and arm the public where you live with the knowledge to protect themselves and their families.
Order now while supplies last!

*limited to one order of 50 cards and/or 50 brochures per US mailing address please (non-US residents inquire about shipping rates)  Please consider donating so we can distribute these even further.