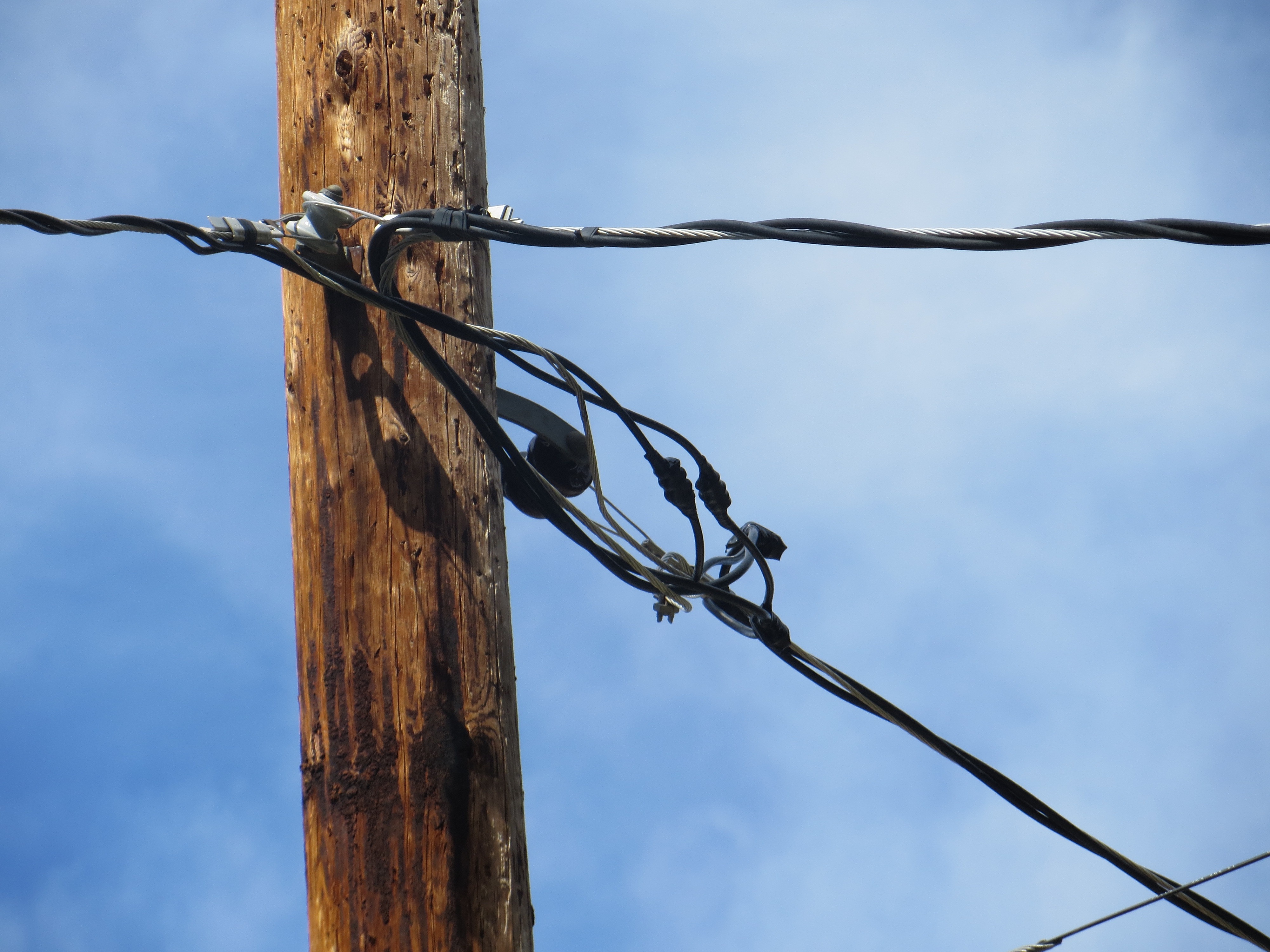 Plumas Sierra Rural Electric Co-Operative (PSREC) disconnected electricity to the family of Stop Smart Meters! Director Josh Hart at 2pm on February 19th, 2014 for refusing to pay the extortionate 'opt out fee.'
UPDATE July 2nd, 2015: the electricity has been restored to the Harts, and opt out fees dropped after an appeal hearing in Superior Court. 
We renew our demand that PSREC (and all utilities) allow analog meter choice to all their customers, at no charge. Below is a summary of the dispute between the Harts and PSREC. Please donate and support our work today. Thanks everyone.
Stop Smart Meters! Dispute Coverage:
July 23rd, 2015: CPUC Hangs PSREC's Marshall Out to Dry
July 6th, 2015: Victory in 16-month Standoff as PSREC Drops Fees & Restores Electricity
May 1st, 2015: Local Coverage of Legal Victory over PSREC
April 16th, 2015: Judge Rules Electric Utilities' Smart Meter Opt Out Fees Violate State Law; PSREC Refuses to Reconnect
Sept. 18th, 2014: PSREC Tries to Get Us Arrested for Attending their Annual Meeting
May 29, 2014:  Forced Off Grid for Speaking Out: 3 Months on, the Hart Family Finds  Hardship- and Self-Reliance After PSREC Cuts the Wires
March 21, 2014: PSREC: "Go Live in the Forest"
March 18, 2014: Lots of Storytelling Going on at the PSREC Call Center
March 14, 2014: PSREC Tries to Gag us From Speaking About Illegal Disconnect
March 13, 2014: Letters to Portola Reporter Editor Over Josh Hart's Disconnect
March 6, 2014: Local Paper Publishes Highly Biased Article On Our Disconnect
February 27, 2014: PSREC Comes Clean About Their "Smart" Meters
February 26, 2014: PSREC General Manager Loses It After Illegal Disconnect
February 21, 2014: Thank you for your Support- Now please Take Action!
February 20, 2014: Utility Attempts Stalking/ Intimidation Tactics After Disconnect
February 19, 2014: Disconnected: PSREC Shuts us off
February 12, 2014: Op-Ed by Josh Hart in Portola Reporter Feb. 12th 2014
Hart Letter to PSREC October, 2013 (pdf)
Full Timeline of PSREC- Hart Dispute